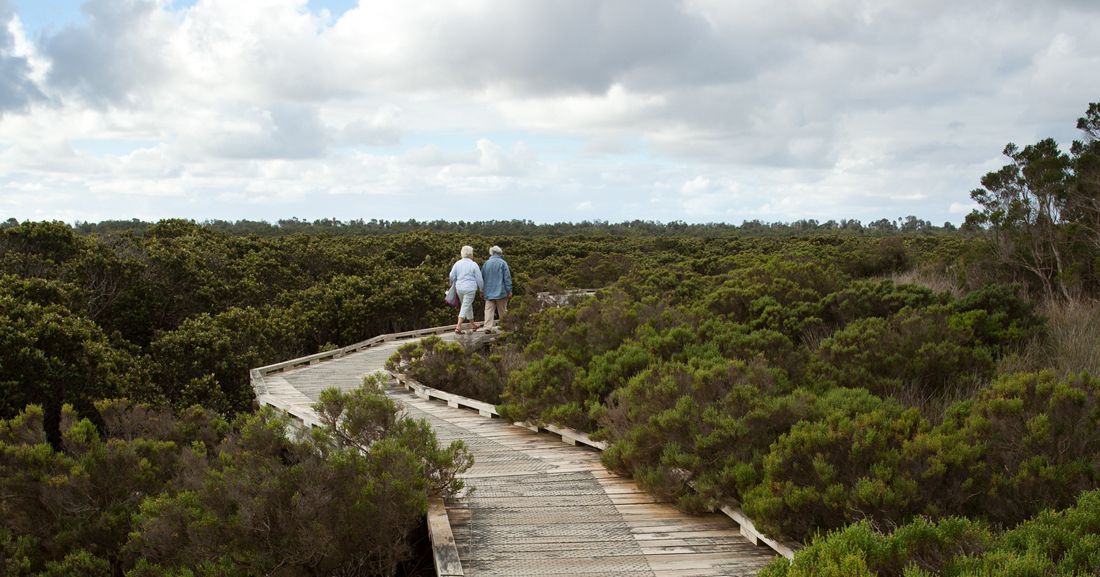 Wetland walks in Western Port: The top five
Here are five of the best wetland walks in the Western Port Ramsar site, as voted by wetland protection experts.
When visiting a wetland, please remember:
Avoid disturbing birds – they are likely to be nesting or recovering from long migratory journeys.
Obey regulations relating to access and dog walking
Take your rubbish home – especially fishing lines and plastics.
Bittern Coastal Wetlands Boardwalk (Mornington Peninsula)
This popular boardwalk showcases the southern-most mangroves in the world, with plenty of bird-life and good views to French Island. The trail is shared by cyclists and walkers, and runs from Western Port marina in Hastings to Jack's Beach in Crib Point. 7kms return.
Melway map 164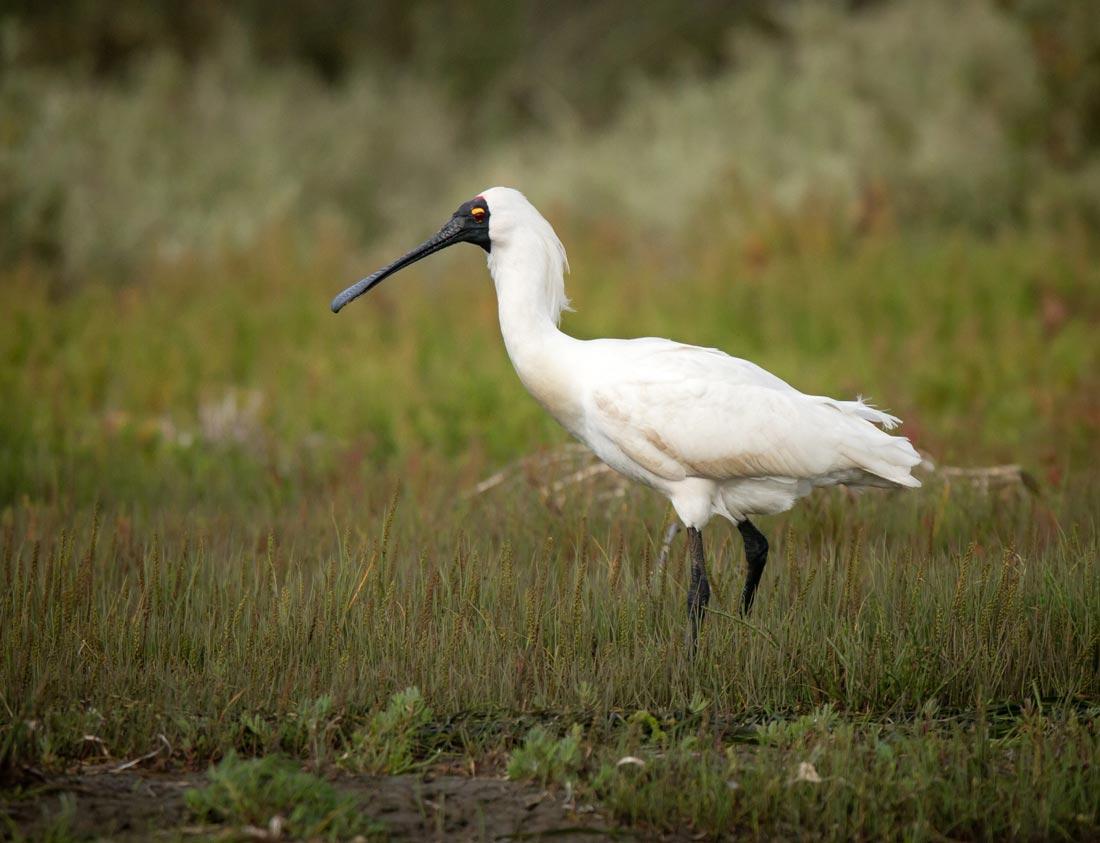 French Island National Park
The northern area of the island has a 'remote wilderness' feel, yet is so close to Melbourne. Along the northern shore is one of the most extensive areas of saltmarsh and mangrove communities in Victoria. Large numbers of migratory wader birds visit, and the seagrass beds are nursery areas for fish such as King George Whiting, Bream and Mullet. Take the passenger ferry from Stony Point. Bookings are essential. The trip takes about 12 minutes and delivers you to Tankerton Jetty on French Island.
Melway map 195 and Page 18
Churchill Island (Phillip Island)
These walks take in some fine views and a good sample of the island's plants and animals. The northern-most tip of the island is a particularly good place to see the migratory birdlife, especially at low tide, when the mud flats are exposed. Walks include:
North Point Loop Track (one hour), starting at the homestead
Bass Rock Loop (30 minutes)
Grant's Monument Loop (30 minutes)
Mangrove Loop (45 minutes)
Melway map 732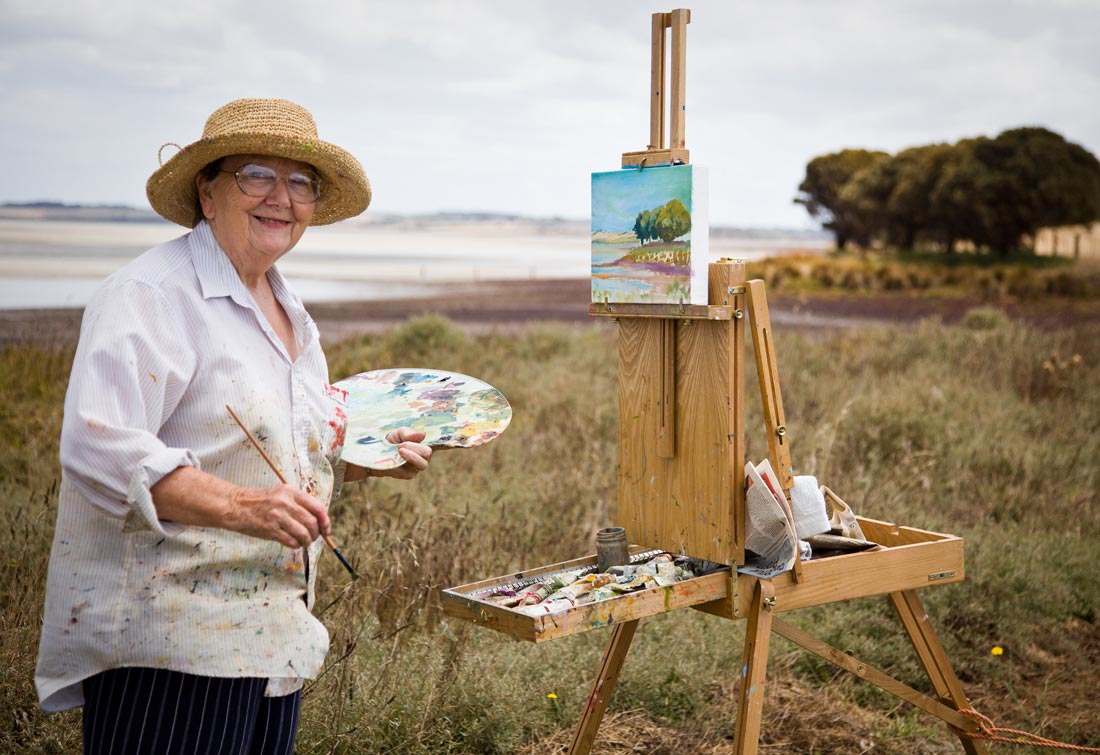 Conservation Hill and Rhyll Inlet (Phillip Island)
This tranquil wetland area is world-renowned for its importance to migratory and resident birds. Walkers will be rewarded with panoramic views from the boardwalks, trails and the observation tower at Conservation Hill. There is interpretive signage along the walkways and three colour coded tracks to choose from:
Black Loop – Conservation Hill, along the mangrove boardwalk and then continues along Rhyll Inlet to Rhyll. Approx. 1½ hours return.
Blue Loop – Conservation Hill, mangrove boardwalk along to Rhyll Inlet Lookout. Approx. 1 hour return.
Green Loop – Mangrove boardwalk return track. Approx. ½ hour return.
Melway map 732
Warneet to Blind Bight
Experience this serene saltmarsh estuary from a short mangroves boardwalk at Warneet and a coastal trail at Blind Bight. Both towns are joined by a shared walking/cycling trail along the Warneet Nature Reserve. This northern part of Western Port neighbours the remote Quail and Chinaman Islands, and the Yaringa Marine National Park.
Melway map 142-143
Further information