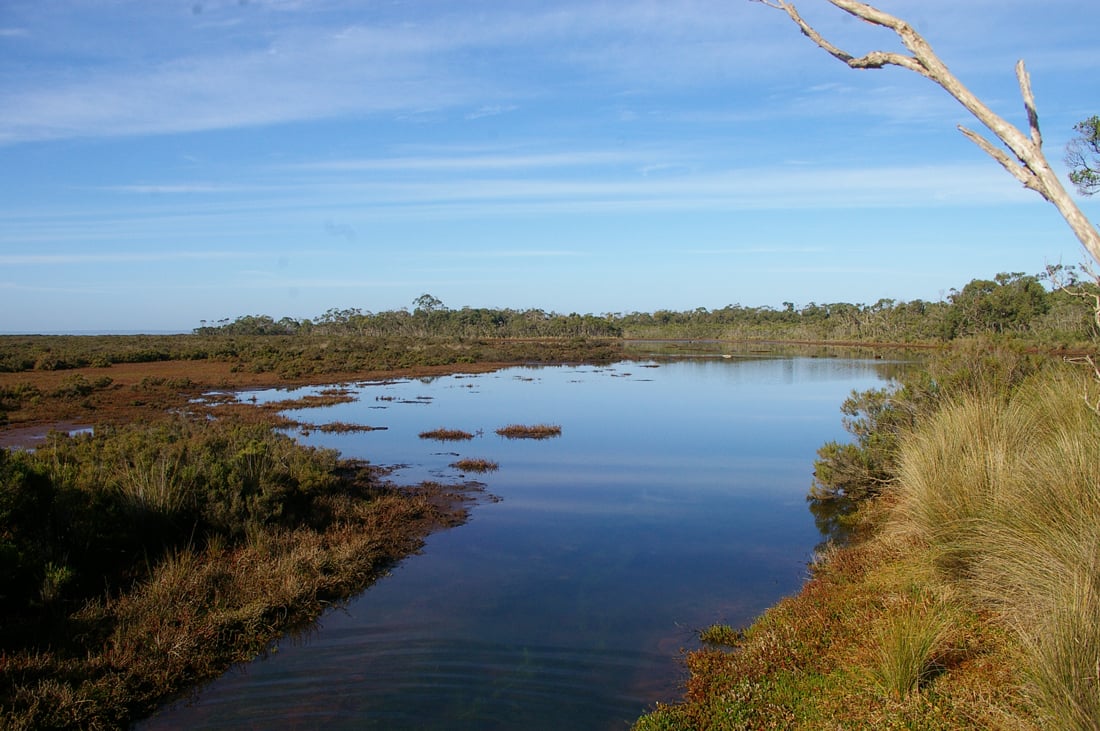 Connector Newsletter Issue 33
Western Port – the need for a strategic way forward
March 31, 2022
By Colette Day, Biosphere Foundation Board member and Chair of Science & Education Committee
The Shapiro study reported in 1975 was a baseline study of the Ecology of Western Port and rightly held in high esteem.  Over 100 people participated in 45 separate science projects. They set about providing the basic knowledge for the future management of industrial and tourist development.
The region had a population of 45 000, 68% of the area was used in agriculture, 46% of that dairy, There was 20% forest and only 1% of the area was considered as housing. This represented some 8000 homes. The study recorded the flowing of streams over structured soils to healthy sea grass meadows (38% of total area) with 40% of the coast lined with mangroves.  Shapiro recorded a bay rich in diversity of marine invertebrates, fish and birds. There are reems of excellent science which illustrate a bygone era.
The researchers and writers of the report likely could not have imagined the explosions of urban and industrial development that have occurred since then. This is evident in their conservative recommendations to consider placing restrictions on pollutants. Western Port and catchment areas are irrevocably changed from this time.
Findings and recommendations from the Victorian Government's Parliamentary Inquiry into Ecosystem Decline Report released in December 2021 call for changes to government regulations and implementations of structural changes to manage impacts of invasive species, issues of habitat loss and climate change. It is apparent from this inquiry and the many studies available through DELWP, Melbourne Water, Parks Victoria and our universities, that we have the data, and the vision is grim for all of Victoria.
What we need to do is agree on which solutions we can implement and get started.
An overarching strategic management plan would provide a clear direction to optimise conservation and act on restoration initiatives. A management plan would advise on urban development and pressure points in our environment, leading to more sustainable coexistence between humans and the environment in the Western Port region.  The Port Phillip Bay Environmental Management Plan 2017-2027 provides a useful analogue for consideration. DELWP is undertaking Marine Spatial Planning for Victoria and will focus on choosing which areas to study. Having Western Port as a priority would be an ideal outcome.
For these reasons, the Biosphere Foundation's Board has recommended that we remove the Shapiro Mark II project from our business plan and direct our efforts into supporting a strategic management plan for Western Port.  We understand that some of you might wish to discuss facets of this decision and we are happy to elaborate.