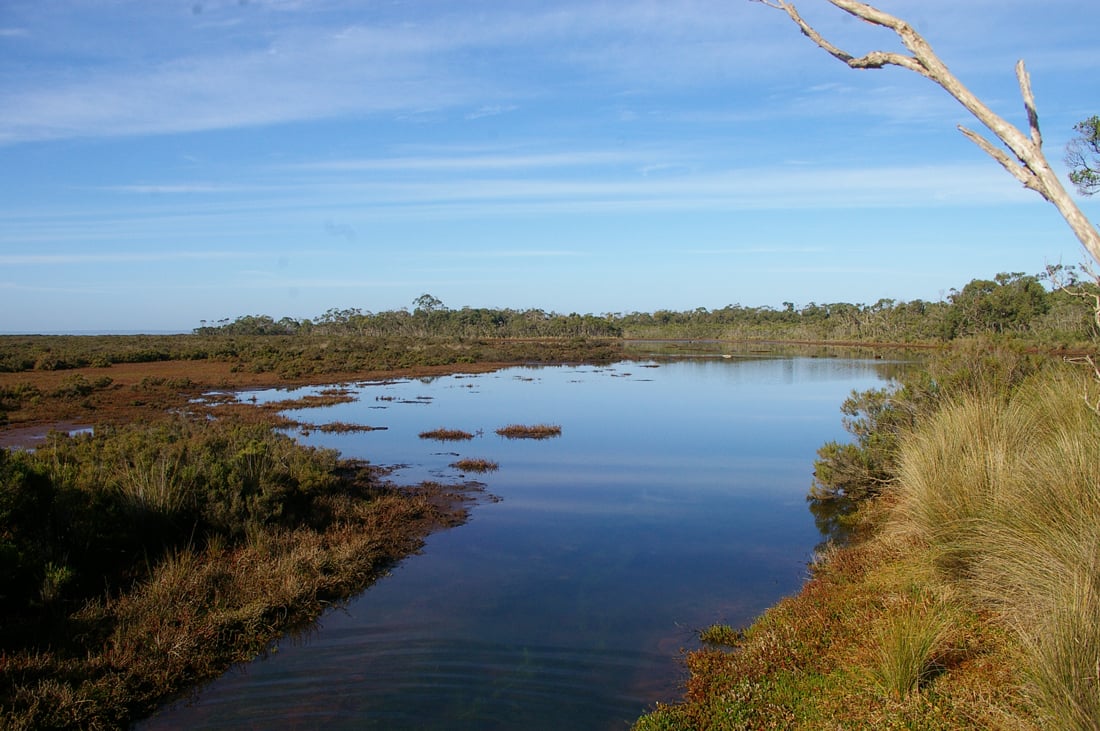 Wild about Harewood
July 3, 2023
Following on from Lance Lloyd's article in #37 Connector about Re-Wilding Harewood, we were pleased to have Corey Everitt of the Pakenham Gazette share the following words about this new pilot program.
By Corey Everitt- Pakenham Gazette
Photos- Stewart Chambers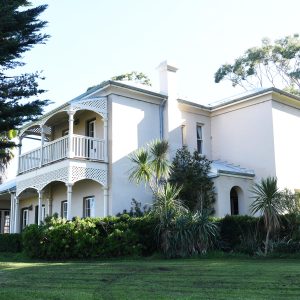 One of the oldest properties in the South East is home to a sanctuary of vital biodiversity. Harewood House has become a place of study and a rewilding project for Western Port Bay's endangered species, as journalist COREY EVERITT reports. Lance Lloyd from Western Port Biosphere and Pat Macwhirter, the custodian of the Harewood Estate, are working together on a year-long project called 'Rewilding Harewood'. The project involves La Trobe University and Western Port Biosphere, combined with the knowledge and experience of Pat who is a seasoned avian veterinarian and has her PhD in evolutionary biology. The aim is for the restoration of ecological systems and habitats in the area for native flora and fauna to flourish. The Harewood site was chosen as it had already shown evidence of providing a rich ecosystem for native animals and vegetation. The property sees an extraordinary activity of endangered species; specifically, the Growling Grass Frog. "Every pond in this place has got Growling Grass Frogs which are an endangered species and they aren't too well elsewhere, but for whatever reason they love this site," Pat said. "You'll drive up our driveway in November and just hear 50 of them." Lance added: "This time of year is probably their downtime, but we were here at like 1pm in February and there was one just literally in a drain going across the floodplain here. There were so many calling, they were actually competing with the trucks in terms of how loud they were, in other places you just don't see that."
The extraordinary case of Harewood is compounded by its close proximity along the bustling South Gippsland Highway. Harewood is also a safe haven for the Southern Brown Bandicoot, another endangered species. Bandicoots are nocturnal and can only be seen easily at night, yet Harewood has daytime sightings and the lawn is littered with the little holes they poke with their snout to feed. "When Moonlit Sanctuary came out here the other week we were sitting in the dining room watching this bandicoot on the lawn," Pat said. "It's a magical spot for endangered species." Alongside frogs and bandicoots, Harewood also has had evidence of the presence of the endangered Swamp Skink, Jezebel Butterflies and even Lampreys. The project is both an active rewilding project and also a place to study the peculiar situation of Harewood's biodiversity. The rewilding project is more a continuation of what Pat, as custodian, has been doing for decades. "I've got 12 ecological vegetation communities on site, most of which just happened by themselves because we're a coastal site." These ecological vegetation communities (EVC) refer to the various ponds, woodlands, scrublands and much more on the site which provide habitats for native flora and fauna. Several wetlands run along the edge of the property along the highway, while a lawn of shrub covers the area south towards Harewood House. Pat's experience is vital as she knows what to let grow and what to intervene in. "The ones that are on higher ground, like this Melaleuca scrubland, has been replanted so you will notice there are no gumtrees in this central section here because I deliberately have not planted them over in the east because it's a different ecological vegetation community – I've deliberately planted things for that community," she said.
Also in the central section, the project sees the excavation of soil to build another pond for Growling Grass Frogs and also hopefully swans – Pat's personal goal. "I don't know how the swans and frogs will get along, but I think it should be fine," Pat quipped. This pond is planned to be the biggest in the property compared to the many others, some of which have existed at the property as far back as the 1870s. The other central activity of the project is studying the property. Lance, a biologist for Western Port Biosphere, is excited to learn more from Harewood. "One of the key things that we're interested in is finding out what the elements of this property are really supporting these endangered species," Lance said. "Is it macro habitat, different EVCs, micro habitat areas or is it food resources?" The part of the property that is yet well studied is the microbiota, things like fungi and bacteria, and invertebrates, the ecosystems of insects and arachnids. Finding out more about the small-scale world in Harewood could reveal the unique pillars which uphold this unique biodiversity as insects, fungus and bacteria are critical in such things as food chains and soil life. Each of the endangered species in Harewood require invertebrates as food. Professor Heloise Gibb and Dr Nick Murphy from La Trobe University are involved in finding the specific bugs which frogs and bandicoots survive off. Harewood will have new modern tests for study. "We have had studies over a period, just traditional ones, but this study we're using eDNA," Pat explained. "Basically you take samples from the ponds and then put them through a lab process and you get your eDNA out without having to sit down under a microscope and work out what each of those invertebrate species are." Standing for Environmental DNA, eDNA finds particular organisms living in an area by tracing the cellular material they shed in the habitat. "You can get a whole list of what the invertebrates are and potentially you can do plant species as well," Pat said. Lance is looking forward to more study as Harewood could have vital information that can assist conservation efforts in other areas. "We need to find out what makes this place special because there are lots of other places that need restoration and rehabilitation," Lance said. "Hopefully we are getting ideas from the research we're doing here in how we rewild or restore other areas." Further factors which make Harewood so important are both its location and its history. The property rests right by the shore of Westernport, almost exactly between Kooweerup and Tooradin.
It's bordered by two estuaries, Lyalls Inlet to the east and Cardinia Creek to the west, while the mouth of Bunyip River is only a short distance further east. These rivers and creeks are vital biolink corridors which allow the migrations and habitats of the native species to span across the region. "Connectivity is absolutely critical, over here at the inlet is actually were they found the first of the Glossy Grass Skinks," Pat said. "There is some connectivity, but with South Gippsland Highway and urban development, we really need to have biolinks put in there the same way we do highways. "And for there to be that balance between them, rather than it being something you add afterwards, otherwise things like bandicoots can't get across these roads." While the age of the property, which is well documented, provides a rare ability to be able to see the rich history of the property's ecology and its evolution. Harewood is one of the oldest buildings in Cardinia Shire, the main house being built in 1868. The stables, in fact, are the oldest building in the shire, being built in the 1850s. The Harewood House still has books documenting wildlife and habitats which existed on the property as far back as the 19th-century through its well preserved library made by its original owners, the Lyall Family. "In our inlet, Aboriginals caught 500 eels in 1842," Pat said. "They had waterholes here, we have diary entries of that." There are many fascinating documentations of life on the property, the importance to the project is how they provide the rare opportunity of what wildlife has been there before. For instance, there is some evidence that Orange-Bellied Parrots may have been sighted in the area in the early 20th-century. With this knowledge and the general suitable habitat for them, Pat is working with Moonlit Sanctuary to provide breeding programs and a vital rest spot for the critically endangered species as they migrate to Tasmania. There are also many documentations of the Growling Grass Frog and Southern Brown Bandicoot in the records.
There are many other projects happening at Harewood, such as the work with Moonlit Sanctuary, as well as working with Cardinia Shire Council in their pilot program for building biolink corridors. "There is a lot happening in this space, but a lot needs to happen if we're gonna be able to keep it going," Pat said. As well as the vital work she does, Pat still personally wants to get some swans in Harewood. "Hopefully I'll get these bloody swans nesting," she said. "Before I die Lance, there will be swans nesting in the reeds!"