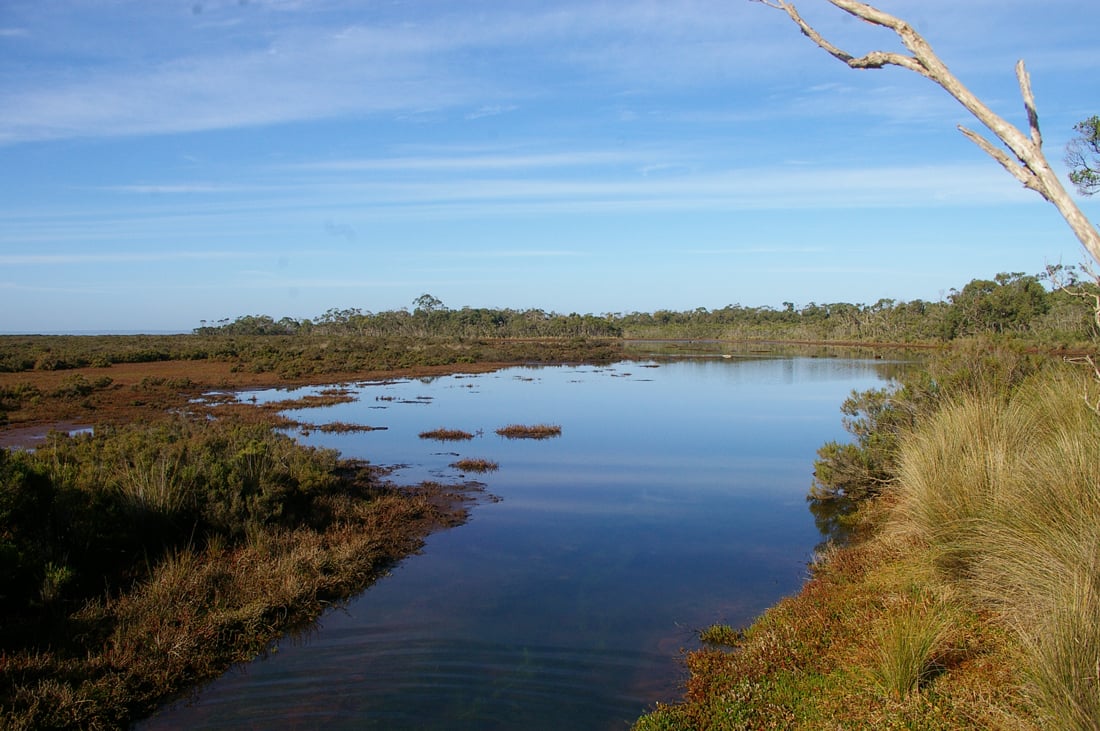 Western Port and Port Phillip Bay can play major role in achieving net zero carbon
April 4, 2022
A new partnership between the Biosphere Foundation, seven Victorian councils and Deakin University's world-class Blue Carbon Lab will provide a roadmap for future investment in marine ecosystem protection and restoration to enable Victoria's Western Port and Port Phillip bays play a substantial role in Australia achieving net zero carbon emissions.
Local 'blue carbon' projects would promote healthy mangrove, seagrass and saltmarsh ecosystems, which are capable of capturing carbon between 30 and 50 times faster than terrestrial forests, locking it into marine sediment for thousands of years.
The research project will deliver comprehensive maps of existing habitat, suitable areas for coastal wetland restoration and other co-benefits deriving from these ecosystems (e.g. coastal protection, fisheries, improvement of water quality).
Click here for more information about blue carbon ecosystems and for a link to the full press release.
The Biosphere Foundation would like to thank its project partners for making this possible: the South East Councils Climate Change Alliance (SECCCA) member councils, Bass Coast Shire Council, Bayside City Council, Cardinia Shire Council, City of Casey, Frankston City Council, City of Kingston and Mornington Peninsula Shire and the BlueCarbonLab.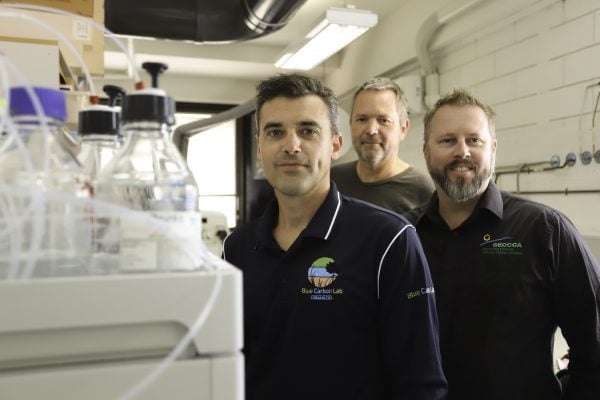 Photo (front to back): Blue Carbon Lab's Peter Macreadie, SECCCA's Daniel Pleiter, and the Biosphere Foundation's Glenn Brooks-MacMillan