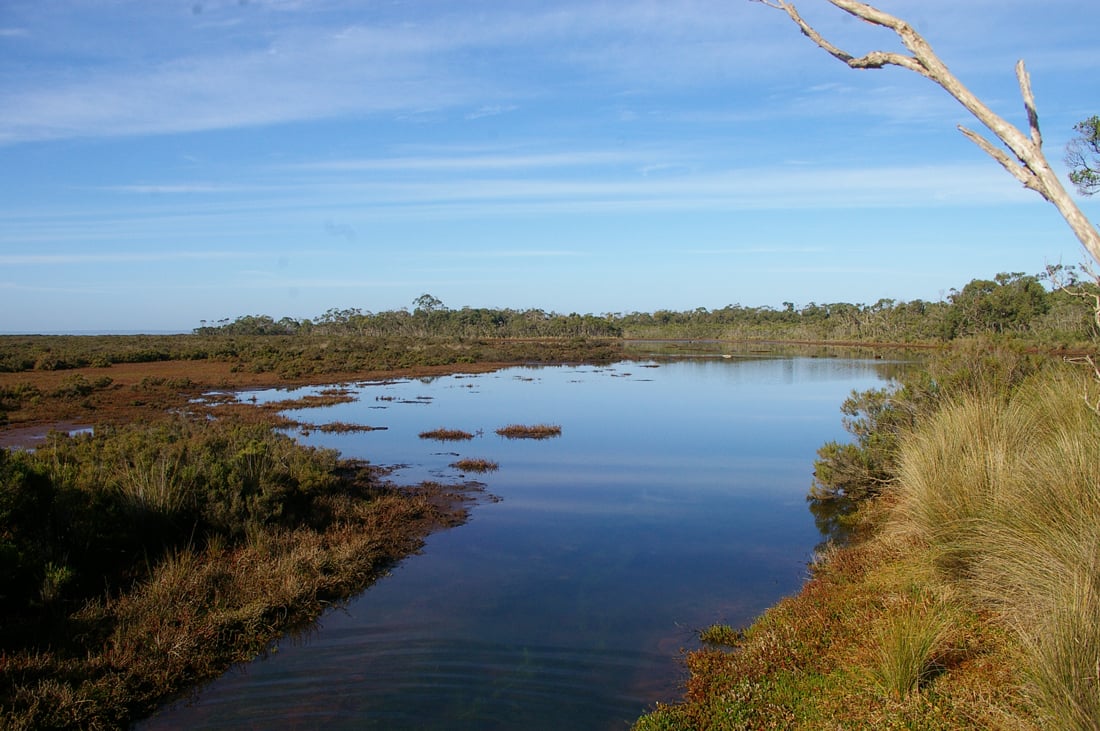 The Koala Awareness Program
February 9, 2023
Kelly Smith – The Koala Awareness Program 
We are delighted to introduce you to Kelly to the Western Port Biosphere team. Kelly and her Koala Awareness Program aims to better understand the koala population, across the five Council areas within the Biosphere Reserve, including the Mornington Peninsula Shire, Frankston, City of Casey, Cardinia Shire, and Bass Coast, and to create bio links, across private properties, between existing koala habitat, from the Mornington Peninsula to Bass Coast, and up into the Strzelecki Ranges in South Gippsland.
The program also involves the collection of koala scats (poop) for genetic analysis. The DNA from the scats can provide us with so much information, such as the koala populations abundance, demographics (males versus females), distribution, dispersal of offspring and migration and any evidence of isolation occurring. 
It is essential that we understand the genetic diversity of the Victorian koala population in order to adequately protect this species and provide it with the correct conservation status. 
The main pieces of information the program is searching for, within these scats are the ancestral origins, sex (gender) and disease status (koala Retrovirus and Chlamydia) of koalas within the Biosphere, and beyond into South Gippsland and greater Victoria. It is important that we understand the ancestral origins of the Victorian koala. Are they from the translocated inbred koalas that repopulated the state after they were hunted almost to extinction in the 1800s, or are they from the original population, which survived the hunting?  
We now know that the koalas of South Gippsland are remnants and of 'special significance' because they have a greater genetic diversity and were not affected by hunting and translocations. We need to find how far this genome extends across Victoria. Are there other remnant koalas? Remnant koalas have a greater genetic diversity compared to the translocated koalas and are better able to withstand environmental changes and disease outbreaks. This program aims to find those remnant koalas through the collection and genetic analysis of scats. Koala habitat will then be enhanced through revegetation of koala habitat trees which will aid in strengthening the genetic diversity of the koala population within the Western Port Biosphere Reserve. 
This is a Citizen Science Project where volunteers are encouraged to collect scats from across Victoria and send them in for genetic analysis. Volunteers are also involved in the revegetation of participating landowners' properties within the Biosphere Reserve. If you are a landowner and interested in having a part of your property revegetated by volunteers please get in contact. 
The Koala Awareness Program also runs incursions at schools and regular group volunteering days. If you would like to run an incursion at your school or be involved somehow in this program please get in contact at: 
We look forward to working with you all. It is going to take a team effort to save the koala. This genetic information is the missing piece of the puzzle to koala conservation. 
Happy scat hunting!