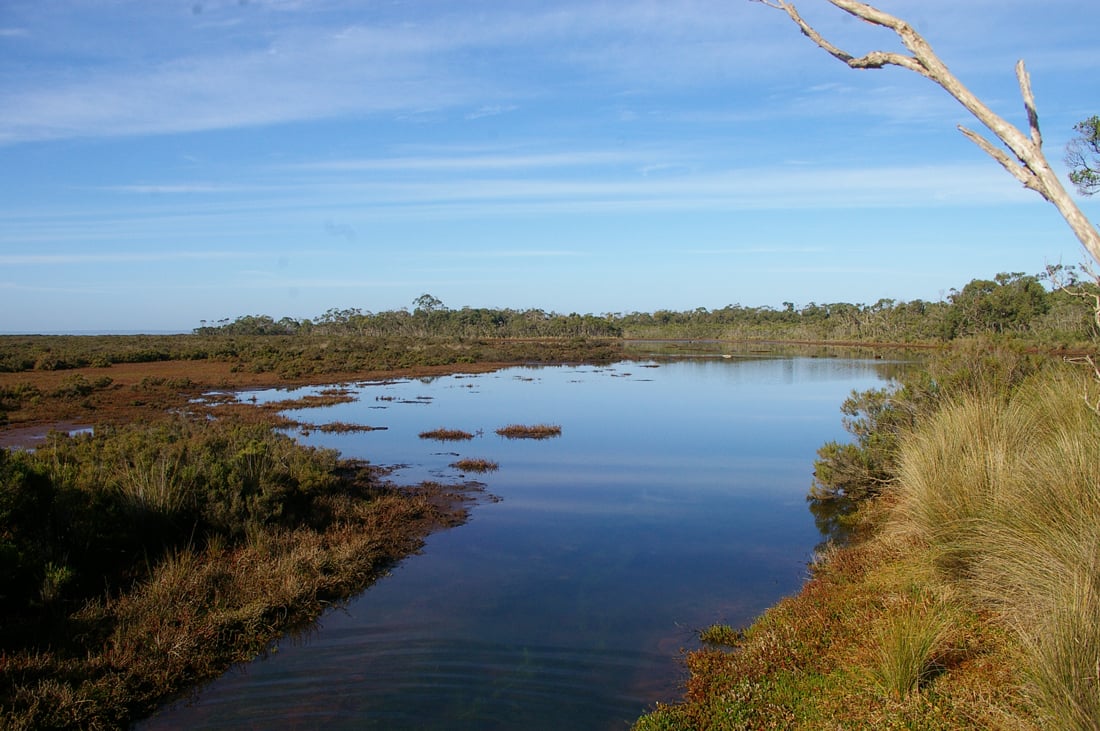 Connector Newsletter Issue 36
Western Port Wader Study
January 27, 2023
By Jess Brady, Western Port Biosphere Foundation
French Island, Nov 26th, 2022
November saw the Western Port Wader study take place on French Island as part of Birdlife Australia's ongoing commitment to the preservation of the migratory shorebirds that call Western Port their part time home.
The team of twitchers were a mix of Friends of French Island (FOFI) members and island residents, who broke into two teams, one to Tortoise head and the other to Rams Island. It is worth noting that Rams Island bird observations have been modified and restricted, with viewing to be made only from the foreshore. This is to support Fairy Tern breeding (Nov-March) and limit interference to the successful breeding of these critically endangered birds.
Supported by Rachel Ferguson of Parks Victoria, I was assigned to the walking group bound for Tortoise Head. Leaving from Tankerton, we began our walk through the incredible salt marsh, with the rain preceding the event had created extra swampy conditions and wet socks. The objective was clear however, to record every single bird, and Richard took on the huge task of recording them all. It led me to a huge gap in my bird knowledge, colloquially termed LBJ (Little Brown Jobs). There certainly were many little, brown jobs (birds) and I was most grateful for the expertise within the group who helped identify and record them. 39 species in total were counted during this walk on the saltmarsh.
Once we hit the beach, there were another 18 species sighted, including many firsts for myself. It was a huge buzz to see the birds whose stories we passionately espouse in real life!
I did have one personal objective that I had mentioned to team leader Des during a conversation on the ferry, and that was to see an Eastern Curlew. Des assured me that it would be likely, but to see approximately 130-140 on the wader roost at Tortoise Head was a true delight. There was even a possible Whimbrel within the roost, and I really couldn't stop looking, grinning, looking, grinning on repeat.
The trip back through the saltmarsh had an extra layer of challenge due to the rubbish we felt compelled to collect while on the beach. There was a huge range of things collected, ranging some stubby coolers right through to couch cushions. As the time sped up, there was a collective feeling we may be pushing it to make the ferry home, so took an alternate route home via resident David's property. It was here we encountered not one but two grumpy snakes, a good reminder to adhere to the suggested safety mechanisms, i.e., gaiters! (Thanks Glenn, they've already paid for themselves).
I would like to extend my thanks to the team that accompanied us on the day, Richard, David, Daisy, Irene, Dom and in particular Des, who kindly lent me a far superior pair of binoculars than the ones I had bought along, which helped immensely for the count and for my personal experience. It is always such a privilege to be on country with such passionate and experienced volunteers, who in their own small way, contribute to big change for all. If the results of the wader study interest you, please email me on [email protected] to request a copy.