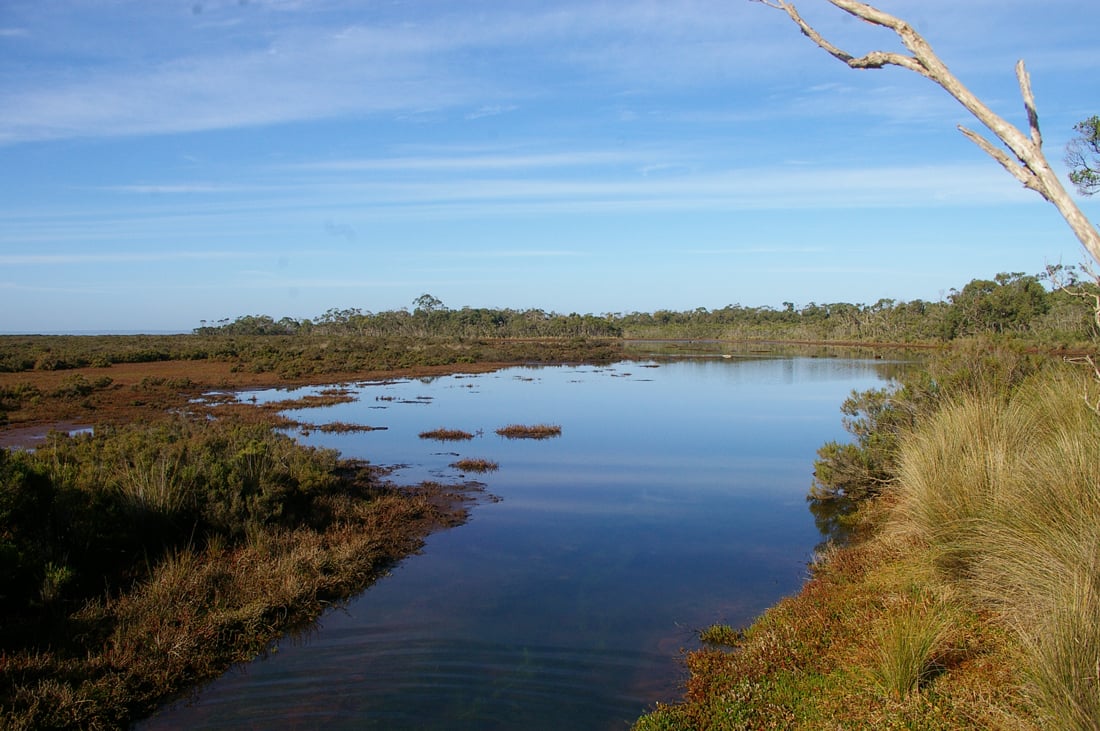 Connector Newsletter Issue 31
Water Stewardship in the Biosphere
October 4, 2021
Lance Lloyd, Water Stewardship Program Officer, WPB Foundation
Managing water is vital to support the sustainability of our Biosphere.  Applying the international recognised standard of Water Stewardship helps property owners and managers understand, reduce and recycle water quantity, improve water quality and add to the biodiversity of their site, and important water-dependent environments downstream of their site.
While the Covid pandemic has been making it difficult to get things done, we have been working with funds from the Community Environment Program, and the local member in Dunkley, Peta Murphy, to develop plans with the Peninsula Campus of Monash University and the Minimbah campus of Woodleigh School.
The Commonwealth Government has also supported the Biosphere under the Environmental Restoration Fund.  We hope to extend from these Frankston-based water stewards to additional sites in the municipalities of Bass Coast, Cardinia, Casey and Mornington Peninsula, to develop new water stewardship plans and train new water stewards.
We are keen to hear from any schools, businesses, organisations, or farmers that would like our assistance to make sure they can save water, money, nutrients and improve water quality as well as increase biodiversity onsite and within the catchment.  We can tailor the water stewardship plan to suit your needs.  For instance, Somers School Camp has approached us to be part of the water stewardship program and even though we haven't been able to get together onsite yet, we are discussing their needs and are planning some intensive bug bioblitzes and water quality monitoring at the Merricks estuary and Coolart Wetlands, both important water-related areas near several Water Stewardship Plan sites.  Please email Lance Lloyd at [email protected].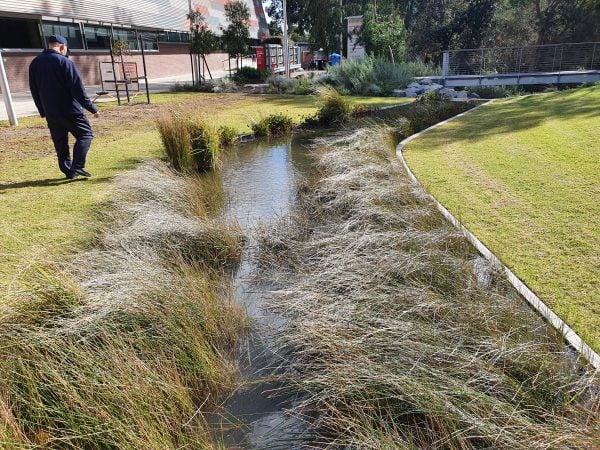 Water treatment wetlands at Peninsula Campus of Monash University – already working to improve the water quality run-off and the biodiversity of the campus.
South Branch of Sweetwater Creek at Minimbah campus, Woodleigh School – a target of activities for students, revegetation and a future bug bioblitz!