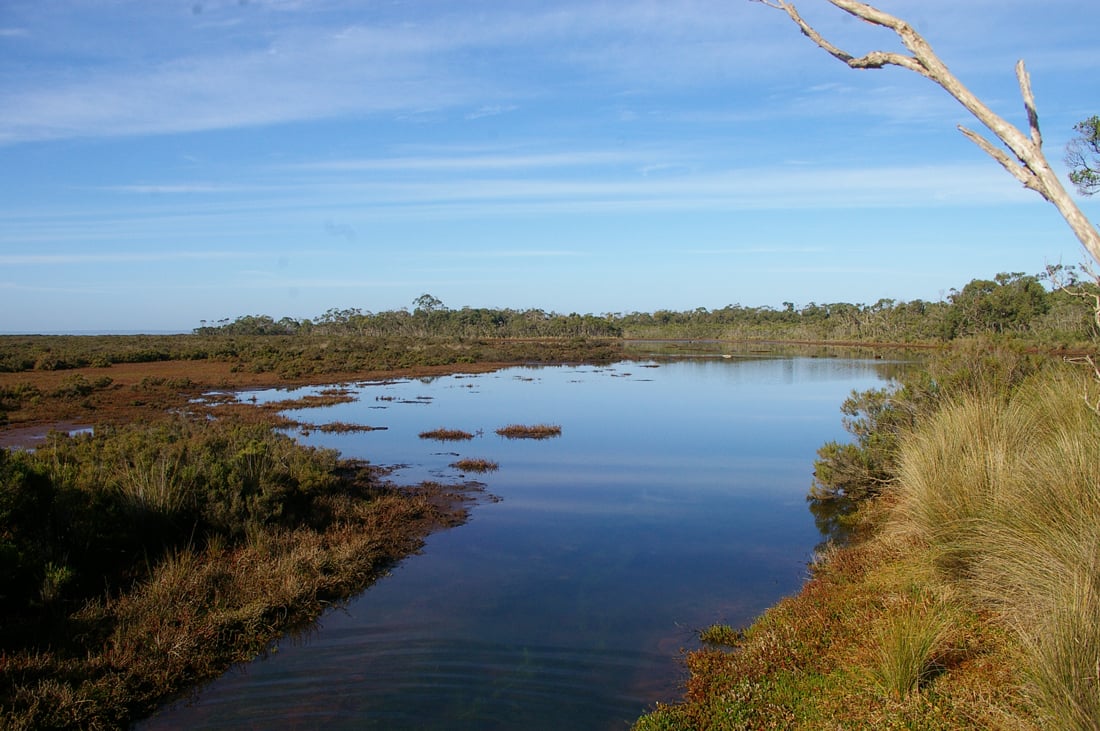 Connector Newsletter Issue 29
Water is the Bloodstream of our Biosphere
April 13, 2021
Without doubt, water is the world's most valuable commodity.  It sustains life and, as we explore the broader universe for the fingerprints of alien life, water is considered one of the most likely minimum requirements for life as we know it to thrive elsewhere in our universe.
It's a big idea and it may be a wrong assumption we're making about other planets but, right here on Earth, it permeates every aspect of sustainability.  We drink it, cook in it, clean and bathe in it.  It is ubiquitous to processes in industry, agriculture and commerce.
It is no surprise therefore, the United Nations has assigned a special day to recognise and promote its importance.  World Water Day was held on 22 March 2021 (https://www.worldwaterday.org).
The Western Port Biosphere Foundation team has understood the importance of water to the sustainable development and conservation of our environment for some time.
Several companies and our environment have benefitted from our Water Stewardship program, through which we advise and coach companies in our region to consume less water and discharge cleaner water through their processes.
For companies like the Ingham's Chickens in Somerville, the rewards have been, not only better citizenship, but real bottom-line benefits.
Fresh water, including waste outflows from our daily living, ultimately finds its way into both Western Port and Port Philip Bay, including internationally recognised Ramsar wetlands – vital breeding grounds for fish, birds and other animals and sustaining the plants that shelter and nurture them.
In this context, it is vital that the reach of our Water Stewardship program extends into the many businesses that consume and/or expel our precious water resources, including horticulture, agriculture, tourism, industry and mining.
World Water Day is one day of the year, but water stewardship is a matter that should concern us all day, every day.
If you have a business or social connection who might benefit from becoming a Biosphere Water Steward, why not refer them to our expert team for a no obligation chat about how we can help improve their bottom line in harmony with our environment?
Lance Lloyd
Western Port Biosphere Water Stewardship Project
https://www.biosphere.org.au/biosphere-projects/current-projects/water-stewardship/
0412 007 997
[email protected]