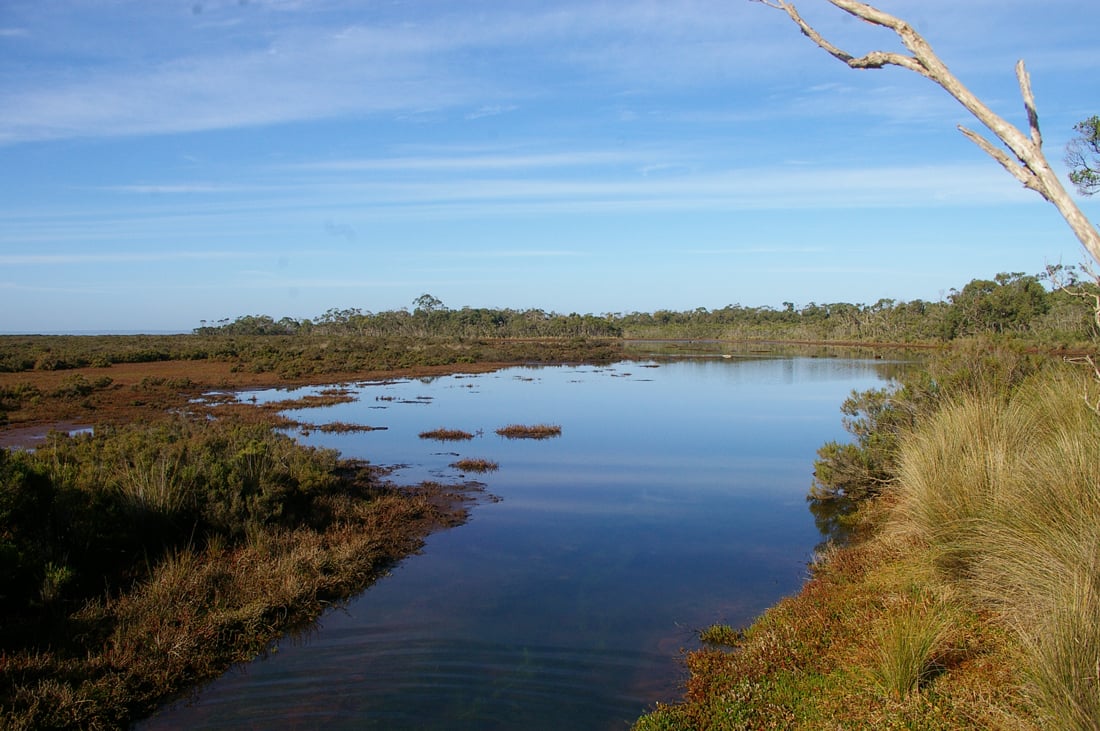 Connector Newsletter Issue 36
Vale Peter Woodgate
January 27, 2023
By Jo McCoy, Chair
I know many readers will be saddened to learn of the sudden and unexpected passing of former director Peter Woodgate in late December.  One of the Foundation's inaugural directors, Peter was an inspiring and methodical Chair of the Biosphere Research Committee until 2013. He was pivotal in overseeing research activities for the Foundation, in procuring grant funding and in developing the early Research Strategy.
Despite his incredible workload as chair and director of multiple organisations in the geospatial science area and elsewhere, Peter continued his active involvement in the Foundation following his retirement from our board in 2013 after more than ten years of service. He retained a keen interest in our operations, was the current independent chair of our Nominations Committee and was always available for considered advice.
Peter was instrumental in advocating for the move to a skills-based board and always ready to provide moral and intellectual support to other directors. Peter acted as a mentor to me following my own appointment six years ago and apart from his obvious skills in governance issues, I highly valued his kindness, humanity and cheeky sense of humour, along with his wise counsel and corporate knowledge.  Peter's vision and passion will be sorely missed. The Biosphere Foundation directors and staff send our deepest condolences to Peter's family, friends and colleagues.
A reflection from one of the Biosphere's earliest Directors, Jack Krohn
By my recollection, Peter Woodgate was among those who collaborated under the co-ordination and with the support of Mornington Peninsula Shire Council to put together the nomination for the Mornington Peninsula and Western Port Biosphere Reserve in the very early 2000s.  While Peter's primary technical expertise was in spatial information, he brought all of his skills and enthusiasm to the table.  Mapping was a critical element of the nomination, as the proposed Biosphere encompassed not only five local government areas but also the unincorporated expanses of French Island and Western Port Bay itself.  There were also challenges around integration with the Westernport Ramsar site mapping and with mapping from other historical (pre-digital) references such as the Shapiro report.  My memory is that Peter collaborated in particular with Neil McCarthy, then with Parks Victoria, to enable the nomination to include the best possible mapping, and I have no doubt that the quality and clarity of the mapping contributed to the success of the nomination.
So, at the end of 2002, we had a Biosphere Reserve.  Twelve months later, the Biosphere Reserve Foundation was inaugurated.  Peter took on the role of Research Committee Chair (I think the Research Committee might even have been initiated informally before the Foundation was formalised), a key role as the fledgling organisation tried to find its feet in a context where there was little practical experience with being a Biosphere Reserve, and almost as many views about priorities as there were participants.  But research was one area where things did start to move.  Peter showed his skills in managing the different enthusiasms and interests in research and in aligning those interests with the stated objectives of UNESCO's Man and the Biosphere Program and with the Board's strategic direction for the Western Port Biosphere, and also with potential sources of funding or in kind resources.  He was an able advocate for good, sustainability-focussed research and a great communicator who provided clear liaison between the Board and the research community throughout the Foundation's formative years.  From my perspective as a director at the time, Peter's groundwork laid a sound basis for much of what has been achieved across the Biosphere's first two decades.
Peter was also connected with a cricket club which was a "local derby" rival of my own club, and we often chatted about cricket and club personalities as an aside to conversations about the Biosphere.  Those conversations reinforced for me the human and humorous side of Peter the professional.  He brought clear thinking, positivity and empathy to the roles and service he took on, and personified the Biosphere motto "Growing connections for sustainability".  I feel blessed to have had the privilege of working with Peter, and deeply saddened at his passing.