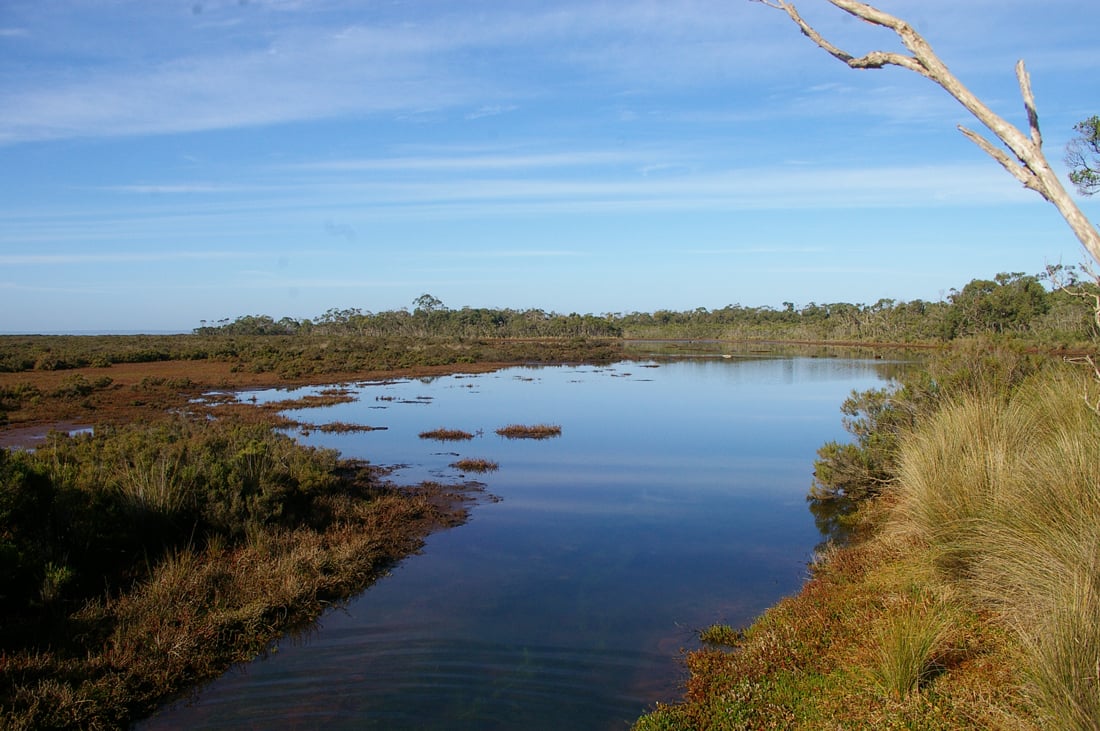 Connector Newsletter Issue 37
Update from the Programs Manager
April 11, 2023
By Glenn Brooks-MacMillan, Program Manager
2022 saw the launch of a partnership project between the Biosphere Foundation and the Bunurong Land Council Aboriginal Corporation, funded by Bushbank. The project has been designed to empower the Bunurong team to better understand blue carbon ecosystems across Western Port, and to enable them to make decisions about restoration opportunities with Indigenous knowledge and perspectives framing the planning and land management techniques.
This quarter the Foundation and the Bunurong team have been building capacity and knowledge. We collaborated with Melbourne Water in Koo Wee Rup and were joined by our Water Stewardship expert, Lance Lloyd, for a training session in Water Stewardship to learn about how broader catchment issues impact coastal wetlands, affecting blue carbon efficacy and the Ramsar values of Western Port in particular. This prompted the Bunurong team to explore the idea of working on the drains and creeks feeding into Western Port around the Koo Wee Rup area. They hope to work closely with Cardinia Shire, who have recently launched the Koo Wee Rup Biolinks program to help identify opportunities for habitat connection and enhancement across the Shire. KWR biolink project map
The Foundation hosted a workshop in March with Deakin University's Blue Carbon Lab, Bass Coast Landcare Network, and the Bunurong team. It was an opportunity for everyone to share information about what they are doing in the blue carbon space across Western Port. Here is an example of what Bass Coast Landcare Network are up to.
Blue Carbon Lab's Craig Sherman recently released results from a large study carried out about seagrass across Western Port. The extent of seagrass habitat pre-European settlement has been unclear because of lack of data, but new findings show a clear picture of the range and coverage of seagrass pre-1970, which is when human impact really began across the region. There have been large losses of these ecosystems since 1970, but they are beginning to re-establish. The new data will enable better planning for restoring and enhancing this critical habitat into the future.
The Bunurong team plan to carry out a Water Stewardship plan for a site they own on Millowl, situated near Rhyll, in the next few months. They also aim to become more familiar with the coastal wetlands in the Rhyll area and the broader catchment issues impacting them. For example, the photo featured below is an aerial photo at the headwaters of Rhyll Inlet showing proximity to housing developments and a golf course. The area consists of a combination of pristine and degraded blue carbon ecosystems (shown in orange). Gaining access to this sort of information through Water Stewardship enables the team to begin to formulate a strategic plan to heal the land and waterways.