Update from the Chair
January 27, 2023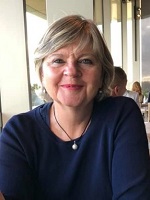 By Jo McCoy
Welcome to 2023 to all our readers. I'm choosing to approach it optimistically with the expectation that the positive momentum generated towards the end of last year will result in significant gains for the environment within the Biosphere Reserve, across Australia and worldwide. 
Biodiversity COP 
It was heartening to see the leadership role adopted by Minister Plibersek at the Biodiversity COP in Montreal in December and to read about the landmark Global Biodiversity Framework (GBF), in the national media.  
For those of you interested in the details, there's plenty of articles from various perspectives summarising the outcomes of the two-week meeting.   
COP15 ends with landmark biodiversity agreement (unep.org) 
Cop15: historic deal struck to halt biodiversity loss by 2030 | Cop15 | The Guardian 
A few links are included above for those who may have missed these reports or watch this 3-minute recap from the ACF.  
Despite some commentators choosing to focus on what was not agreed upon, it was nevertheless a significant achievement to secure 188 signatories to the plan to guide global action on nature through to 2030.  As an aside, it was also great to see that the United States and Australia have agreed to work together to better measure the economic value of nature – in other words, to agree on the basics of environmental accounting – it's been around for a while now but has so far, failed to attract much support at government level. 
Of course, we're used to big announcements about global treaties with 'binding' targets that are seldom met.  The success of this agreement will largely be measured by the number of wealthy countries with the political will to assign the vast sums of money required to make a difference in reaching the 23 targets for 2030 – both in their own countries and in their poorer neighbours.   
Nature Positive Summit 
Our Federal government estimates that over $1billion per year will need to be spent to protect and restore Australia's natural environment.  Following the COP, Minister Plibersek announced that in 2024 Australia will host a global "Nature Positive Summit", to help supercharge private investment in protecting and repairing our environment.  The Western Port Biosphere and indeed the four other Australian biospheres are well positioned to capitalise on the momentum that these announcements will generate. 
 Climate Policy 
More recently, we have seen announcements about the Federal Government's signature climate policy – the Safeguard Mechanism which it believes will go a long way towards achieving its election commitment of reducing Australia's greenhouse emissions from 2005 levels by 43 per cent by 2030 – and to reach net zero by 2050.  The Safeguard Mechanism was originally a Coalition policy, but crucially, this version includes pollution limits on our 215 biggest carbon polluters (those that create more than 100,000 tonnes of greenhouse gases a year).   
The companies covered by these caps – including the Bluescope facility in Western Port – will have to cut their pollution, for example by investment in clean technologies or by capturing their emissions. If they are unable or unwilling to meet their limits, they will have to purchase carbon offsets equivalent to the volume of emissions that exceed their cap.  It remains to be seen whether the necessary legislation gets an easy passage through parliament and whether our biggest polluters simply decide to buy their way to compliance.  Again, I am choosing to be optimistic that we will see positive outcomes from this latest initiative.  See this opinion piece from the Grattan Institute for further detail. 
Director Movements 
Closer to home I am pleased to say that following our board expression of interest process, three new directors were introduced to members at our October AGM and are settling in well to their new roles.  Heather Johnston, Alistair Phillips and Helen Steel bring a wealth of skills and experience to the board and a fresh perspective on several issues.  
These appointments followed the retirements of Phillip Bachelor earlier last year and David Young and David Cross at the AGM.  I thank them all for their energy and commitment to the Biosphere over many years and am glad to say that both Davids have indicated their willingness to remain involved on committees.  Since the AGM, we have also farewelled Cllr Kerri McCafferty who has stepped down from her position at Mornington Peninsula Shire and thus her role representing the Biosphere member councils on the board.  The Shire has advised that Deputy Mayor, Cllr Debra Mar will be its new representative. The Biosphere Foundation will work with the other biosphere councils to confirm which of the councillors on our Council Liaison Committee will represent them on the Biosphere Board as soon as possible.   
Strategic Planning 
The board and staff will participate in a planning day in February which will help us finalise the remaining elements of the next iteration of our Strategic Plan. The basic outline of the Plan including the high-level vision, purpose and mission statements along with objectives was presented to members at the AGM and will be tested in coming months through consultation with key stakeholders including our council members and partners.