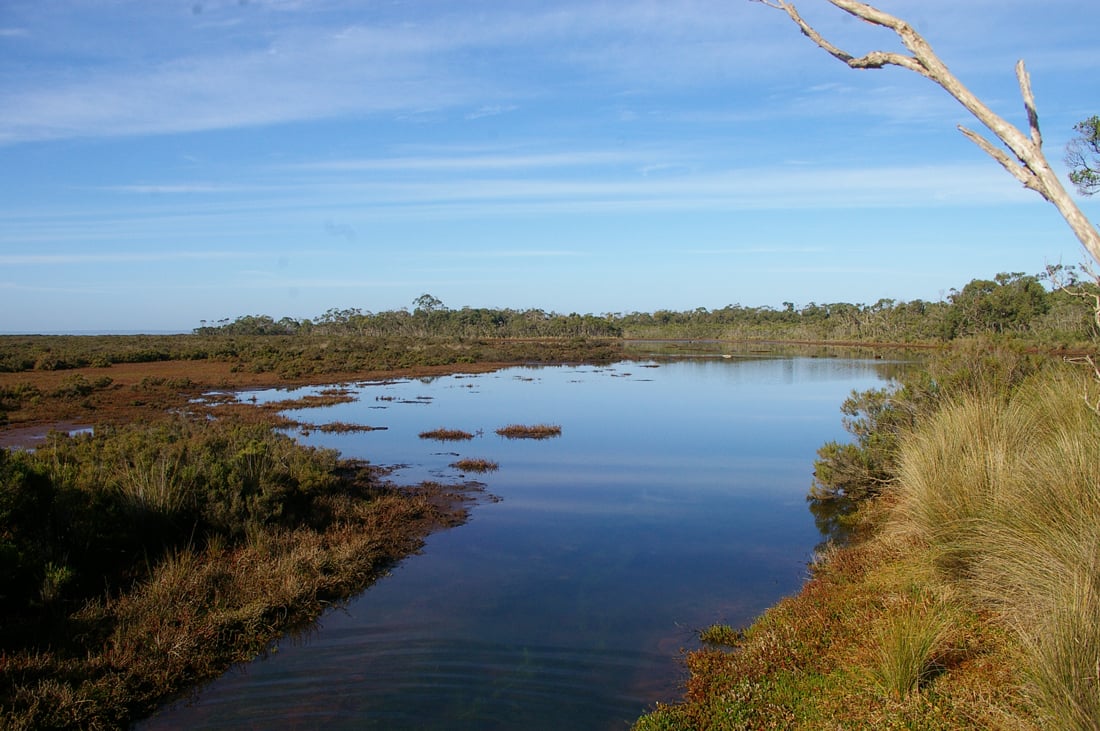 Connector Newsletter Issue 35
Update from Landcare: Bass Coast Landcare group
October 13, 2022
By Robbie Gray
Bunurong Natural Resource Management team visit to BCLN
Shani (Environment Coordinator) and Damien (Environment Team Leader) from the Bunurong Land Council Aboriginal Corporation (BLCAC) will lead the newly formed BLCAC Natural Resource Management Team. The NRM team will deliver a range of BLCAC and other on-ground projects across the region. They recently visited BCLN, meeting staff to get a feel for the projects undertaken by the network. The first stop was the River Garden where Lisa gave an overview of Training and Education, then to the Powlett River mouth to discuss Invasive Species programs with Aaron, before stopping for lunch in the hills. Paul Speirs gave a tour along his creek with Jye talking about NRM projects, and we finished back at the Nursery and Depot with Mark and Stevie showing us around. BCLN looks forward to working with the BLCAC on many joint projects into the future. The day was made possible through support from the WGCMA, and Callum (Coastal Waterways Officer) came along to help out with the tour.
---
Climate Adaption Planning Tool is live!
Fantastic news. Bass Coast Landcare Network and its key partners are pleased to announce that the long awaited Climate Adaptation Plan (CAP) is live! The CAP can be accessed via the Growing Southern Gippsland website which provides farmers with access to climate resources and local examples of climate adaptation and mitigation. It is designed to encourage self-guided information gathering and research.​ The CAP tool has been designed to enable farmers to identify specific climate impacts relevant for their enterprise and provide guidance of identifying specific on farm solutions. We encourage you to use the CAP tool to investigate which climate impacts are most relevant to your farm and to identify the actions you can take to mitigate or adapt to them. Once you complete your journey through the CAP you will have developed your own individual plan that will enable you to take your first steps to a climate resilient farm. We encourage all landowners in Southern Gippsland to take a journey through the Growing Southern Gippsland website and the CAP tool. Bass Coast Landcare network are planning on running a series of workshops in the future to help landowners develop their own Climate Adaptation Plan.
Click here to access the tool. For further information please email [email protected]