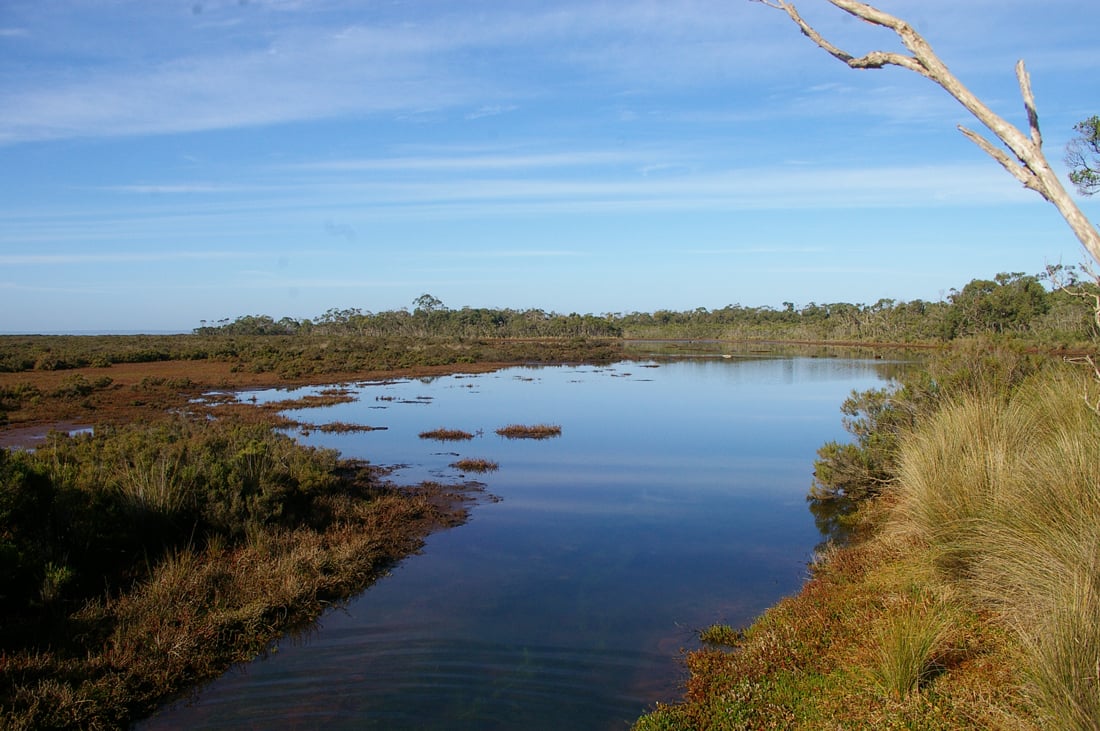 Connector Newsletter Issue 30
"Thank you Moonlit Sanctuary!" say OBPs!
June 28, 2021
Greg Hunt
Former EO, WP Biosphere Foundation

We all know that Western Port is a pretty special place, the summer home of choice for the thousands of migratory shorebirds that fly annually between here and Siberia.  But did you know that there are migratory birds that stay closer to home – flying annually between mainland Australia and their breeding grounds in Tasmania?  I'm referring, of course to Swift parrots and the charming Orange-bellied parrot, or OBP to us twitchers.
The colouful OBP, Photo:  Moonlit Sanctuary
OBP population numbers have plummeted alarmingly over the last 50 years, due to a range of factors that include competition with we humans for coastal real-estate.  They are found particularly around salt-marshes, a habitat that is all-too-frequently drained for other land uses or that is threatened by too-frequent inundation as sea-level rises become apparent.  The population is estimated to be around 50 wild birds and around 500 in breeding programs.
For about 10 years now, breeding programs have been carried out at a number of venues, including Healesville Sanctuary and Pearcedale's Moonlit Sanctuary.  Following is an excerpt from their latest News from Moonlit Sanctuary:
Last month Moonlit Sanctuary released a group of Orange-bellied Parrots (OBPs) in Western Port Bay as part of the OBP Mainland Release Trial.  This week a very exciting discovery was made, with the sighting of a natural wild migrant OBP feeding in saltmarsh alongside two captive-released OBPs from this year's release and another OBP from last year's release.
The natural migrant is a juvenile from the 2020/21 breeding season and has made its first ever migration across Bass Strait before settling in Western Port Bay with the mainland release birds.  This is the first time a natural migrant OBP has been confirmed in Western Port Bay for over a decade.
The Orange-bellied Parrot Mainland Release Trial is being delivered by Department of Environment, Land, Water and Planning, Zoos Victoria and Moonlit Sanctuary Wildlife Conservation Park.
For the fifth year, the project team has released captive-bred birds into ideal habitat at Victorian sites in autumn, in a bid to attract wild birds and increase their chance of survival.
 Moonlit Sanctuary is working on the conservation of a number of endangered species and their work is extremely valuable for the biodiversity of Western Port, and wider.  Check their website www.moonlitsanctuary.com.au, subscribe to their newsletter and why not go down to Pearcedale and see for yourself what they're doing?