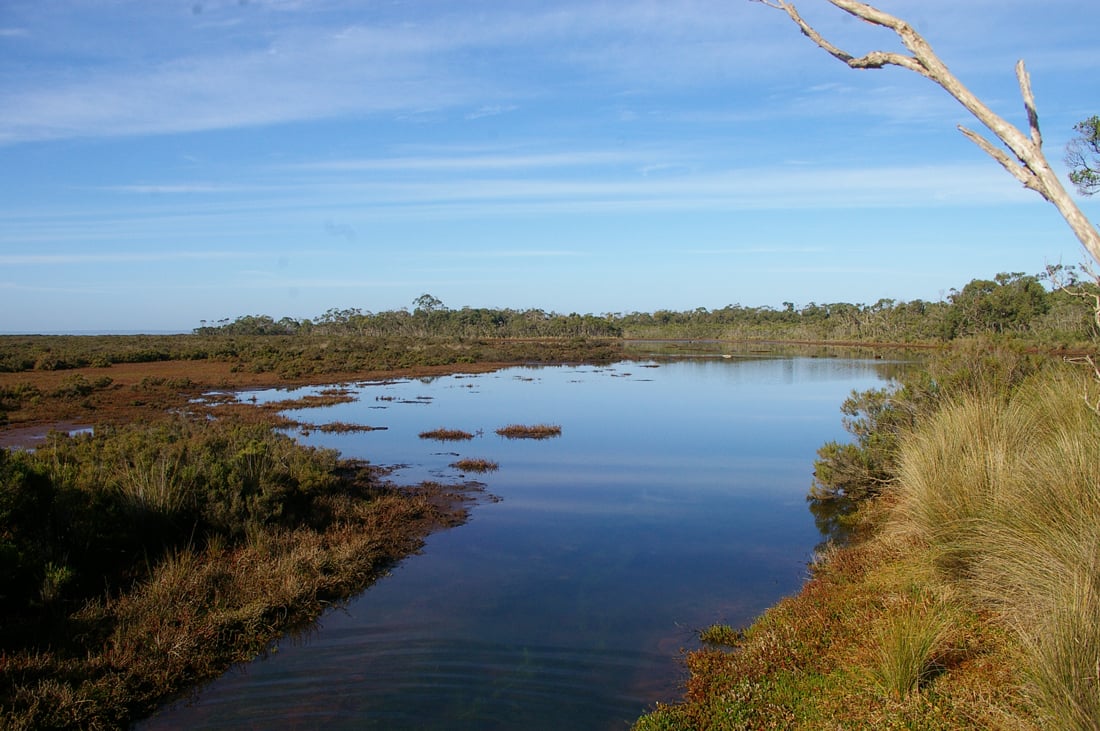 Connector Newsletter Issue 29
State Wide Integrated Flora and Fauna Teams
April 13, 2021
Whale Citizen Science Project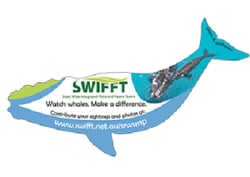 My name is Kasey Stamation and I'm a researcher with the Arthur Rylah Institute.  Together with my colleague Mandy Watson we've worked with communities across Victoria to build a 30 year database of whale sightings to help us learn more about them.
I'm reaching out to you in the hope you might be able to connect your community with our whale citizen science project.
You may have been lucky enough to see whales along your coastline in recent weeks.  During May-October each year Southern Right Whales use the southern Australian coastline for breeding and nursing their calves.  You may also see Humpback Whales passing through as they head further north to their breeding grounds.  Every sighting is valuable and helps us better understand where whales are moving and how we can best protect them.
With the new citizen science portal, anyone can help us monitor whales along the Victorian coastline.  All they need to do is submit their sightings and photos to https://www.swifft.net.au/srwsmp/
All whale sightings are welcomed, but we are particularly interested in the critically endangered Southern Right Whale.  Our recent population estimate shows less than 300 individuals make up the south-eastern Australian population (you can read our paper on that here).
Southern Right Whales have white patches on their heads called callosities.  The pattern of these are unique and help us to identify individuals.  You can find out more on the photo-id project here.
Currently there is only one established nursery ground for this population (Logans Beach, Warrnambool), but during pre-whaling times Southern Right Whales were using many areas along the coast for breeding.  In order for us to monitor their current usage patterns and improve management for their recovery, we need to collect more data.  So we would like to call on people in your community to join our team of citizen scientist.  They can do this by registering on SWIFFT.  They do not need to have a sighting to register.  Registered users will be kept up to date with our research and provided with periodic summaries of sightings.  All data that comes in goes into our research databases and sighting data is submitted to the Victorian Biodiversity Atlas (VBA) where it is publicly accessible and used for planning and decision making.
During Covid times, we are conscious that people need to follow the restrictions in their area.  We are not asking people to go out with the purpose of finding whales, but rather asking people if they do spot whales while out, could they please let us know by logging their sighting and uploading any photos of whales that they may have seen.
Please let us know if you have any ideas on how we can extend our reach in your community and raise awareness of this important species.  If you could put us in touch with your local engagement officers, we would be happy to send out some fridge magnets (picture above) that could be distributed to interested people.  We would also be happy if you could point us to active council and community-run facebook pages where we might be able to post some information too.
If you need any further information please don't hesitate to contact me [email protected] or my colleague [email protected]
Dr. Kasey Stamation| Scientist | Arthur Rylah Institute for Environmental Research
Environment and Climate Change | Department of Environment, Land, Water and Planning
123 Brown Street, Heidelberg, Victoria 3084
T: 03 9450 8761| M: 0403 267 503 | E: [email protected]
www.delwp.vic.gov.au