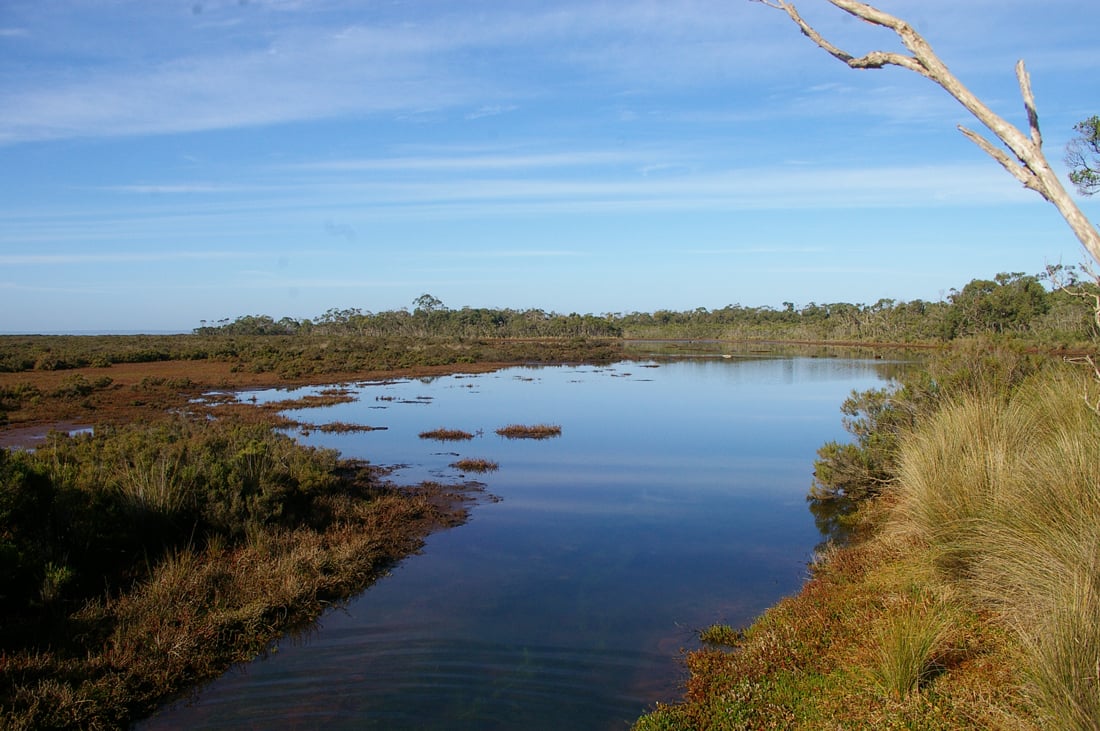 Connector Newsletter Issue 39
Saltland sites successfully seeded, a follow up article from Connector Newsletter #36
October 11, 2023
By Carrie Taylor Project Officer and Annie Leitch Communications coordinator within the Fitzgerald Biosphere
Nine months after commencing native seed collection alongside Nowanup Rangers and Nathan McQuoid, our saltland revegetation sites for 2023 are finally taking shape! This represents a positive step in restoring biodiversity to unproductive agricultural areas within the Jerramungup Shire of the Fitzgerlad Biosphere that have become salinised since being cleared.
Seeds were collected, sorted, and sieved by FBG (Landcare Group) & Nowanup Caretakers (Rangers) from November to March, prior to being sown in July/August. On the day of seeding, seeds were separated into fine and coarse mixes, bulked out with vermiculate, then treated with homemade smokewater, fungicide, and ethepon for optimal growth by Greening Australia's Glen Steven.
Kicking off on July 31, the first site involved a lot of weaving among the existing Yate trees, one broken hose, and 4ha worth of beautiful seeding lines comprised of local provenance species collected from right next to the site. The 2nd site presented different challenges, with a mixture of soil, weed, and salt types to navigate. Despite this, the locally collected, salt-tolerant native trees and shrubs are now ready to spring up across ~ 14ha of successfully seeded land, thanks to some well-timed rain on the day of completion!
Nowanup Caretakers completed in-fill planting with salt tolerant seedlings in spots the seeder couldn't reach. Just as circles are reflected in indigenous art, Noongar involvement from seed collections to final plantings has come full turn.
Thanks very much to Glen from Greening Australia for executing the seeding, Nowanup for all the seed collection work, and to our wonderful landholders for all the time spent planning, spraying, ploughing, marking out fence lines, and most of all, being so willing to restore some of your land to a biodiverse ecosystem!