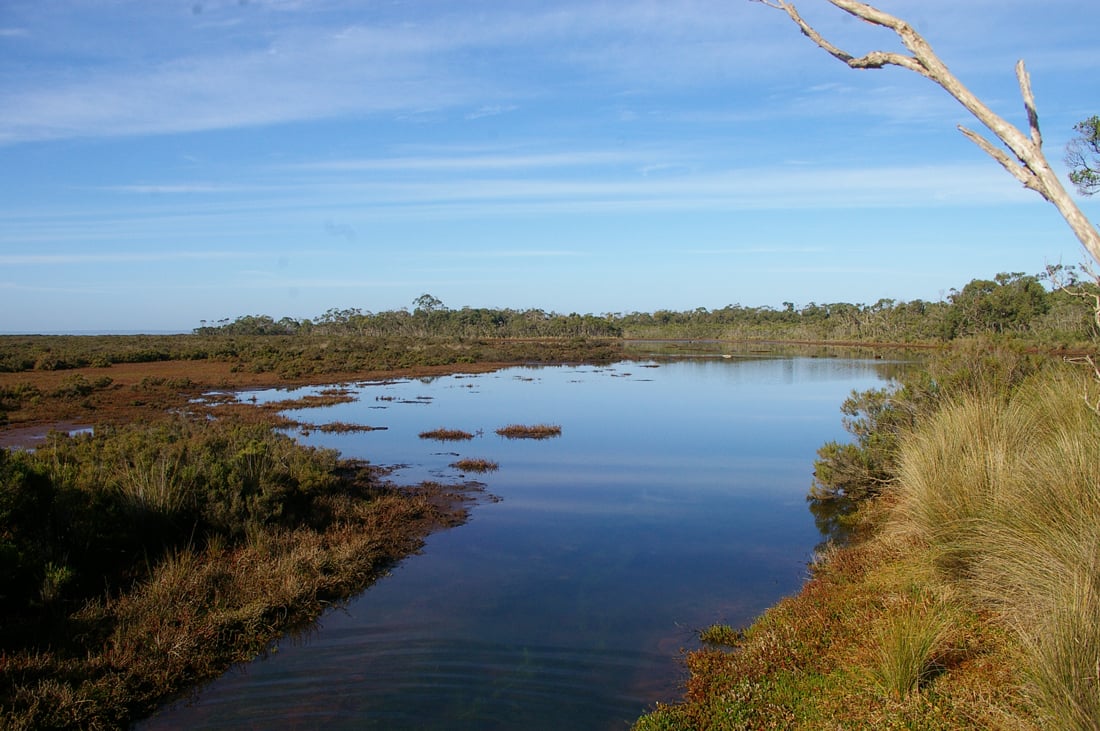 Connector Newsletter Issue 28
Safe Havens
February 3, 2021
Good news for Bandicoots!  The Federal Government recently offered funds for the establishment of predator proof, safe havens.  This funding opportunity arose from a 2019 election commitment with the Safe Haven pool of some $10 million being drawn from the larger Environment Restoration Fund.
Three members of the Southern Brown Bandicoot Regional Recovery Group (SBB RRG), of which the Biosphere Foundation is the secretariat, made applications.  The Foundation assisted with the Boneo Landscape proposal; the Boneo landscape surrounding the all-important Tootgarook Swamp.
It is too early to say if any of these grant applications will be successful, but it is exciting that the Federal Government is taking both bandicoot conservation (SBBs were specifically named as a priority species) and acknowledging the importance of predator proof fencing.
For many years, the Biosphere Foundation has been concerned with the presence of so many foxes and feral or unrestrained domestic cats in the Biosphere Reserve.  The impact of these introduced predators on native wildlife is nothing short of catastrophic.  Baiting is one tried and tested strategy but faces the dual constraints of public concerns, particularly concerning domestic dogs, and the need for it to be on-going.  If the baiting stops, the removed foxes will soon be replaced.
Fencing avoids these concerns, but scale becomes a concern; we can't fence the whole Biosphere!  The answer is that both strategies need to be applied.  Fenced areas ensure species survive and thrive while the predators outside the fence are controlled.  Modern fence designs have mechanisms to allow native mammals to leave, which is particularly important to stop macropod numbers expanding unsustainably inside the fenced area.  Predators, however, are still kept out, typically through a "floppy top".
While we hope the local applications are successful, even if they are not, it certainly won't be the end of the idea of fenced bandicoot safe havens in the Biosphere Reserve.