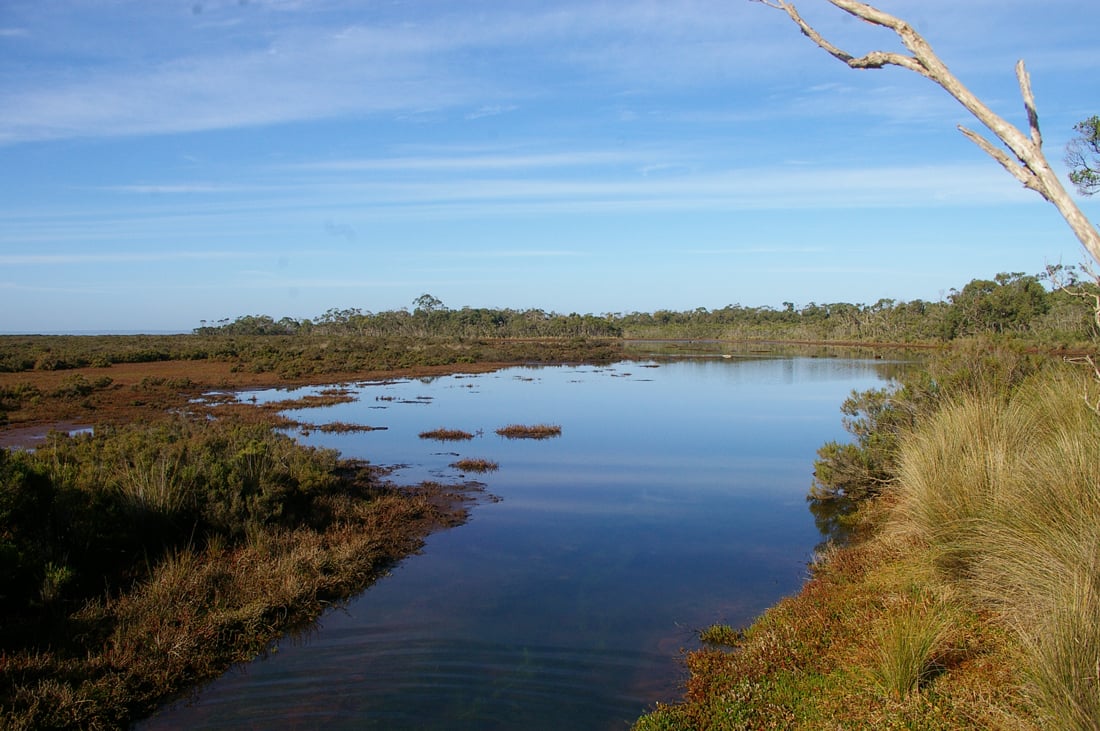 Connector Newsletter Issue 29
Safe Hands in the Next Generation
April 13, 2021
There are days in this job when it just sings. Let me explain.
We all know that Western Port is a pretty special place, mudflats and mangroves, seagrass beds and salt-marsh.  But it's not just us that think that; thousands and thousands of others do too.  Shorebirds such as stints, godwits, curlews, tattlers – they all choose, of all the places in the world, to spend all summer here in Western Port.  In vast (but sadly declining) flocks, more than 30 species of these birds migrate annually between feeding grounds here and breeding grounds in Siberia and Alaska.
We're pretty keen on them continuing these millions of years of annual migrations.  And that's going to depend on the quality of the environments where they spend their time.  I derive great hope that the environment is in good hands when I see what is happening in schools in the Biosphere.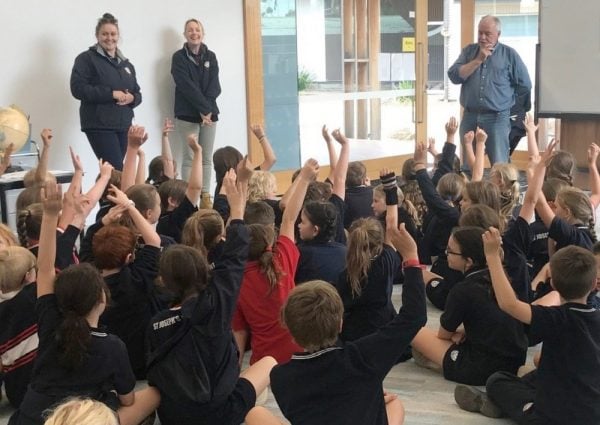 Project Officer Stephen Brend and I visited St Josephs Primary School in Crib Point in early March to talk about the Biosphere and the birds.  We left almost moist-eyed with respect for the charming ways of the students and the thoughtful learning programs the teachers have created in the school.  The children were informed and respectful, they were innocent, curious and enthusiastic – they were everything you would like to see in the next generation into whose hands care for the environment will fall.  They were extremely impressive.
They were discussing the bird species of the area, they were learning about their habitat needs and they were carrying out activities to improve the local environment.  A group of students, the Mangrove Warriors (who had worked with Dr Tim Ealey – aka Dr Mangrove), had painted, highly accurate in their colouring, a number of these species for inclusion in an art exhibition at a public gallery in Mornington.  After some group discussion about birds and migration and a trip outside to see what species we could find, the students came inside to their scientific drawings, yet another means to learn about the species with which we share this special place.
As I said, the next generation is in a sound position to make a better fist of environmental care and protection than our generation.  The least we can do is offer every support we can to help them.  St Joeys is doing a sterling job in showing how to do this.
Greg Hunt, Executive Officer, Western Port Biosphere Foundation