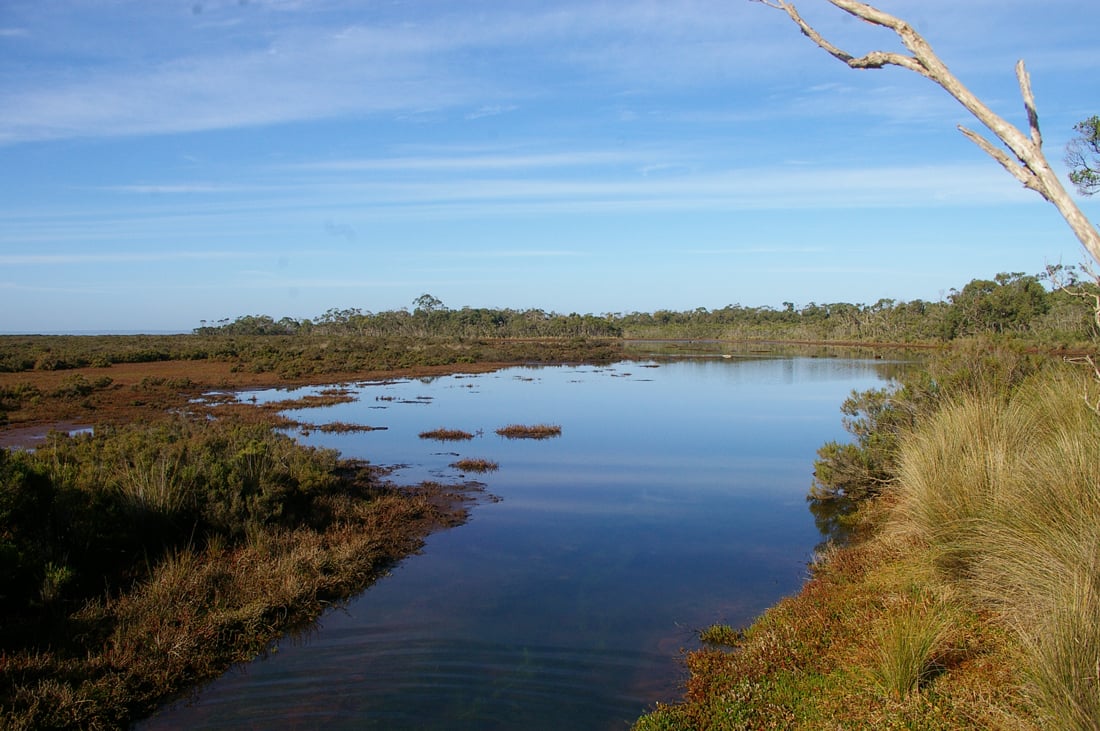 Connector Newsletter Issue 28
Protecting Western Port RAMSAR Values Project
February 3, 2021
On any given Saturday in summer, there may be over 2,000 recreational boats out on Western Port and most of them will be fishing.
King George whiting are a prime target.  The catch limit for the species is 20 (over 27 cm).  Even if each of those boats only carried one angler and they only caught half their catch limit, given that this can happen day after day, it is easy to see the pressure on the resource.
The Biosphere Foundation's Ramsar project is working with the recreational fishing community to try to ensure the best outcomes for both the environment and people.  We have been out with Charter Fishing operators, to hear their perspectives and spoken with fishers and boat owners.  One of the surprising findings is the variety of feelings about, essentially, everything!  From catch limits to the use of berley, from anchor types to how to handle and release fish, there is a huge spectrum of opinion.  A few consistent themes have emerged, however.
The popularity of the sport means everyone recognises some level of control is essential.  Left unchecked, there is a real risk that the resource will be over-harvested.  Secondly, the correct disposal of spent line, bait bags and other waste is far, far better now than it used to be.  In other words, the message about littering has well and truly been taken on board (pun intended).  Thirdly, Fisheries Officers are only infrequently seen (that's not a criticism just a comment) meaning that people need to do the right thing out of a belief it's the right thing to do rather than fear of being caught.  This links back to both catch limits and littering.  Good behaviour can become the norm.  Finally, there is a genuine love for and interest in Western Port.  This may not extend to being told to catch less fish but does show in interest in sea grass meadows, fish life cycles etc.
All of this gives the Biosphere Foundation plenty to think about, and a pretty big challenge; finding the right messages for the right group, but also to bring everyone along.  For the whiting it doesn't matter if they are landed on an 8m long, 250Hp hard-top or onto a sea kayak.
In the coming months, we will continue to engage with the fishing community and angling clubs, and will produce an educational video and brochure.  We are also holding an interactive workshop to debate some of the issues which have arisen – save the date, 4th of March.
---
4 March 2021 – Save the Date
Our next community forum, Recreational Fishing & The Protection of the Ramsar Values of Western Port, will be held on the morning of Thursday 4 March at the Warneet Motor Yacht Club/Community Hall.
The aim of the meeting is to hear from the fishing community particularly about their ideas for solutions to identified problems.
If you would like to attend, please send an email to [email protected]