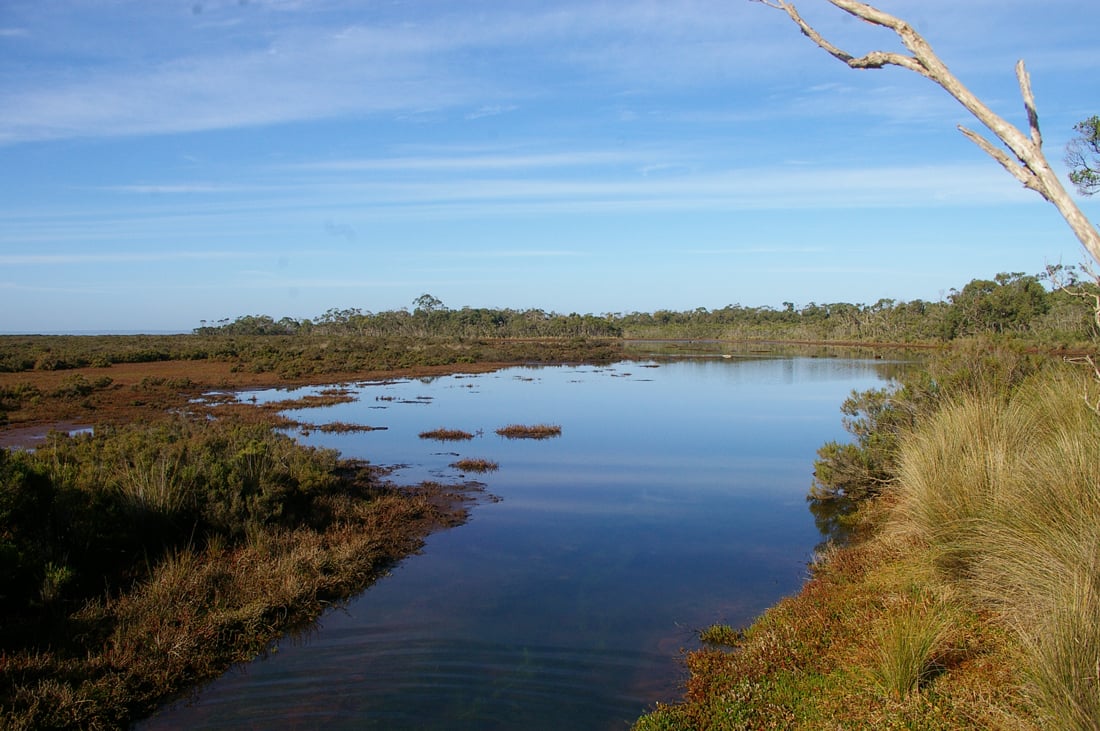 Connector Newsletter Issue 37
Surf Safe Noosa hits the Festival of Surfing!
April 11, 2023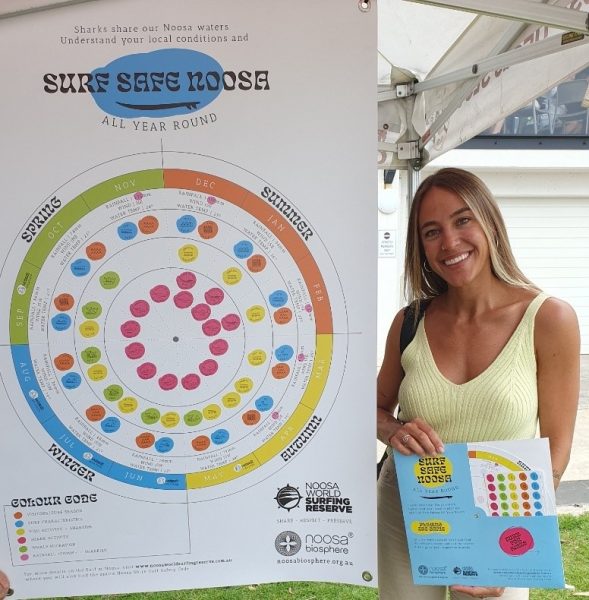 By Sharon Wright: Executive Co-ordinator
Our Noosa Biosphere friends, launched their Surf Safe Noosa seasonal calendar game wheel at the Noosa Festival of Surfing this month. This public education campaign is the culmination of nearly two years of planning development to implement the recommendations of the NBRF Marine Species Protection Symposium held in 2021.  
The Surf Safe Noosa campaign is a collaboration with Noosa World Surfing Reserve, Department of Agriculture and Fisheries Shark Control Program, Noosa Council, Tourism Noosa, Surfrider Sunshine Coast and Noosa Heads Surf Life Saving Club.  
NBRF held a series of community workshops in August last year, facilitated by renowned shark expert Dr Andrew Chin of James Cook University.  
The seasonal calendar highlights the local surf conditions including water temp, wind direction, swell, best breaks, whale migration and fish breeding seasons. The key messages help locals and visitors to understand local conditions and stay safe in the water.
Surf Safe Noosa All Year Round is designed to complement the Noosa World Surfing Reserve's mission to Share, Respect and Preserve our special place and to encourage surfers to follow the Noosa Shire Surf Safety Code. For more information about the code, head to www.noosaworldsurfingreserve.com.au. 
NBRF also launched a schools outreach program with local surfing legend Kurt Barrow, leader of the Sunshine Beach State High School Surfing Excellence Program. The kids really enjoyed lining up the stickers on to the spinning game wheel and asked lots of great questions about how to safe in the water. Looks like its working?
You can download a copy of the Surf Safe Noosa Seasonal Calendar here or grab a copy at the Hastings St Visitor Information Centre if you're in town! 
For more information on the Surf Safe Noosa campaign, check out their website: Surf Safe Noosa – Noosa Biosphere Reserve Foundation | Noosa, Qld