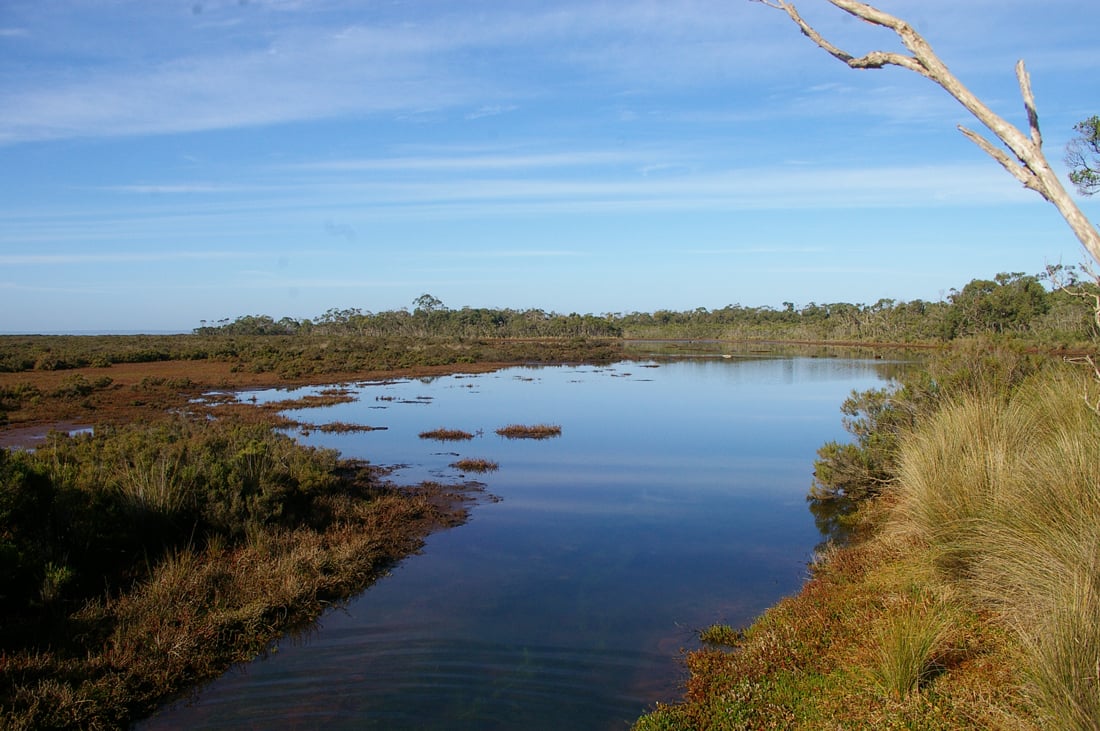 Connector Newsletter Issue 37
CEO Report
April 11, 2023
By Mel Barker, Biosphere Foundation CEO
Much has been happening within the Biosphere Reserve the past few months.  The team continues to work hard with our partners to deliver some great projects on ground.  This newsletter contains an update from Glenn on our expanding blue carbon project (mangroves, saltmarsh and seagrass), Lance provides an update on our Rewilding pilot, Lucy on our Term 1 schools programme and Stephen on our bandicoot project.
As I've mentioned previously, we are working with an alliance of groups to drive the development of a Strategic Framework for Western Port.  It's an internationally significant wetland and it currently doesn't have an overarching plan.  It's been great to see the support coming from all quarters – the sustainability of the Bay is in all of our interests.  If you haven't already, I encourage you to find out more and pledge your support at actforwesternportbay.au.  Given the recent announcements for a Victorian Renewable Energy Terminal for wind farm components at Hastings, as well as a hydrogen export facility, the need for an overarching framework for Western Port has never been more pressing.
We are also participating in the Public Hearings for the Bass Coast Distinctive Areas Landscape Program.  A significant proportion of the Bass Coast is within the UNESCO Biosphere Reserve. The focus for our presentation at the Hearings is the area known as the Western Port Woodlands.  This area highlights the issue facing all Biosphere Reserves around the world – how to balance conservation and development?  The Woodlands area is home to nationally significant flora and fauna, as well as a number of sand quarries.  It is critical that a wildlife corridor is prioritised and established through this area to protect nature – whilst also ensuring that the sand quarries are meeting best practice standards from both an environmental and community engagement perspective.
I enjoyed participating in a recent Regenerative Tourism workshop hosted by Destination Phillip Island out on Millowl (Phillip Island).  It was interesting to hear ideas from a range of stakeholders about ways we can give back more than we take and leave places better than we found them.  The Foundation team has also been out and about at a range of festivals and events, including Womin Djeka in Balnarring, Intrepid Landcare and Harewood Heritage Day in Cardinia Shire.  I recently had the opportunity to get muddy planting mangrove seeds in Western Port with Mornington Peninsula Shire, OzFish and Melbourne Water.  I heard recently that it's looking like the planting has had an 80% success rate which is an excellent outcome.  Mangroves are a very effective carbon sink, so it's great to see local climate solutions like this happening around the Biosphere Reserve that also provide a range of complementary benefits like coastal protection and fishery habitats.