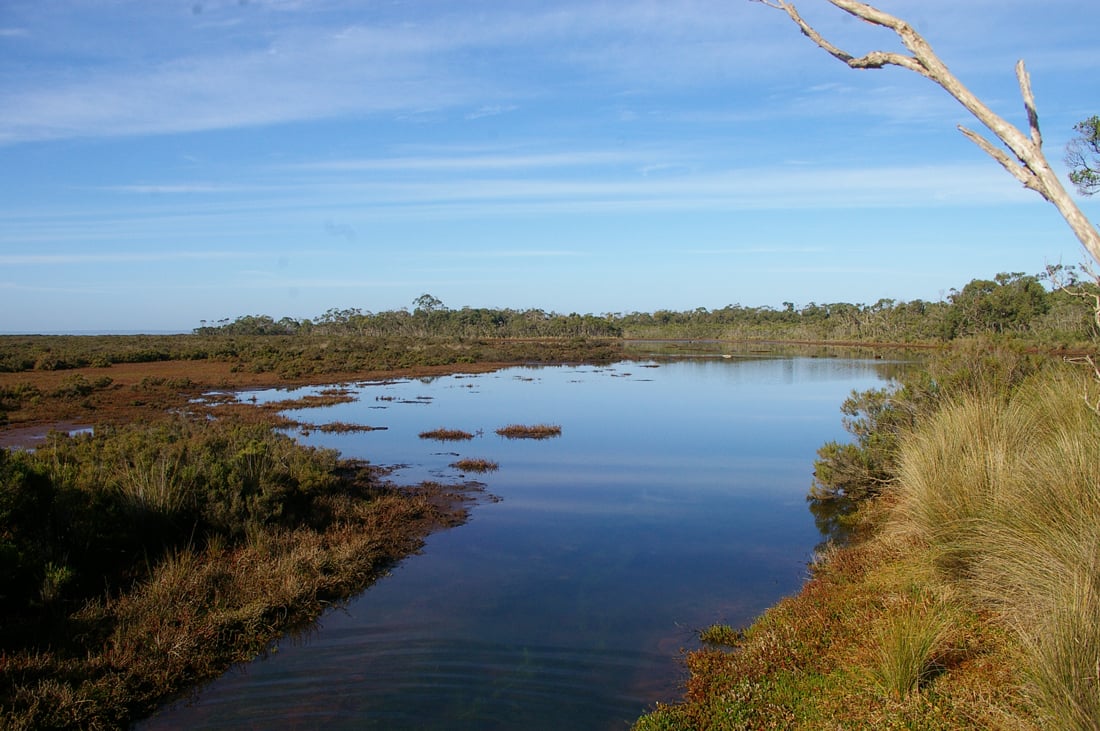 Connector Newsletter Issue 36
New SeedBank initiative for Cardinia Environment Coalition
January 27, 2023
By Lindsay McNaught, President CEC
Cardinia Environment Coalition wishes to publicly acknowledge and thank the Andrews Foundation for funding Stage One of the SeedBank to be established within our indigenous plant nursery at Deep Creek Reserve, Pakenham. This development will take us one step closer to Deep Creek becoming the environmental hub which has been envisaged throughout the planning stages. 
The SeedBank is supported by Bunurong Land Council and Cardinia Shire Council, each of whom has particular interest in future access to supplies of seed. Some planting has already taken place, and much more is planned to create "seed orchards" which permit simple and sustainable harvesting of seed. 
Other CEC activity is starting to resemble what it was pre-Covid. Bookings recently opened for 2023 for school groups to visit Deep Creek to attend classes run by Ecolinc and PrimeSci. The entire year is almost fully booked already but interested primary schools can visit the Ecolinc website to check availability. This high level of interest encourages CEC and others involved in provision of environmental education to plan for availability on an additional day each week. 
Funding for management of Public Land remains very tight. As other groups involved with this will know, grant opportunities are fewer.  We wonder what the consequences of this overall reduction in funding will be for the biodiversity of our Catchment. On a positive note, a report on Bandicoot Corner just completed by ecologist Yasmin Kelsall found that the vision of a 2009 report on the same site has largely been met. The colony of southern brown bandicoots is thriving. There are warnings within the report about the need for monitoring and control of pest animals and also for weed control. Many weeds listed in the 2009 report have been totally or partially eliminated but there are other weed species needing attention.   
CEC Nursery has gathered strength with the reopening of the world since Covid. Volunteers are again happy and able to attend, and they have played a significant role in the propagation of many thousands of grasses, shrubs and trees ready for delivery in 2023.  All plants have their provenance recorded and we encourage orders to be placed as early as possible to assist us and to give the maximum options on species selection. 
We are always looking for volunteers to help. This might be within the nursery or to be involved in planting on Public Land. CEC also wishes to increase opportunities for Citizen Science activities and monitoring. In particular at the moment, we wish to make the SeedBank as good as it can be from the initial planning stages. A working Committee will be formed early in the New Year.  Representation will include members from CEC, Bunurong and Cardinia Council. We would also love to hear from anyone who has knowledge and interest in this field and might potentially be able to contribute to the planning involved. 
Please send enquiries to [email protected]