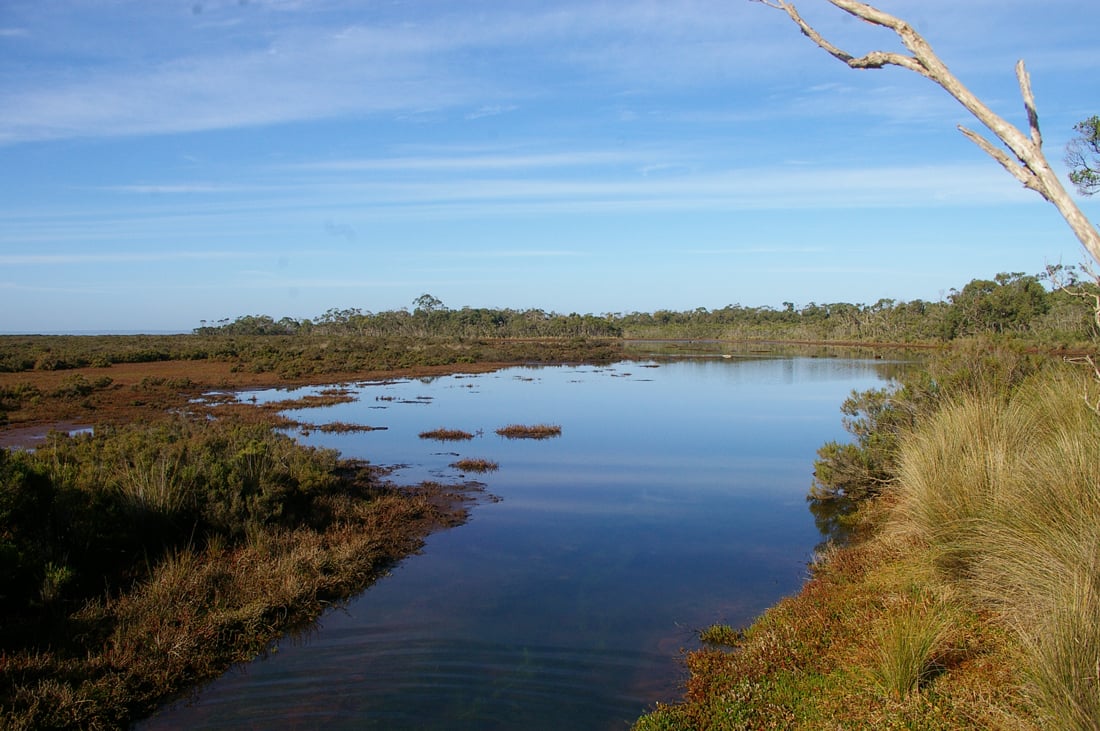 Connector Newsletter Issue 33
Get involved with dolphin research as part of the Western Port Project
March 31, 2022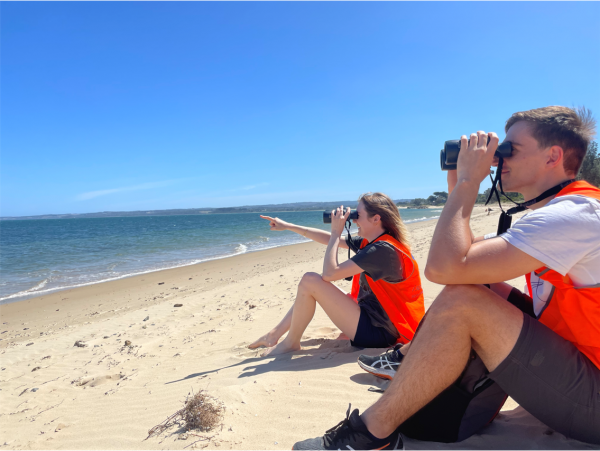 By Pippa Salmon, Dolphin Research Institute
"Hang on, I see one!"
I scramble for my binoculars, adjusting the focus and scanning the horizon.
"Right there! Just to your left a little…"
And… got it! Two dolphins, flipping gracefully through the water. As they disappear into the waves, I look around. The ocean is shimmering; reflecting the subtle pinks and tangerine that appear as the day comes to a close. Magic.
As an intern at the Dolphin Research Institute (DRI) in Hastings, I've been spending a lot of time watching the water as part of our new Western Port Research Project.
DRI director Jeff Weir thinks there are around 20 resident dolphins inhabiting the Western Port. Until now, they have been largely unstudied.
"We want to better understand these bottlenose dolphins – where they're spending their time, as well as their interactions with other beings. This way we have the knowledge to protect them," Jeff said.
However, getting this information requires an immense amount of sitting and surveying (not to mention concentration!). It's tricky for a small organisation to get all the data we need on our own, which is why we want your help!
The Western Port Study is looking for citizen scientists to record their dolphin sightings.
"We are particularly looking for people who are willing to sit on the beach for half or one-hour blocks and put all their attention into surveying. That way we can accurately record the times when there are no dolphins in the bay, as well as when they are around," Jeff said.
Alternatively, if you are on the beach and happen to see a dolphin, fill in the PodWatch survey on the DRI's website.
If you are interested in helping with surveying for the Western Port Project, we would love to hear from you! Get in contact with Jeff via email, [email protected]
Happy surveying!