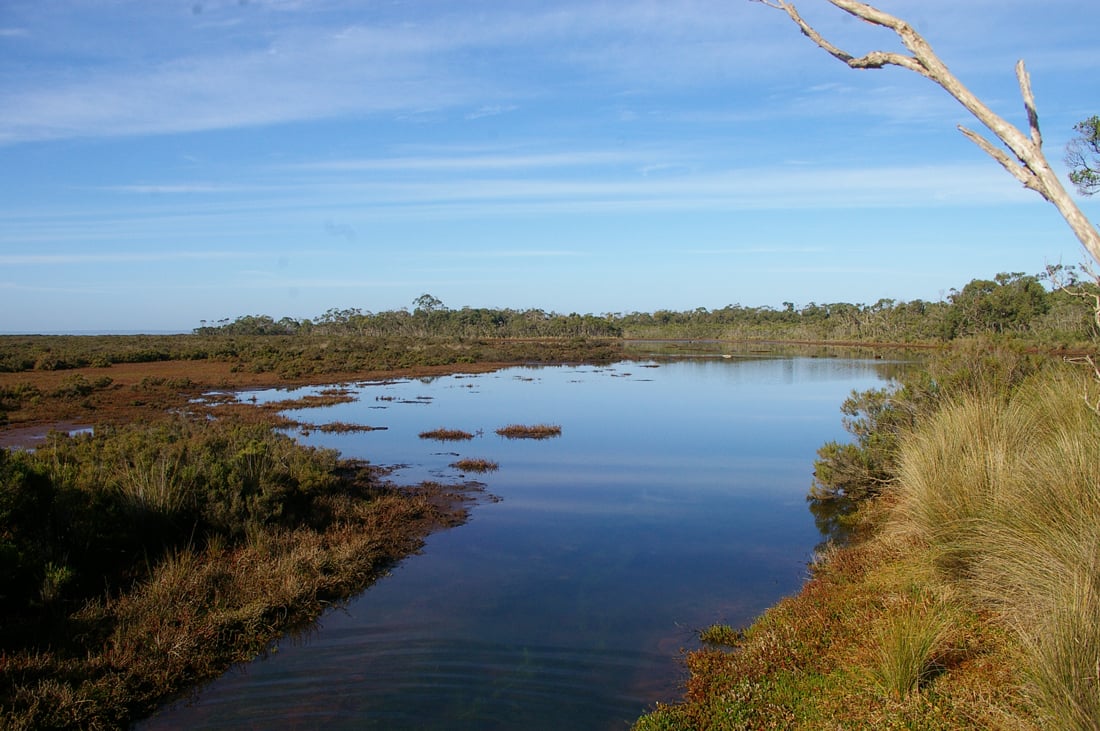 Connector Newsletter Issue 32
From the Chair
January 13, 2022
Jo McCoy, WPB Foundation Chair
Welcome to the Summer 2022 Connector newsletter. It's now more than six weeks since our virtual AGM. In that time we have moved from the cautious optimism of a 'COVID normal' summer to having to adjust to the Omicron variant and all that it entails. Enough said – but we will aim to retain our optimistic outlook. Thank you to all the members and guests who logged on to the AGM. It was great to see so many people participating and demonstrates the value of a keynote speaker who can attract an audience from far and wide. I suspect we will look at a hybrid model in future to enable participation from outside our normal catchment. For anyone interested in Blue Carbon who has not yet had an opportunity to view Professor Peter Macreadie's fascinating and informative presentation, please visit our website. I take the opportunity here, as I did on the night, to thank the Foundation's directors, staff and volunteers for their willingness to keep on persevering and achieving throughout another challenging year. You can read the 2020-21 Annual Report and Financial Report on our website.
Many of you I'm sure will be thinking about how your voting choices in the upcoming Federal Election will impact you and your family's lives in the decades to come. It seems that politicians of all stripes are finally aware that their policies need to look beyond the next election cycle and that the issues of climate change and long-term sustainability are important to the mainstream.
While the Climate Change Conference in Glasgow (COP26) is behind us, the focus on ambitious targets is unlikely to recede. The media generated by COP 26 means that the Convention on Biological Diversity COP 15, rescheduled for next May, may also get some airtime. For an informative summary on how climate and biodiversity are inextricably linked and the difficulties associated with the promotion of nature based solutions (NbS), please refer to the recent blog on the International Institute for Sustainable Development's website.
Returning to issues closer to home, and then looping back to the UN and the Sustainable Development theme, I was very pleased to see the recent release of the State of the Marine and Coastal Environment 2021 Report from the Victorian Commissioner for Environmental Sustainability, Dr Gillian Sparkes AM. The Report, which can be accessed via an interactive website contains several case studies including some that are specifically relevant to the waters within the Biosphere. It supports the United Nations Decade of
Ocean Science for Sustainable Development.
As we move into 2022, directors will be focused on revitalising our Strategic Plan, revisiting our values and working hard to ensure that the Foundation's direction is clear and governance processes are continually enhanced. Our staff, led by CEO Mel Barker will be forging ahead with various exciting initiatives about which you'll be able to read in coming issues of Connector.
Please write to me at [email protected] if you have any comments or suggestions for future issues or updates that you would like to see included on the website and/or addressed in future editions of Connector.