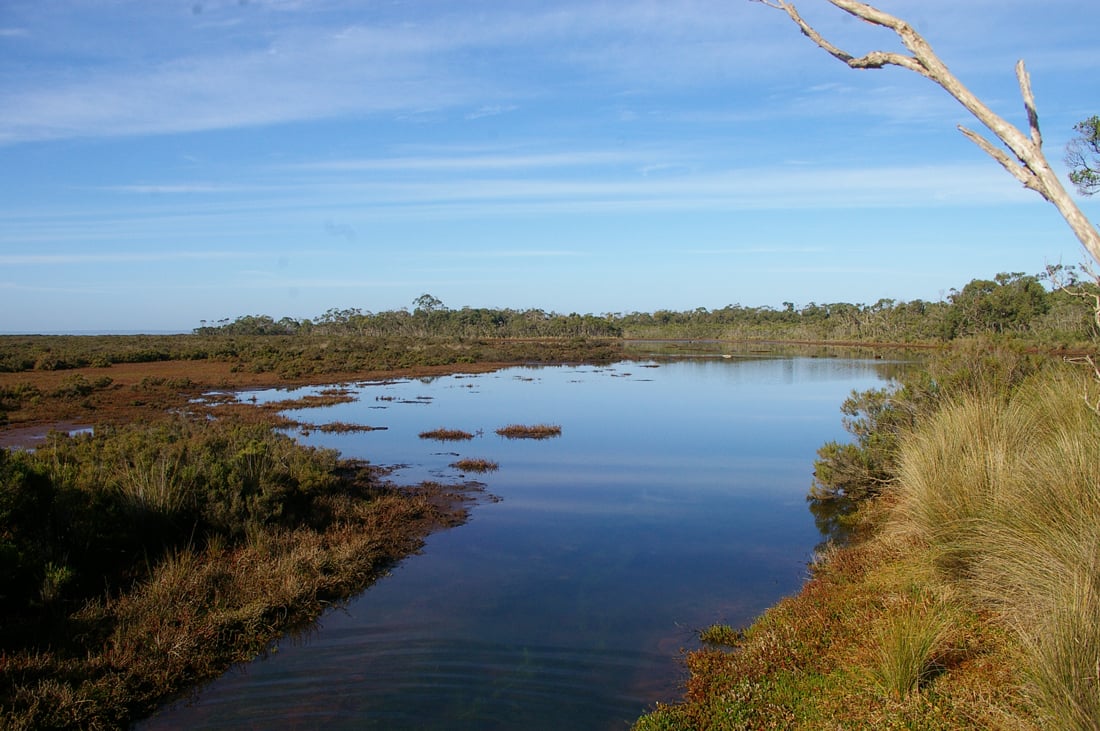 Connector Newsletter Issue 31
Introducing Spartina (and myself)
October 4, 2021
Katerina Palthe, WPB Foundation Intern

Sporobolus anglicus (Photo: Fred Weinmann)
https://nas.er.usgs.gov/queries/FactSheet.aspx?SpeciesID=1126)
I have been lucky enough to join the Western Port Biosphere Foundation as an Intern during the latter half of this year. Currently, I am completing a Master of Agricultural Science, but I have a background studying geography, development, and environmental politics. Living on the Mornington Peninsula, I've always appreciated the natural beauty of Western Port – in fact – most weekends you'll find me surfing around the Western Port entrance!
My favourite part of this professional experience has been working with the Foundation's Team and learning about the people and processes that contribute to enhancing the Biosphere. I've had the opportunity to research meaningful issues, attend meetings and seminars as well as correspond with a variety of professionals. Recently, I was tasked with researching the progress of Spartina eradication, which has not yet been discussed in a Connector newsletter before!
Spartina – technically "sporobolus anglicus," and also called "common cordgrass" – is a weed that invades the Western Port intertidal zone. The pest rapidly colonizes mudflats that facilitate fish breeding, native plant growth, and provide food for migratory birds, disrupting the natural ecosystem. In response to the worsening threat of Spartina in the Western Port environment, Melbourne Water developed a program aiming to completely eradicate it with the help of Parks Victoria and the Port Phillip and Western Port Catchment Management Authority (PPWCMA). Being in year 6 of the 10-year management plan, I corresponded with Adrian Vinnell (Melbourne Water) and Andrew Morrison (PPWCMA) to discuss their thoughts on its progress.
The focus of their management plan so far has been the Inlets Management Area and Bass Estuary. Through aerial spraying, the extent of Spartina infestation has significantly reduced, associated with an increase in saltmarsh and mangrove quantity. Whilst aerial spraying has been successful, they are now shifting their focus towards ground-based detection and monitoring, possibly through drones and canine detection.
Unfortunately, the threat of Spartina will endure for many years to come. Infestations are difficult to locate as re-establishment can occur on private property and be re-introduced to areas where Spartina was previously eradicated. The very nature of Spartina growth – being horizontally under soil – makes the task of eradication quite a challenge. Nevertheless, there is hope that with increased awareness and education, community efforts could contribute to monitoring. Therefore, we all have an opportunity to prevent infestation and ultimately protect the wildlife of our beautiful Western Port Biosphere.
The Western Port Biosphere Foundation would like to hear from you on your experiences with this weed and any advice or ideas on how we can continue to manage its invasion. Please make contact through our website at https://www.biosphere.org.au/contact/.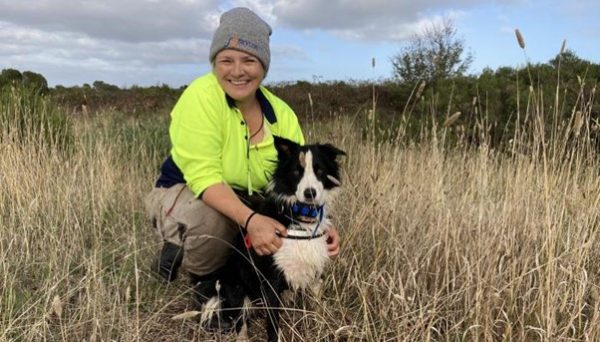 Detector dogs can be trained to sniff out spartina! (Photo: Melbourne Water)
https://www.melbournewater.com.au/water-data-and-education/news/wonder-dog-recruit-sniffing-out-wild-weeds)
The distribution of Spartina in Western Port (Image: Melbourne Water)