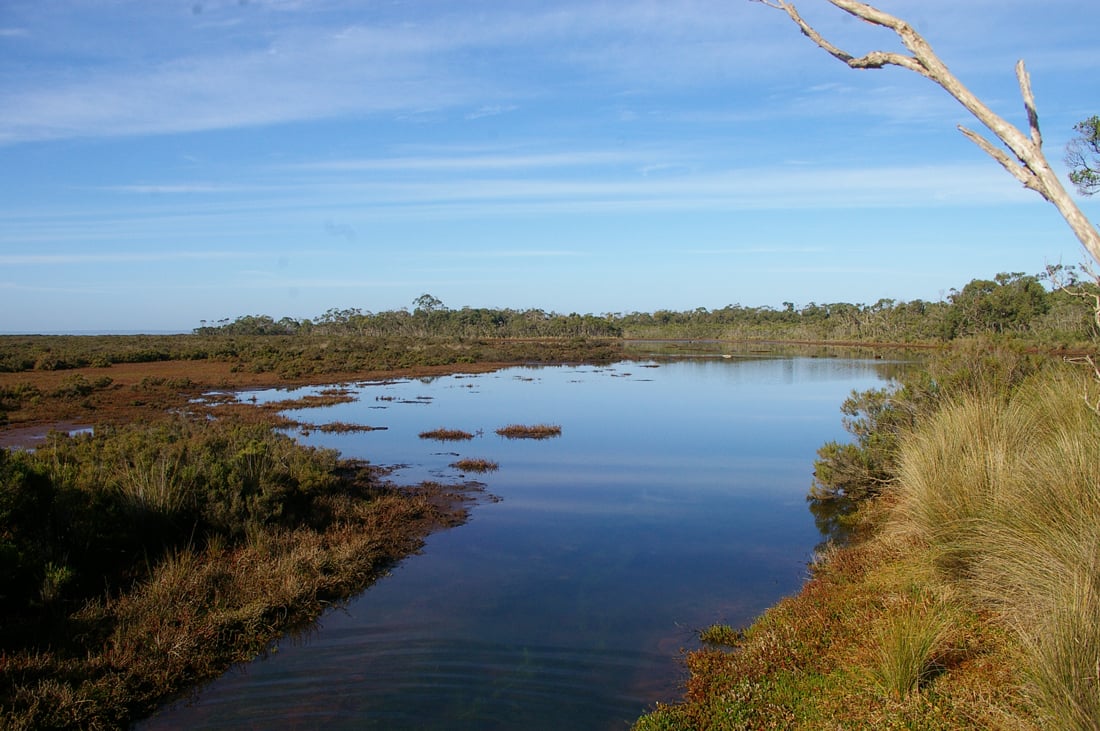 Connector Newsletter Issue 31
Indigenous Vegetables
October 4, 2021
Colette Day, WPB Foundation Director and Chair of the Foundation's Science and Education Committee
Indigenous vegetables are making a popular resurgence to our diets and rightly so.  They are easy to grow and maintain being perfectly adapted to our environment, nutritious and add a new and interesting dimension to our settler diets.  Amazing to have to say this after over 200 years of European settlement in Australia!  Two particularly useful plants are indigenous to our Biosphere and are part of the Sustainable Indigenous Garden at the Down's Estate Community Farm.
Warrigal Greens – Tetragonia tetragoniodes
is a leafy green vegetable that grows in sunny to shady spots in most parts of Australia.  Fertile, moist soils are best for good leaf product, but these hardy plants adapt to hot, dry, and sandy soils and show resistance to salty spray.  In our Biosphere, these plants may die back during Winter but will revive in the Spring and can be treated as an annual.  They are well suited to pots in smaller gardens.  The leaves can be picked off and used as you might spinach, and it is best to blanch and rinse the leaves as there may be a build up of oxalates if eaten frequently.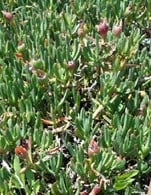 Karkalla or Pigface; Carpobrotus glaucescent
is a coastal succulent so tolerates both drought and salt and is somewhat frost-resistant.  It prefers full sun but will grow comfortably in part-shade.  Choose a well-drained soil, from clay loam to sandy, and water occasionally during the hottest summer months if you want the leaves to keep their rich colour.  The juicy leaves can be eaten raw or stir fried.  They also can make a crunchy green pickle which is a great accompaniment with cheese and crackers or on a BBQ steak!
Check with your municipal nursery for seedlings of these two great indigenous vegetables.  Once established these plants can provide cheap, nutritious, easy additions to your everyday meals.
Stir fry Karkalla and Blanched Warrigal greens