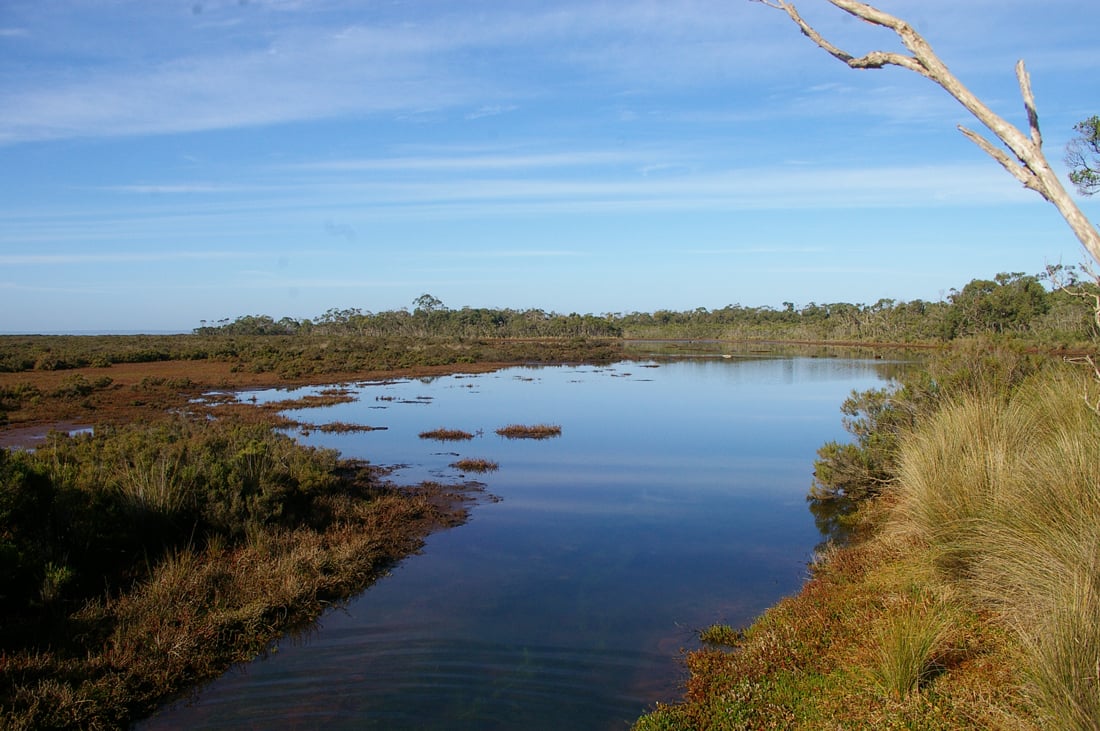 Connector Newsletter Issue 31
In The Spotlight
October 4, 2021
Glenn Brooks-MacMillan
Recently-appointed Program Manager, WPB Foundation
What makes Glenn tick?
Dusty, Dusty, Dusty! Sorry, I am a diehard tiger fan. And boy what a blast the last four years have been for me and my family. I enjoy going to the footy with my three daughters and spending time with friends reminiscing the good old days. I am also a grass roots landcarer with several covenanted properties to maintain and protect. I enjoy working with the community to enhance our environment and to see small projects grow big.
Tell us a bit about your professional background
I started my professional days in the 90s at BHP in Hastings as an Electrical Engineer. I was very fortunate to work on some quite large projects and very quickly appreciated the environmental impacts of making steel. I enjoyed working with the company to find new and innovative ways to operate more sustainably and proud of being part of orchestrating their first site energy/environmental management plan.
From there, I took further studies in Engineering Maintenance Management and Natural Resource Management to help complement the many opportunities such large industries have in operating more sustainably. I had a passion for new emerging technologies, so I started my own company to explore a range of sustainable solutions for a variety of different companies throughout Victoria.
One particular interest was working in the agricultural industry of which further studies in Conservation Land Management has enabled me to find my feet in empowering sustainable land management practices across many different sectors.
From being a volunteer minute-taker at my local Landcare Group, to now enjoying several Landcare Facilitator roles throughout Victoria and delivering large NRM projects, I am very proud of being able to turn a passion into a career.
What led you to join the Biosphere Foundation?
I was born and grew up in Frankston in the 70s & 80s and moved to Berwick to start my family with my wife Kelly and have always lived in the Dandenong Ranges. I travelled to Hastings for 20 years for work and still enjoy meeting family and friends on the Peninsula. My first introduction to the Biosphere was through my local landcare group. I am part of a passionate group of people helping to protect and enhance the Cardinia Creek which starts at the head waters of the Cardinia Reservoir and ends at Western Port. My local Casey Council rep let me know about a large project that the Biosphere Foundation was undertaking, Growing Connections, and before I knew it our volunteers were inundated with resources to help complement their work upstream of the bay. Over several years I became more aware of the great work the Foundation was doing and when I heard Greg Hunt had taken on the EO role, my previous work with him on Agricultural Greenhouse Gas Emissions Reduction Program attracted me to apply to some vacancies. With a background of working within Landcare Networks across Victoria for many years I was particularly interested in gaining experience in how an organisation like the Foundation worked collaboratively across many different Landcare Networks, user groups of the bay, Councils, Government Land Managers, private landowners and industries with conflicting objectives and priorities.
What would you like to achieve as Program Manager of the Biosphere Foundation?
I am very interested in spending time working with a passionate Board of like-minded people all wanting to make a difference. I am looking forward to working as a team to help uphold the UNESCO and RAMSAR programs that in principle I see is about show casing how society can function sustainably while living in and protecting a hot spot of high biodiversity environmentally.
I see the Biosphere Foundation can help collaborate, educate, and support existing programs and initiatives across the Peninsula and Western Port. In addition, I would like to explore new and innovative programs to further build resilience and capacity in our community to best adapt and mitigate the risk of climate change.