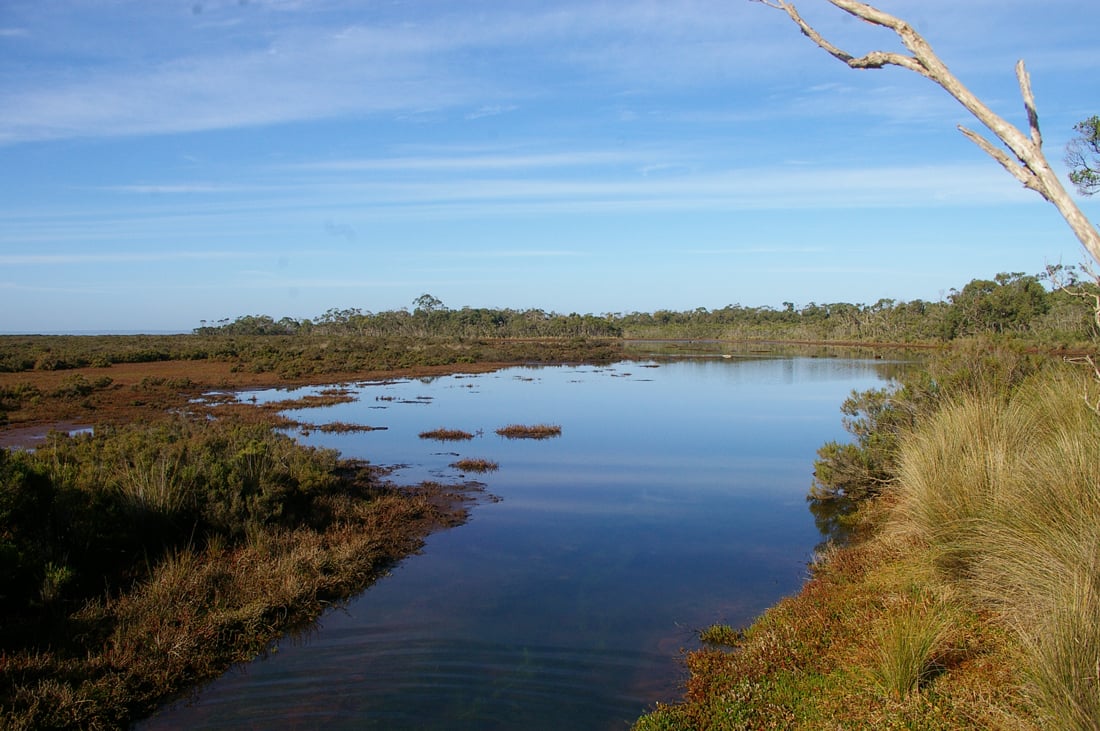 Connector Newsletter Issue 28
IN THE SPOTLIGHT: Geoff Brooks
February 3, 2021
Biosphere Foundation Board Member
What makes Geoff tick, or perhaps in your case what floats your boat? 
Despite deriving an income from behind the keyboard, I find my real joys in outdoor life.  I am an enthusiastic recreational kayaker of modest skills and like to add to its risks by taking a camera and lenses out on the bays to indulge in photography, something I have done since I had my first darkroom as a primary school student.  I'm interested in anything to do with science and technology – from digital imagery to astronomy.  Winning a copywriting competition a few years ago scored me an 8-inch reflector telescope with motor drive, which I should use more after failing at my first crack at astrophotography.  I had ambitions to be an astronomer as a child, but landed in PR.  As John Lennon said: "Life is what happens while you're busy making other plans."  A keen traveller, I thoroughly enjoy wildlife and landscape photography.  In the heady days when we could travel anywhere, I most recently visited Canada and Alaska, where I literally had a field day among the bears, seals, orcas and birdlife.  I should also note that I'm a fanatical remote supporter of Liverpool FC and never miss a game on TV.
Tell us a bit about your professional background: 
My professional background has been quite eclectic, although always following the central theme of stakeholder relation and corporate communications.  After graduating from the University of Queensland, I joined Brisbane's The Courier-Mail as a journalist, spending a bit of time covering the often-bewildering gyrations of the Joh Bjelke-Petersen government.  I also spent a short time on The Sunday Sun before joining Ford Australia's public affairs office.  Later, I headed PR and communications for Jetset Travel before establishing my own communications and marketing consultancy, where I worked with some great international brands.  I was always an early adopter of technology and evolved through the early days of the internet, desktop publishing and digital imaging.  After 12 years in the business, I moved into superannuation, where I grew my knowledge of finance, investment and governance.  I became quite interested in the latter, which prompted me to complete the Australian Institute of Company Directors GAICD qualification.
What led you to join the Biosphere Foundation? 
I've always had a great love of nature and animal welfare.  I undertook some pro-bono work on some great projects for the World Wildlife Fund (WWF) in the 1990s, including the campaign to establish the Southern Ocean Sanctuary for Whales, promote the fund's global Sustainable Fisheries program and facilitate a commercial association between WWF and Ansett Airlines to raise money for Taskforce Tiger, an effort to save the Indian tiger population.  Sometimes, global issues like climate change and ecosystem restoration seem just too big to tackle or make a significant contribution to, but I believe the difference will ultimately be defined as the sum of collective effort put in locally.  Bringing my experience, business skills and entrepreneurial outlook to the Biosphere Foundation board seemed like a very practical way of contributing to both the local and the wider global effort.
What would you like to achieve through your involvement in the Biosphere Foundation? 
As for any organisation in which you get involved, I believe your contribution should ensure it is better than when you joined it – now and into the future.  Participants in the not-for-profit sector will face enormous challenges for attention and funding after COVID, so we need to ensure that our community clearly understands what is our purpose, the outcomes we deliver for everyone living and doing business within the Biosphere and by what metrics we measure our success.  These will be the pillars upon which the Western Port Biosphere Foundation builds its own success and sustainability, while ensuring the lifestyle for residents and visitors to the five council shires that fringe its boundaries is enhanced by living in harmony with the natural environment.  Recognintion by UNESCO's Biosphere Reserves Program underscores how fortunate we are to live in such a unique part of the world.