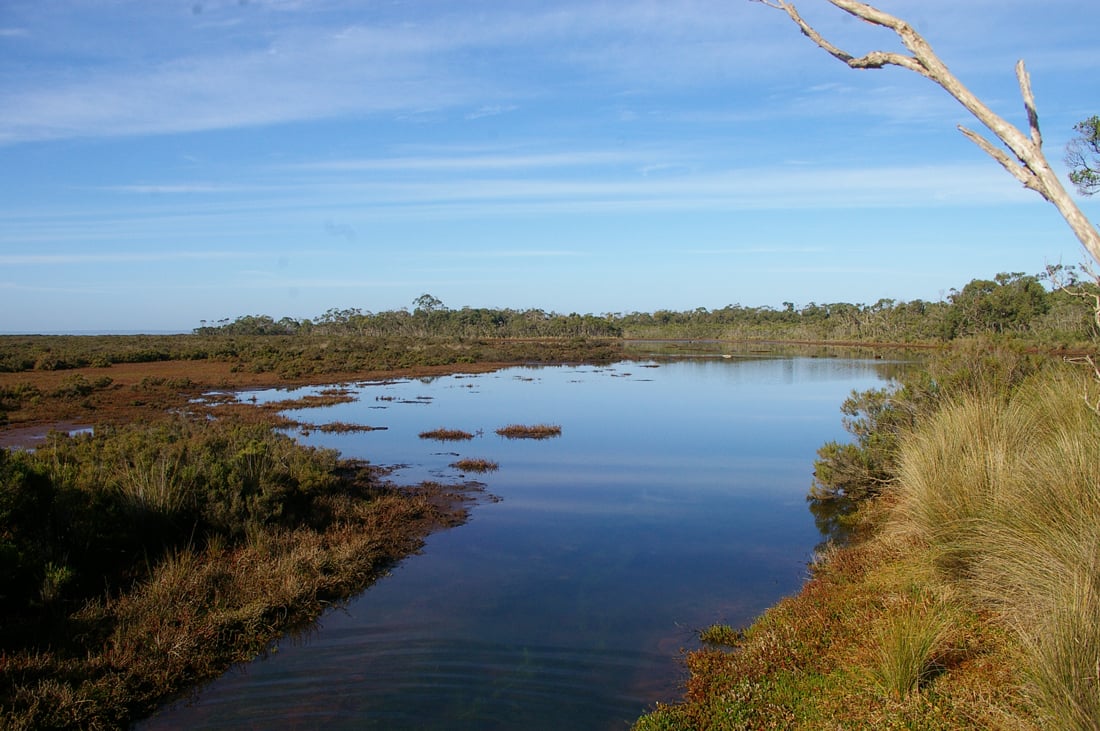 Connector Newsletter Issue 27
From the Chair: Jo McCoy
October 12, 2020

Welcome to our Connector newsletter. I hope you'll find it full of interesting articles that will distract you from any stresses associated with our continuing COVID lockdown which is sadly dragging on far longer than we all hoped or expected. At least Spring is here.
Two Biosphere Directors, Rod Anderson and John Ginivan retired at our September Board meeting. Rod oversaw the Board's governance review in 2013 which led to changes in our constitution and was instrumental in the introduction of skills-based directors. This alone leaves an ongoing legacy for our operations. While John was with us for a shorter period, he also made significant contributions to our planning and procedures. I thank them both for their service to the Biosphere and look forward to their ongoing involvement from a slightly more distant vantage point.
The September meeting also saw the appointment of four new directors who have joined the Board following the recent Expression of Interest process.  Dr Philip Bachelor, Geoff Brooks, Isabelle Higgins and Karen Hook bring skills, experience and enthusiasm which will help drive the Biosphere to some great outcomes in the years ahead.  Of note are their collective skills in governance, communication and community engagement which will help to revitalise our committees and operations.  Thank you to the Selection Panel of Peter Woodgate, Gillian Sparkes and Nicola Ward for their assistance and advice throughout the process.
We intend to highlight all our new directors in coming editions of Connector, but you can go straight to the Biosphere website to read about them now.
Many of you will be aware that under the Biosphere's constitution, the Annual General Meeting (AGM) needs to be held within five months of the end of the financial year. Our AGM had been planned for the evening of Thursday 12 November, but the Board has decided to apply the two-month extension allowed by ASIC due to the pandemic. We have a new Board and we felt that a face to face meeting for members and the Board would be more appropriate. Of course, we trust that the move to Thursday January 28, 2021 will allow us to gather and meet each other. Members will be advised of the meeting venue and other arrangements as soon as possible.
The Biosphere's 2020-21 Business Plan is available on the Biosphere website following Board approval. Please note though that there may be some additions to what we want to achieve based on suggestions from the new directors. Several new projects are being developed to utilise some of the funding provided by the Federal Environmental Restoration Fund. These include Biodiversity in Schools, Food and Agriculture, Banishing Biosphere's Pests and a French Island Biodiversity Plan.
We are also looking at writing a Biosphere History. While the twenty-year anniversary of the designation of the Biosphere in 2022 and the first meeting in 2023 are a few years away yet, it is already twenty years since a passionate and dedicated group of community members first started the process.  We have recently received a veritable treasure trove of information from a former director and founding member of the Biosphere which will prove invaluable in the task.  Please feel free to contact our Executive Officer Greg Hunt with any other material you think might not already be in our files.
I hope that you will be pleased to read that the Biosphere made a submission to the AGL Gas Import Terminal / APA Pipeline to Pakenham Environmental Effects Statement which can be read on our website. We know that the regional community looks to the Western Port Biosphere Foundation to act as an informed steward on its behalf in monitoring and protecting the environmental values of Western Port. We strongly believe that a huge gas-filled ship permanently moored in the middle of an internationally protected Ramsar wetland is a very bad idea.
Staff, volunteers and directors all contributed to our comprehensive response and I want to thank everyone for the considerable time and effort that was devoted to the task.  Please take the time to have a look at it if you have not already done so. We hope that Biosphere representatives will be asked to appear before the panel that is hearing objections to the EES.
I also wanted to mention the fate of the Holden Proving Ground site at Lang Lang as I know many of you were worried about the potential for sand mining and the associated loss of habitat that could have occurred, depending on the buyer.  The announcement of Vinfast, a Vietnamese car manufacturer with strong links to General Motors, means that the worst-case scenario has been avoided.  The Biosphere will be keen to work with the new owner, as well as the Bass Coast Shire, Parks Victoria and community groups such as Save the Holden Bushlands and the Bass Coast Landcare Network to ensure the best possible future for the site and the species which depend on it for survival.
Some of you may have noticed that the Biosphere website looks a little different. It has recently undergone a structural upgrade which will allow us to manage and edit it in-house. The next step is to go through all the material and information it contains and to make sure everything is topical and up to date – a huge task for our part-time staff. Please bear with us while this is happening and alert us if you come across something that needs attention.
Please feel free to write to me at [email protected] if you have any comments or suggestions for issues or updates that you would like to see addressed in future editions.