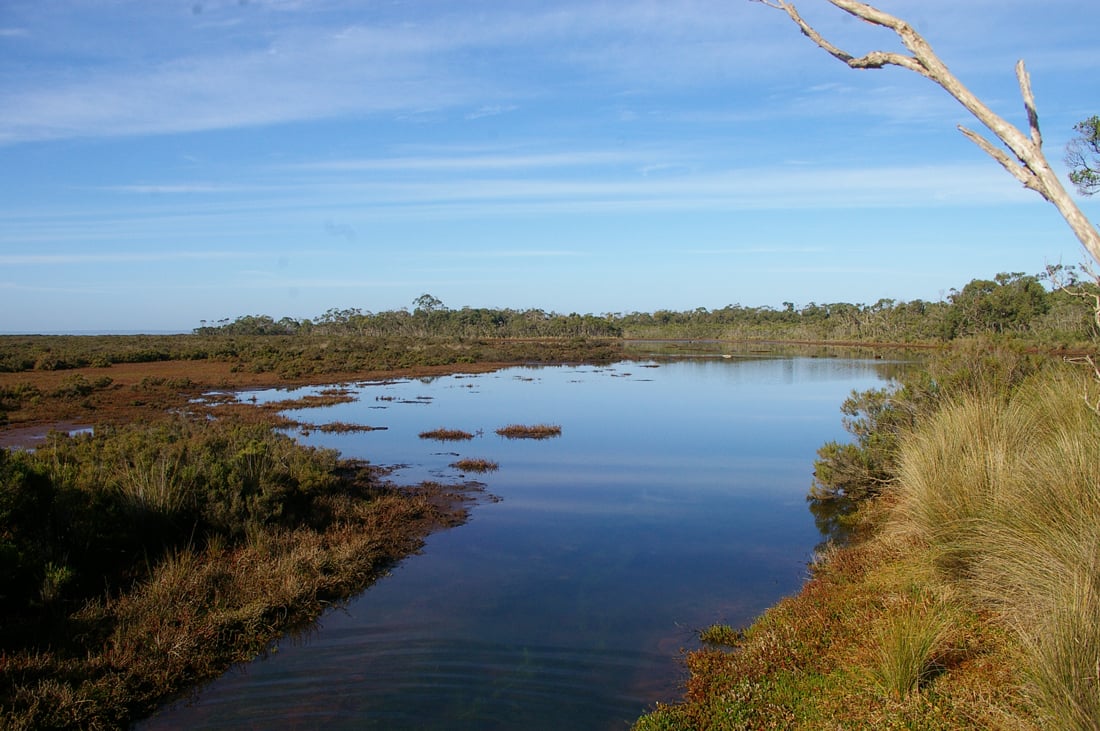 Connector Newsletter Issue 38
From the Chair
July 17, 2023
By Jo McCoy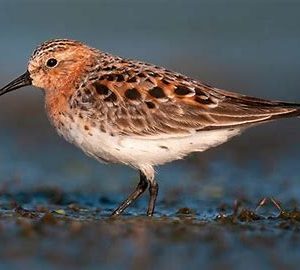 I hope some of you have managed to escape to warmer climes in recent times. It's cool, bleak and dreary as I write. This is my fourth wintertime Chair's Report – and I know the weather was not a topic of conversation in any the previous issues. By way of a silver lining, I'd like to highlight that it's in wintertime that our favourite long distance traveller Red, the red-necked stint (Calidris ruficollis) finds himself in the Russian Tundra looking for a mate.
For those of you who haven't yet caught up with our wandering Romeo's adventures, please have a look at our socials such as Western Port Biosphere | Facebook to see more. He's becoming quite the star, featuring in all sorts of media of late. Well done to Red's 'carer' Stephen Brend who keeps us all up to date with his progress. 
Speaking of our socials, I know many of you have noticed our increased presence across many platforms of late and I also wanted to congratulate Jess Brady who has taken to this space with much enthusiasm and generated some fantastic content. It's great to see the increased engagement with people across the Reserve on lots of different issues including Plastic Free July, Naidoc Week, and our Koala Awareness Program to name a few. 
Strategic Plan 2023-28 
I wanted to say thank you to all those members, partners and others who have participated in or contributed to our strategic planning activities over the last few months. The main features of the Plan including the vision, purpose and mission statements along with strategic objectives and principles have been workshopped with the staff and tested through consultation with key stakeholders including our member councils. 
The working group has been sifting through all the ideas received before finalising the plan for the next five years.  It's been great to hear that we are on the right track and that our ambitious plans and innovative projects have the support of our stakeholders.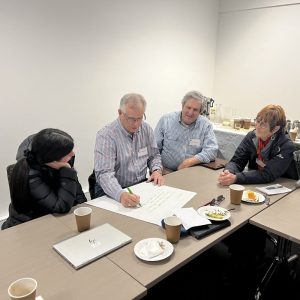 As was highlighted in our various engagement sessions, we have been giving lots of thought to what success looks like – for the Biosphere Reserve and for the Foundation – and to how we measure it.  Clearly, while the board and staff are solely responsible for how well the Foundation operates, when it comes to the Reserve, we are just one of many organisations, community groups and individuals who contribute to achieving our desired outcomes. That alone, emphasises the need for us to continue to work with a range of partners to achieve our common goals. The Plan is due to be launched in coming weeks and will have a new look and feel as a result of the branding work which has also been underway for some months. 
Reconciliation Action Plan  
Another exciting piece of work has been gathering momentum in the background. A small group of staff and directors has commenced work on our first Reconciliation Action Plan (RAP) as part of a four-stage process.  
As part of this process, we will be aiming to strengthen our existing relationships with both the Bunurong Land Council Aboriginal Corporation (BLCAC) and Willum Warrain Aboriginal Association and to forge relationships with other indigenous groups within the Biosphere.  
For readers who would like to learn more about the RAP process, please visit Reconciliation Australia's website and the RAP Framework.   
Please feel free to write to me at [email protected] if you have any comments or suggestions for issues or updates that you would like to see included on the website and/or addressed in future editions of Connector.