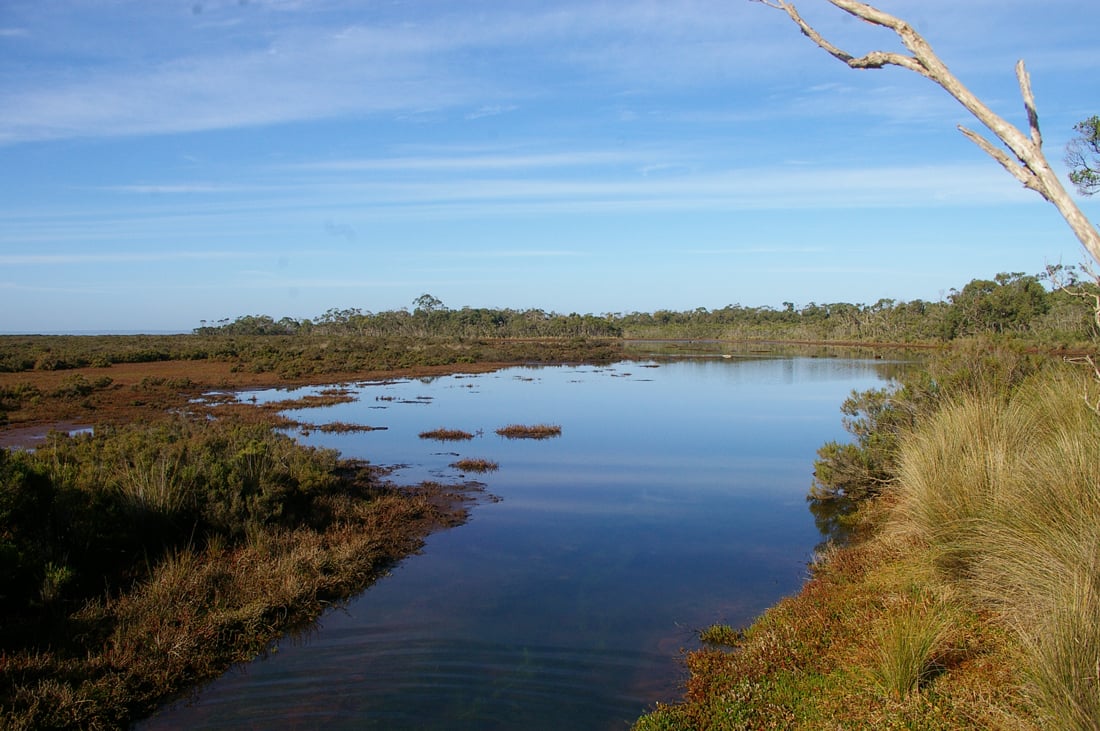 Connector Newsletter Issue 30
Citizen Science with Big Birds
June 24, 2021
Madeleine Pitt and
Lance Lloyd, WP Biosphere Foundation Project Officer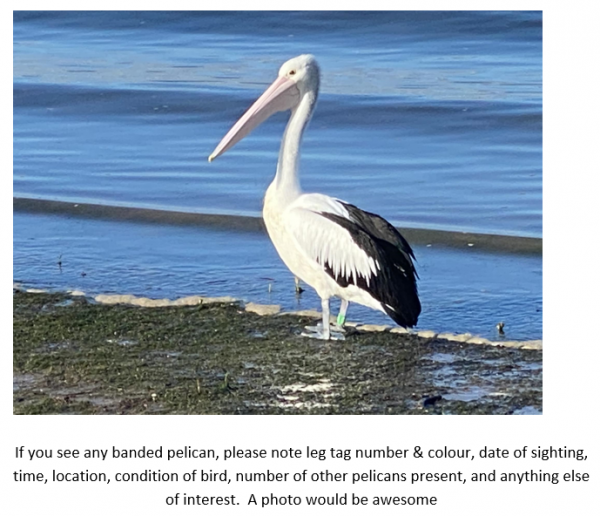 Pelicans are magnificent birds, often flying long distances to feed, yet few formal studies of the pelican have been completed in Victoria, especially on Western Port.  Those that have been done indicate the species is declining in the state.  Of 10 historical breeding sites recorded in Victoria, only 2 remain.  A breeding colony on French Island in Western Port became extinct in 2001, and the abundance of pelicans in Western Port has declined.  It is important to know more about the habits of the pelican from the catchment area so the bird and its environment can be sustained and protected as needed.
These issues have been the drivers behind the development of the Western Port Pelican Study Group (see their facebook page at www.facebook.com/groups/532493277609873).
The Western Port Pelican Study Group is looking for members of the community to be on the outlook for any banded pelicans.  If any are seen, please note the leg tag number and colour, date of sighting, time, location, condition of bird, number of other pelicans present, and anything else of interest.  A photo would be awesome, which you can email to [email protected] or be uploaded on their Facebook page.
The group is already achieving results with a better understanding of Pelican movements and behaviour, but you can help them out and help Pelicans at the same time.