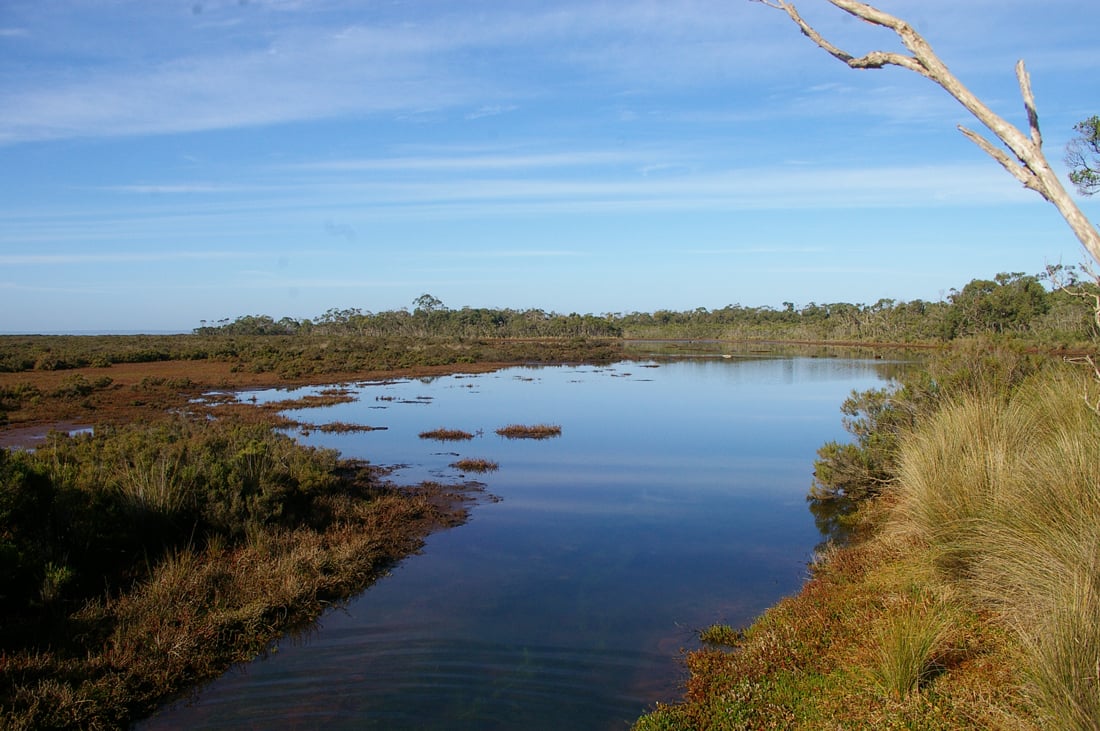 Connector Newsletter Issue 31
CEO Report
October 4, 2021
Mel Barker, CEO, WPB Foundation
Since the winter newsletter we've had two new additions to the Biosphere Foundation team.  Firstly, Glenn Brooks-MacMillan has joined us as our Program Manager.  Glenn has worked across a range of roles in his career and brings a depth of practical experience.  You can read more about Glenn below as we asked him to be our 'In the Spotlight' profile for this edition.  Katerina Palthe has also joined the Foundation team as an intern until Christmas.  Kat is studying at the University of Melbourne and is helping us with a number of projects.  For this edition of Connector she's written an article about her research into Spartina, an invasive weed.
Unfortunately, our office in Hastings is closed due to COVID restrictions so Glenn and Kat have joined Sarah, Lance and I working from home.  Stephen Brend, our Project Officer, returned to the UK for family reasons a few months ago, but continues to work for the Foundation on a casual basis.  Whilst technology does come with frustrations at times, it does enable people to locate their virtual office anywhere – including England!
Closer to home, I was delighted to hear that Hastings won the Keep Australia Beautiful 2021 Australian Sustainable Communities – Tidy Towns Award.  Hastings also featured in several other awards, including the Dolphin Research Institute's I Sea I Care Marine Ambassador Program.  It's great to see all the efforts of local communities and organisations within the UNESCO Biosphere Reserve being recognised nationally.
I hope you enjoy reading the articles in this edition about the work we have been doing – including funding repairs to a bandicoot safe haven and undertaking water stewardship projects at two new sites.  COVID restrictions inevitably throw up a few hurdles but we're becoming adept at figuring out a way of navigating around the obstacles so we can keep focussed on delivering against our strategic goals.