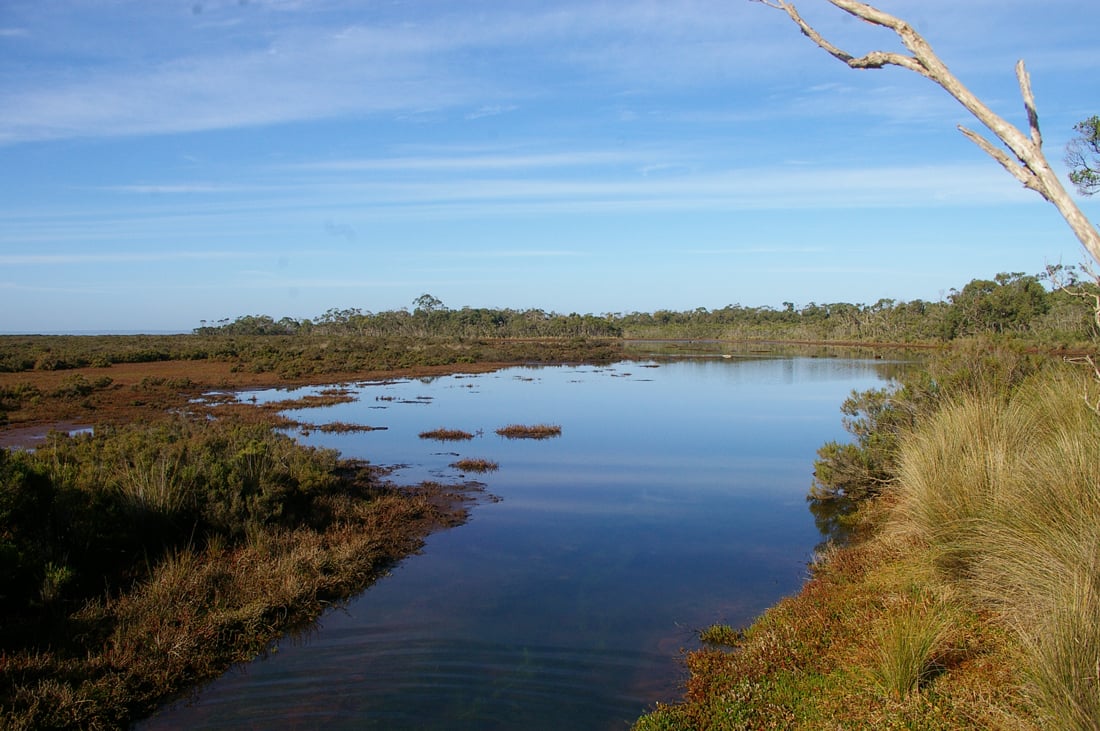 Connector Newsletter Issue 39
CEO Report
October 11, 2023
By Mel Barker, Biosphere Foundation CEO
One of the highlights for me last month was attending a UNESCO conference up on Butchella Country on K'gari (Fraser Island).   There were representatives from island and coastal Biospheres in all corners of the globe (including Finland, Brazil, the Maldives and the Isle of Wight to name a few), as well as from UNESCO itself.  Island and coastal biospheres are all particularly vulnerable to climate change, so it was a great opportunity to share with each other the projects and solutions we're developing and implementing to leverage our joint knowledge.  Blue carbon projects involving mangroves and seagrasses were a common theme so we will continue to utilise these international linkages for our own Blue Carbon program here in the Western Port Biosphere Reserve (see hot topic here for more information about the Ministerial announcement Climate action gets a $1.2 million boost in Western Port – Western Port Biosphere).   
The Butchella people are the Traditional Custodians of K'gari and they shared their knowledge of Country with us, as well as the importance of the recent formal recognition by the Queensland Government of their connection to Country through the change of name to K'gari this year.  I wasn't aware of the origin of the name 'Fraser Island' – if you're interested, there's some background here. 
Voting is now open for the Referendum on the Voice to Parliament to recognise First Peoples in the Constitution.  The Biosphere Foundation supports a 'Yes' vote – more details can be found on our website, in this Connector and through our socials. 
I'd like to thank Luke from McConnell Dowell for inviting me to visit a significant road upgrade project in Koo Wee Rup to see the habitat initiatives they're implementing.  Traditionally roads have represented a threat to fauna as they are barriers to wildlife traversing the landscape.  If animals do attempt to cross roads, this can often result in accidents with cars, or death.  I've heard that there has been an increased number of wildlife incidents on roads on the Mornington Peninsula in recent weeks.  This issue is another example of the challenges of our modern society – how to balance the needs of nature with the desire of humans to drive around?  Wildlife corridors are a critical part of the solution, so it is great to see the increased construction of road crossings for fauna.  At the Koo Wee Rup road upgrade, there are dry tunnels under the road in a number of key points to allow bandicoots to cross roads safely, as well as wet tunnels and ponds to provide frog crossings and habitat.  Monitoring will be put in place to assess the effectiveness of these designs, which will support their continuous improvement to see better outcomes for wildlife. 
We've had very positive feedback about our recent 'All Things Western Port' forum in Hastings.  Thanks to Melbourne Water for supporting this event – it was great to bring together community members, scientific, and our partners to discuss both the on-ground work, as well as the scientific research underway for the Western Port region.   All the tickets were snapped up for this event, so we look forward to having more events like this to continue the conversations and bring people together.   
I hope you enjoy the articles from the team and our partners and hope to see you somewhere in the Biosphere soon !