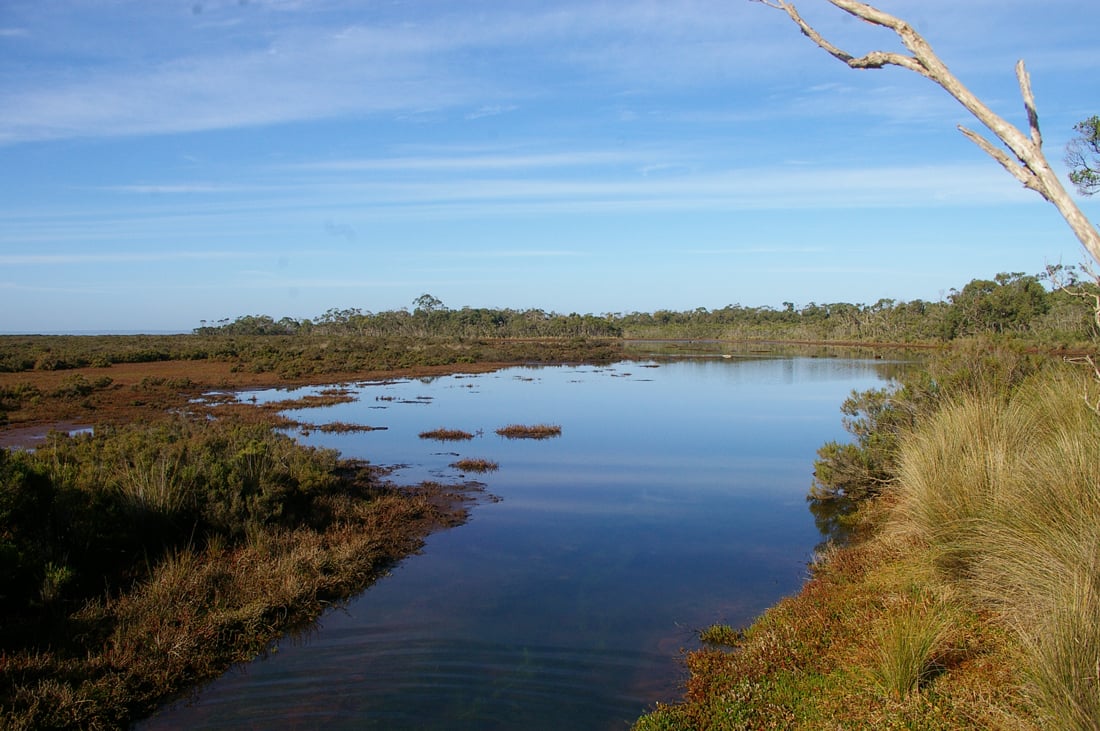 Connector Newsletter Issue 38
CEO Report
July 17, 2023
By Mel Barker, Biosphere Foundation CEO
Welcome to the winter edition of the Connector.  I've been enjoying starting some of my days with a coffee overlooking Warn Marin (Western Port) near Hastings Pier.  Whilst the temperatures are currently rather refreshing (!), I like to spend 5 minutes appreciating the beauty of the Bay, as well as reflecting on its significance – both economically and environmentally.  In recent weeks all four UNESCO Biosphere Reserve Councils surrounding the Bay (Bass Coast, Casey, Cardinia and Mornington Peninsula) have confirmed their united support to see this critical economic and environmental asset managed effectively into the future through the development of a Strategic Framework for Western Port. If you'd like to add your support, then you can do so here. 
As you can read about in the updates from the team, they've continued their great work on a range of projects, research initiatives, education programmes and community engagement around the Biosphere Reserve.  Our engagement spans a wide gamut, from participating in community events, to speaking at a Melbourne Business School event, to presenting to the Bass Coast Distinctive Areas and Landscapes Standing Advisory Committee.  I believe it is important for us to participate in a wide range of fora to share our scientific knowledge, as well as listen to different perspectives and identify opportunities for us to partner with other organisations to deepen our impact. 
One of our partners, Moonlit Sanctuary, has provided an update for this edition about their conservation program for the pookila (formerly known as the New Holland Mouse).  I was delighted to be invited to attend the opening of Moonlit's new Discovery Lab, launched by Minister for Water, Harriet Shing.  The Biosphere Foundation's Water Ecologist, Lance Lloyd, was on hand to answer all the tricky questions from the kids that were present!  We've been starting to collaborate with two new partners for the Biosphere Foundation and look forward to announcing those very soon. 
I'm heading off to the World Network of Island and Coastal Biosphere Reserves conference on K'gari (Fraser Island) in September.  This will be a great opportunity to leverage knowledge and share ideas with other Biosphere Reserves from around the globe tackling similar issues to ourselves. There are several events coming up this year, including our AGM so I encourage you to keep an eye on our socials for the details.