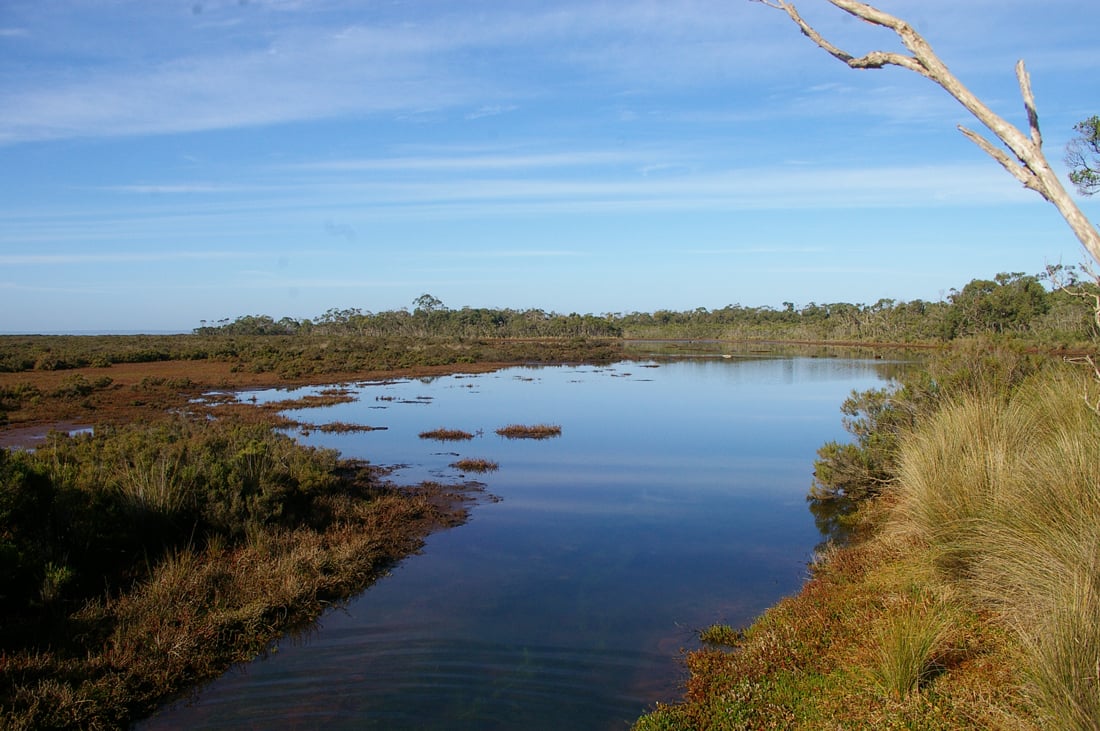 Connector Newsletter Issue 33
CEO Report
March 31, 2022
By Mel Barker, Biosphere Foundation CEO
As you'll have read in Greg's tribute above, we were all devastated by the sudden loss of Sarah Coe at the beginning of the year.  Sarah featured in our last Connector and as she said, we're a close-knit little team, which has made her passing all the more shocking.  She was a very warm and friendly person and I used to have a running joke with her to see if there was anyone I met that she didn't know – as it seemed she knew everyone!  We all miss her very much and our thoughts are with her partner, family and friends.
Some of you may have seen the latest International Panel on Climate Change (IPCC) report which we featured on our website.  The first few lines of the IPCC press release summarise it best "Human-induced climate change is causing dangerous and widespread disruption in nature and affecting the lives of billions of people around the world, despite efforts to reduce the risks. People and ecosystems least able to cope are being hardest hit."  These comprehensive global scientific reports from the IPCC are a vital underpinning of the need for urgent global action.
One of the key projects that the Foundation has recently kicked off to address both climate change and biodiversity loss is our Blue Carbon mapping project.  We initiated a partnership with 7 local Councils and the South East Councils Climate Change Alliance, and have engaged Deakin University's Blue Carbon Lab to undertake the project.  It will examine the opportunities in Western Port and eastern Port Phillip Bay for local scale 'blue carbon' projects to maintain and restore mangrove, seagrass and saltmarsh ecosystems. These are capable of capturing carbon up to 30 and 50 times faster than terrestrial forests, locking it into the marine sediments for thousands of years.  Further information is available on our website here.  It was great to see some local school children getting on the front foot helping to plant mangroves in Western Port – you can read more about it in this recent article in the Bass Coast Post.
We're also continuing to work through our 10 year Periodic Review for UNESCO, and I was delighted that Katarina Palthe, our intern from last year, was keen to stay on and help us with this project.    The team has been involved in a number of forums, meetings and events in recent months.  We were part of World Wetland Day at Boneo Park and also had a stall at the Red Hill Show which saw record attendance due to the perfect weather.  Grill'd in Frankston chose the Western Port Biosphere Foundation as their local charity for the month of February – and it was great to see the level of support for our work from their customers.
I went along to the Hastings Repair Café a few weeks ago – it's an excellent initiative to help keep things out of landfill.  I came away very happy that several items that were beyond my skills to fix were back in action so I didn't need to buy replacements!  It would be great to see ideas such as these continue to expand.
I hope you enjoy reading more about our work in this newsletter, as well as that of our five partner councils.