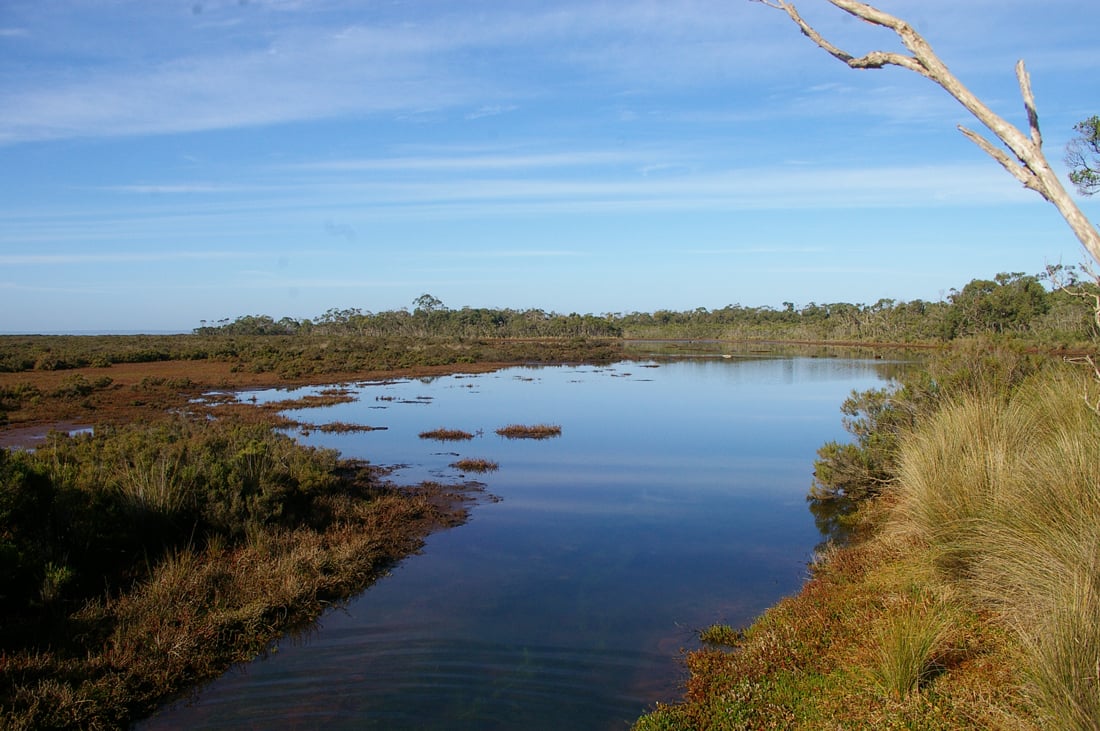 Connector Newsletter Issue 38
Biodiversity in Schools – Term 2, 2023 
July 17, 2023
By Lucy Kyriacou, Project Manager
Term 2 has been a busy time for the Biodiversity in Schools program with the finale of the Mornington Peninsula Shire Climate Action project. The Shire Council provided funding for the 2022/23 financial year to organisations looking to inspire change and actions to reduce impact on the climate. The grant enabled us at the Biosphere Foundation to work across schools to raise awareness about the importance of water conservation from source to sea through Water Stewardship and the power of blue carbon ecosystems to help sequester carbon and sustain local coastal ecology. 
Over the course of the project we worked with Tootgarook Primary School, St Mary's Primary School, Western Port Secondary College, Somers Camp (which included representatives from schools all over Victoria), and Somers Primary.  We delivered workshops about migratory shorebirds, including a visit from the incredible Milly Formby on her Wing Threads journey around Australia, 'art as activism' workshops with the talented local artist, Kate Gorringe-Smith, Water Stewardship planning at Somers Camp, with Aquatic Ecologist Lance Lloyd, and blue carbon excursions for St Mary's Primary and Western Port Secondary, including support from the inspirational local ecologist and artist, Gidja Walker and Ranger Arne from the Crib Point Foreshore Committee. A huge thank you to you all for providing the depth and knowledge to deliver such a creative and powerful project. 
Term 2 2023 included two workshops at Somers Camp to build on the cumulative work of the visiting schools to create a Water Stewardship plan for the Camp. Students engaged in workshops about migratory shorebirds, the importance of coastal wetlands to support these vulnerable species, and how our actions affect the hydrological catchments that flow into the estuaries and coastal wetland areas. They thought about ways they use water throughout the day and in their lives and how they can do this more mindfully. The Somers Camp campus was explored and ways to improve water conservation considered. Students also learnt how to determine water quality through bug dipping at Coolart Wetlands. 
St Mary's Primary and Western Port Secondary College both investigated blue carbon ecosystems in situ through excursions to Woolley's Beach Reserve, Crib Point. Guided walks through the bush from The Esplanade to the beach introduced them to the ecological vegetation classifications, including grassy woodland and coastal tea-tree, that make up the natural habitat. All students loved learning about the local carnivorous groundcover, Drosera spp. Upon reaching the beach the students were introduced to mangroves, seagrasses, and saltmarsh and the interconnectivity between these species. Arne and Gidja facilitated activities such as shellfish reef construction, mangrove planting, and invasive weed removal. Students also participated in a global data collection study to ascertain the carbon sequestration and storage capacity of blue carbon ecosystems, known as the 'teabag study'.
In conclusion, this project has been a huge success and a pleasure to deliver. We hope it has set a good platform to build on for future Climate Action funding into the future. Thank you to Mornington Peninsula Shire Council for making it possible.