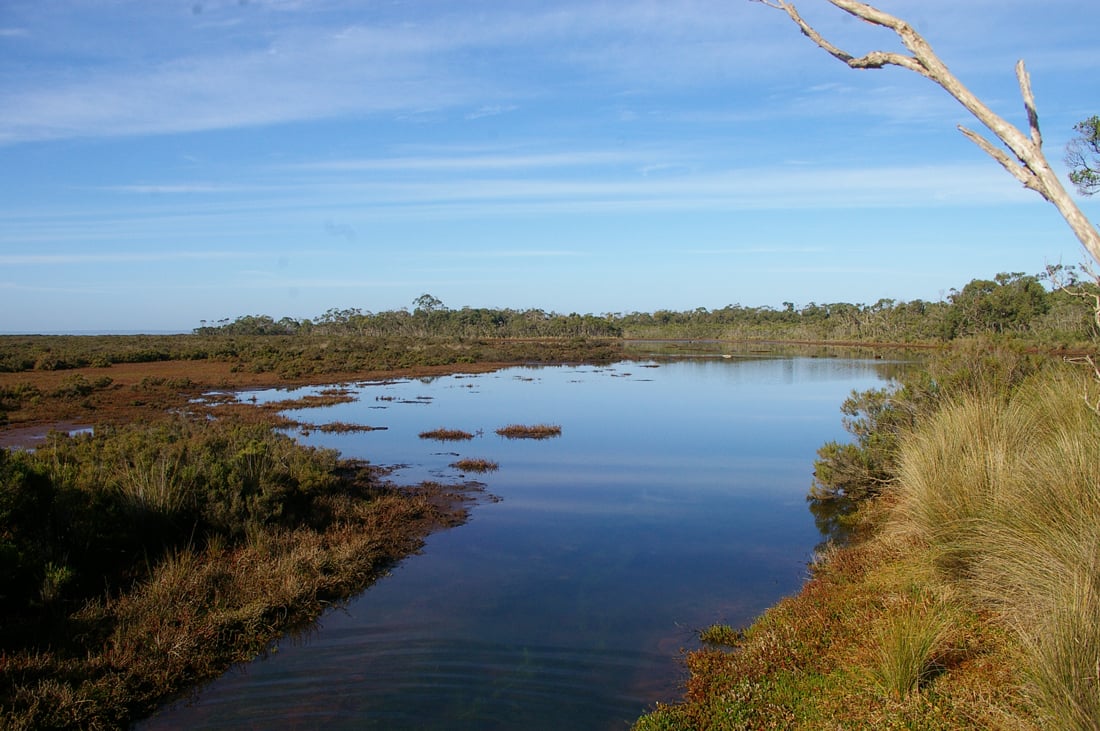 Connector Newsletter Issue 33
Biodiversity in Schools, Term 1 2022
March 31, 2022
It's been a busy start to the year for the Biodiversity in Schools program. We have new schools recruited, including Beacon Hills College, and have been delivering workshops across the Western Port region from Newhaven College on Phillip Island, to Koo Wee Rup Primary, to St Joseph's Catholic Primary in Crib Point.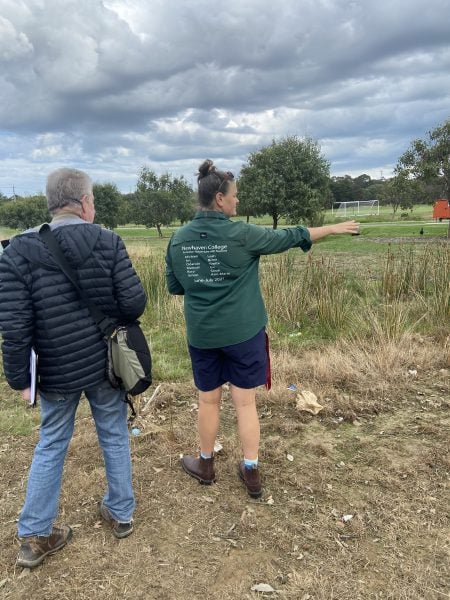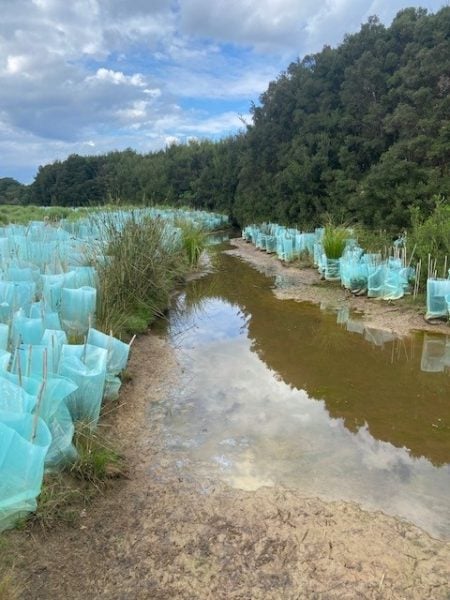 We have initiated a Water Stewardship plan at Newhaven College and audited the site with Head of Year 9, Ann-Marie McLean. We would like to thank Ann-Marie for her time and in-depth discussion about the school as we walked the campus. The students have been busy over the last ten years planting native bushland, rain gardens, and revegetating wetlands, coordinated by Ann-Marie through the innovative Grade 9 program. We are in the process of writing up the Water Stewardship plan, ready to work with the Grade 9s next term to finalise and initiate some great actions to improve water conservation and quality onsite.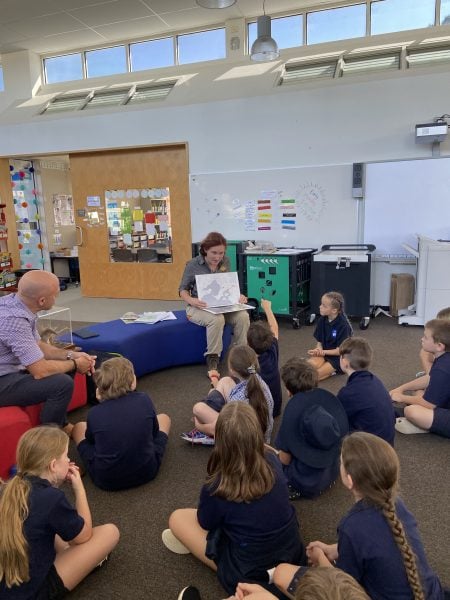 Relief from Covid lockdowns has enabled us to make two visits to Koo Wee Rup Primary this term to reignite the Southern Brown Bandicoot garden restoration project. Koo Wee Rup Primary is uniquely positioned in bandicoot territory and a camera trapping project in 2021 meant we were able to see bandicoot activity in an overgrown weedy area at the school, which prompted ambitions to turn this area into a native, bandicoot-friendly garden. This term we have met with Principal, Mr. Ben Zimmerle, and the Eco-leaders, and the schools has since established an Eco-team, made up of representatives from Grades 3 – 6, to drive the garden design and implementation. The Biosphere Foundation and the Southern Brown Bandicoot Recovery Group are working in partnership to oversee the success of the project and we very much enjoyed delivering a workshop to the Eco-team in week 6 to initiate the process with the students.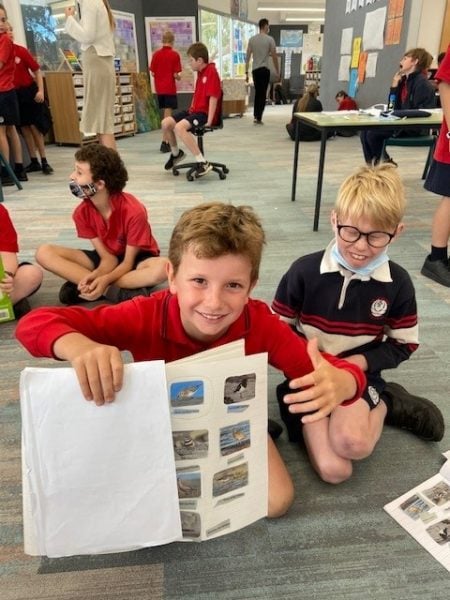 The Biosphere Foundation has a longstanding relationship with St Joseph's Primary, Crib Point, supporting them on their innovative and beacon program, the Sea is Our Best Friend, which provides students with an immersive process to connect them with the Western Port Biosphere Reserve, migratory shorebirds, and blue carbon ecosystems. Students participate in fortnightly walks down to Woolley's Beach Reserve to conduct citizen science projects to learn about the local marine environment, including the mangrove, saltmarsh and seagrass ecosystems, and migratory shorebirds. This term we have delivered a two-part workshop about the UNESCO Biosphere Reserve program, the Ramsar Convention and some of the migratory shorebirds and their flyway routes to Siberia and back. We very much value this ongoing partnership with St Joseph's.
If you would like any further information about our Biodiversity in Schools program, or are a school interested in getting involved, please contact Lucy Kyriacou, Project Science Officer, 0499333762, [email protected] We would love to hear from you.