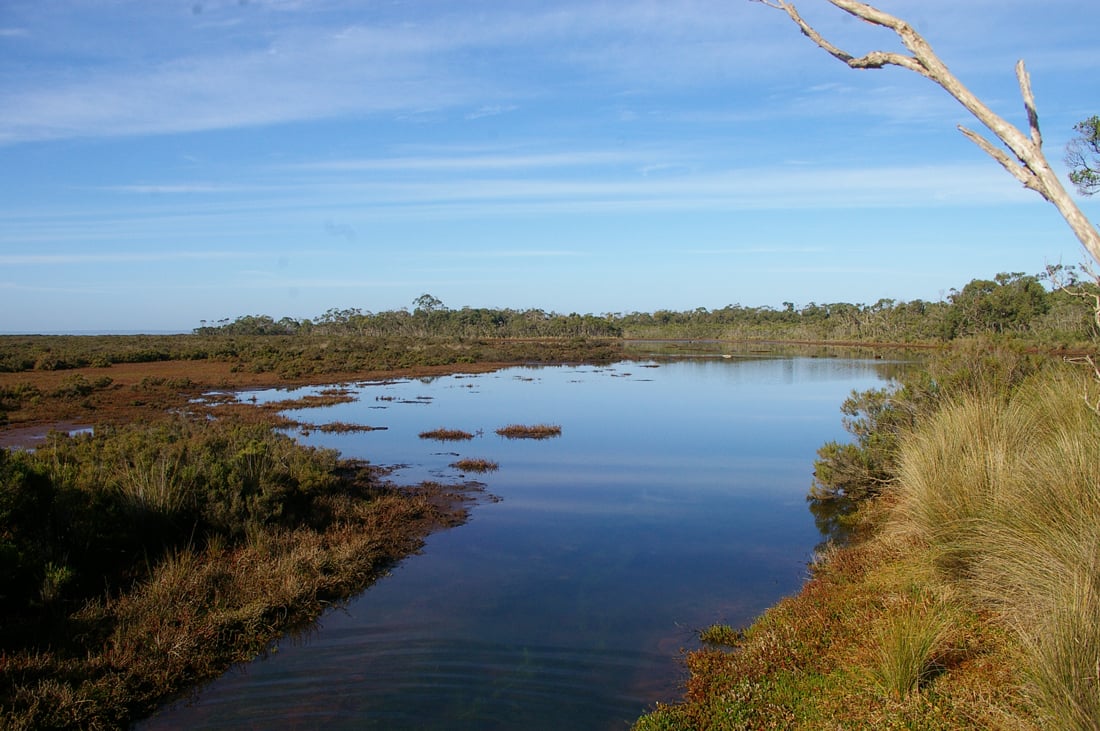 Connector Newsletter Issue 30
Banishing the Biosphere's Pests: Project Update
June 28, 2021
Stephen Brend
WP Biosphere Foundation Project Officer
The Parliamentary Inquiry into the problem of feral and domestic cats, provocatively called "Tackling the feral cat pandemic: a plan to save Australian wildlife", contained numerous recommendations.  In essence, however, there were only two physical ones: create fenced "safe havens" and predator-free islands.  It is great to see both strategies are being pursued in the Biosphere Reserve.
Phillip Island Nature Parks has eradicated foxes from the main island and Churchill Island, and has established a virtual fence on the bridge from San Remo that sends an alert if a fox tries to cross.  On French Island, the Port Phillip and Westernport Catchment Management Authority is leading the cat eradication program, supported by Parks Victoria and the local Landcare group.  There are also efforts on French island to eradicate deer and feral goats.
That just leaves Quail and Chinaman's Islands as the only other islands in Western Port.  Both are managed by Parks Victoria who maintain a camera trapping program on the islands and run fox control programs as and when funding permits.  These islands are significant as they are known refuges for Southern Brown Bandicoots, one of the Reserve's iconic marsupials, and they also are connected to the mainland via land bridges, at low tide.  The bridges obviously increase the risk of recolonisation by foxes and cats even if they are eradicated from the islands.  The Biosphere Foundation has started to look at whether it would be possible to guard the land bridges with Artificial Intelligence (AI) controlled bait stations.  More news on that later.
On the mainland, we are helping our partners at the Cardinia Environment Coalition (CEC) reinstate their predator proof fence around Bandicoot Corner, near the town of Bayles.  CEC also maintain a camera-trapping program to monitor the fauna inside the reserve.  They were understandably very disappointed when a cat appeared inside the fence.  Given this is such important bandicoot habitat, the Biosphere Foundation stepped in to assist with repairs and an upgrade to the fence.
We are also keen to work with landholders to expand the range of bait stations around the region.  We will keep you updated in future editions.