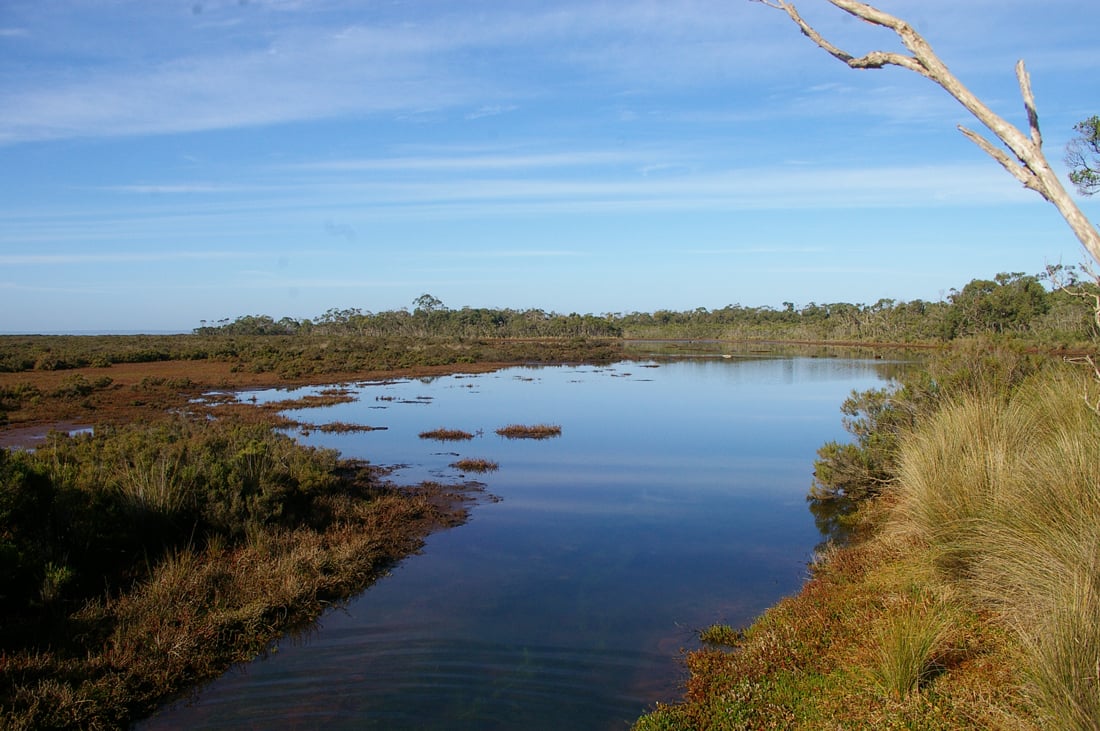 Connector Newsletter Issue 38
Bandicoot Habitat Garden at Koo Wee Rup Primary
July 17, 2023
By Corey Everitt- The Pakenham Star 
After almost 3-years of planning, education and support from the Western Port Biosphere Foundation, the Cranbourne Botanical Gardens and the Cardinia Shire, The Koo Wee Rup Primary School has been able to successfully re-vegetate the school's Bandicoot Habitat.
Camera trapping from David Nicolls and Stephen Brend of the Southern Brown Bandicoot Regional Recovery group revealed at least one Southern Brown Bandicoot living onsite, alongside foxes, dogs and cats. Principal Benton Zimmerle says the project began with curiosity in 2020, then quickly grew into a vision of how the school could make a real impact on the future preservation of the Southern Brown Bandicoot.
On Thursday May 11th, with the help of staff, parents, Bendigo Bank staff, Western Port Swamp Landcare Group, Eilish of the Royal Botanical gardens Cranbourne, Jess of the Western Port Biosphere Foundation and all students of the school, 500 indigenous plants were planted as part of the Bandicoot Habitat Garden.
Mr Zimmerle feels that we can teach children about conservation, endangered animals and the importance of playing our part in creating a sustainable future, however this project has enabled the students at Koo Wee Rup Primary School to live the experience and participate in a truly worthwhile project that he hopes will create a legacy that will continue beyond their primary school years. Mr Zimmerle's experience of the project has been one of a real privilege, to see the passion within our students to re-create this space for our local bandicoot population; a space where teachers can now use to teach the students the important role we can all play in conservation.
It's never been more important to act for the Southern Brown Bandicoot, and having the local community come together for this cause has been wonderful. Southern Brown Bandicoots are preyed on by cats, foxes, and dogs, and desperately need coverage in densely planted native strappy plants to survive, and hopefully one day thrive, in these urbanised environments.
Southern Brown Bandicoots bring so many benefits to a landscape: their conical diggings allow for water penetration and nutrient circulation in the soil, they help spread seeds and beneficial fungi, and ultimately improve plant growth and health.
We look forward to watching this Bandicoot Habitat Garden grow at Koo Wee Rup Primary School, alongside the students and school community. Many thanks to all of those who played a role in this project and to the funders who assisted in the re-creation of this space, Junior Landcare, Cardinia Shire, and Commonwealth Government Environment Restoration Fund.