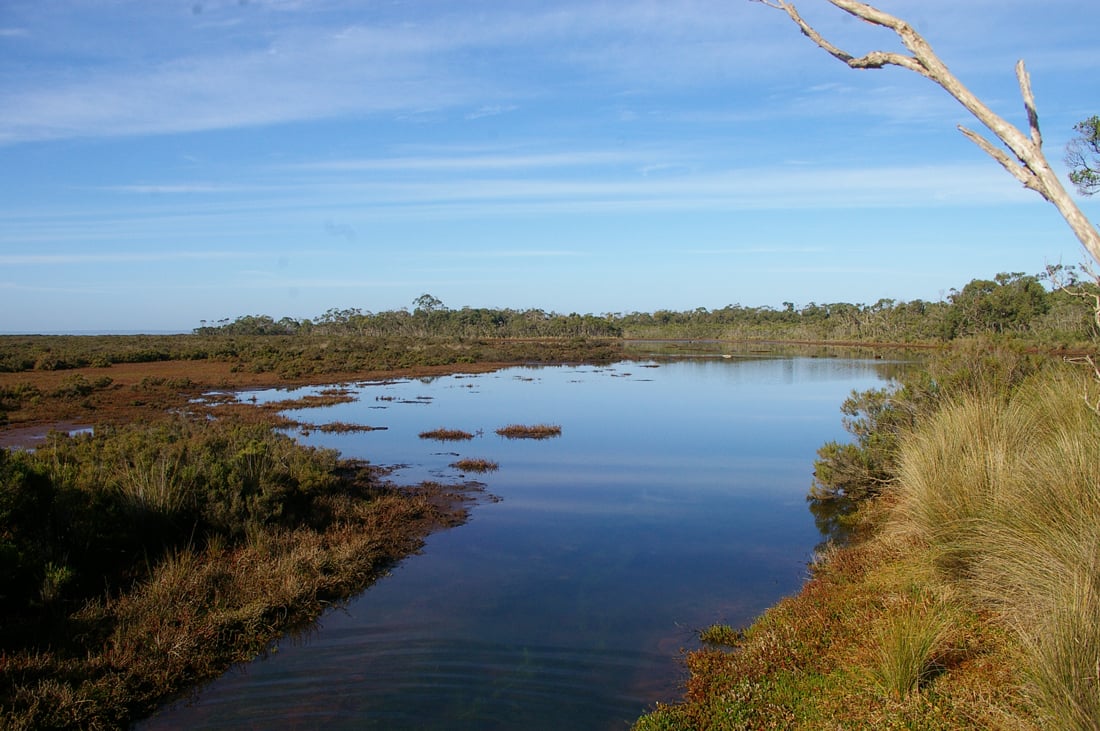 Connector Newsletter Issue 37
Balnarring to the Bay Biolink- Merricks Coolart Catchment Landcare Group
April 11, 2023
By Murray Goddard – President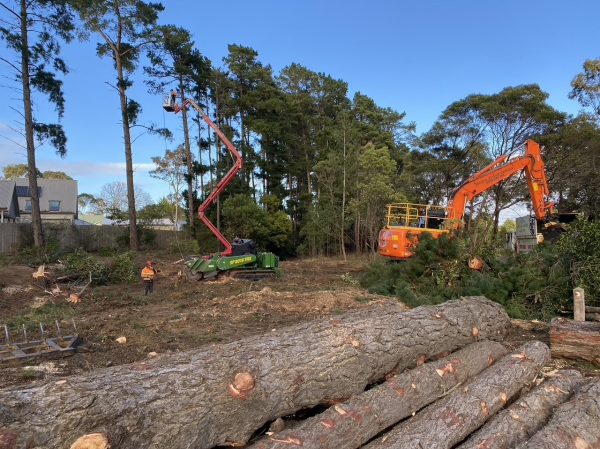 A beautiful morning greeted members of the Merricks Coolart Catchment Landcare group and a large number of volunteers on one of the many Saturdays over the past 12 months that we gathered to continue revegetation of an area in Balnarring township, recently cleared of 240 Monterey Pines.
This area constitutes the first section of the group's Balnarring to the Bay Biolink, which will see 43.5 hectares of public and private land between Balnarring and the mouth of Merricks Creek at Somers, revegetated or enhanced to provide habitat and corridors for native species, especially the sadly diminishing local Koala population.
Only between 20% to 30% of the Mornington Peninsula's native vegetation remains, so Landcare members and concerned locals know that action must be taken to ensure that their natural environment is protected and improved.
It has been truly wonderful to see up to sixty-five adults and twenty children of all ages getting involved and working together to plant 1,100 indigenous trees, shrubs and grasses along the old railway reserve. What a great opportunity for youngsters to be inspired to make a difference and be able to enjoy watching their plants grow and provide habitat.
The day's activities were complemented by the Healthy Rivers Healthy Bay Team from Swinburne University, two bushland management staff from the Shire and the local Community Bank, which provided lunch for all and making a donation to the Balnarring Lions Club to come along and run the barbeque.
Merricks Coolart Catchment Landcare group set themselves a significant challenge when they applied for the permit to remove the 240 pine wildings along the first section of their planned Biolink. With the permit secured, raising the necessary funds to undertake the removal and revegetation in a reasonable time frame then occupied their minds.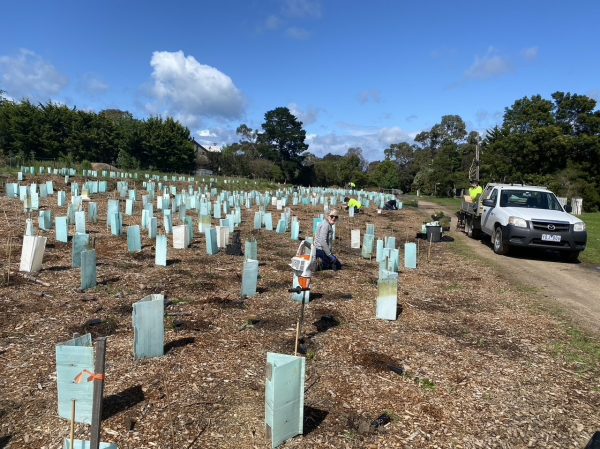 An application to Community Bank Balnarring & District for support was successful and the $20,000 contributed by the bank allowed the project to get underway, demonstrating the Landcare group's capacity to manage such a project and providing valuable leverage to raise the remainder of the funds required to complete Stage 1 far more quickly than had been envisaged.
This project has become a powerful community partnership, initiated by the Landcare group and then supported by their local Community Bank, Mornington Peninsula Shire, Hillview Quarries, Arcare, Bluescope Steel, state and federal government grants and donations from the community. Together, we can ensure that our very special natural environment is valued, protected and enhanced, now and into the future.
We will now move on to Stage 2 which will involve further revegetation, but this time on private properties. It will adjoin Merricks Creek and provide an extended area for our local fauna once planned weed control and revegetation are completed by members and volunteers.