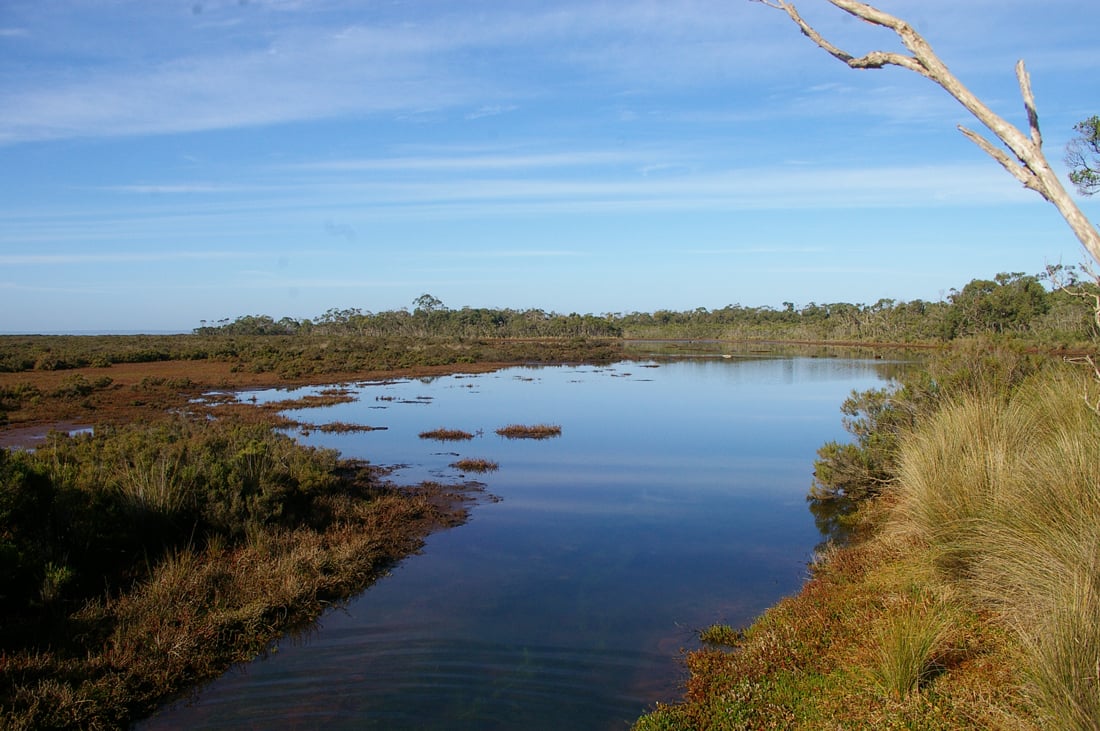 Connector Newsletter Issue 30
And It's Goodbye From Me
June 24, 2021
Greg Hunt
Former EO, WP Biosphere Foundation
It's a few weeks now since I handed over the reins at the Hastings office to incoming CEO Mel Barker.  There does come a time, no matter how enjoyable the job and how much promise there is about to be realised, when it's right to go.  I've failed at retirement a few times while the list of places I wish to go and things I wish to see continues to grow.  And it is a truism that one does not grow younger.
An organisation that enjoys a mix of stable staffing and new ideas is in a happy place and that is the Biosphere Foundation now.  There is a raft of great projects about to commence and these need the full attention and long-term commitment that Mel can bring.
It is a rare privilege afforded to the fortunate to work with both head and heart aligned.  At the Foundation, I have had that fortune.  The founding principle on which the UNESCO Biosphere program is based, that we must find new ways of meeting human needs while protecting the environment on which we and all other species depend, is fundamental to delivering the future that we want.  To go to gatherings around the region and sell the idea is the easy bit, to bring about the new ways of living is harder.  It requires us to align our thinking across the community, garner government support for the policies that are needed and then work purposefully to implement change.
It can be done, as the recent government response to the AGL proposal shows.  An active and engaged community that is working strategically and is served by sound science is a tough opponent.  More than 6000 submissions were made showing a level of community engagement that is truly spectacular.  That the proposal was knocked off shows that campaigns are worth our involvement.  Please remember that when the next issue arises.
It was the sound science lacking in AGL's EES that led to the success of the campaign.  Since the 1970s and the work of Maurice Shapiro's team, there is much that we know about Western Port.  There is a need to review what we know, update it (check for change over 50 years), add new disciplines (for example, add in climate change impacts) and use new technologies (e.g. LIDAR imaging) – in short, a Shapiro Mark II.
There's a new focus too for Shapiro II, to make the science accessible to all who would use it for safeguarding Western Port and for the Biosphere Foundation to use as a base for imminent projects.  Protecting Western Port's migratory shorebirds that move up and down the East Asian Australasian Flyway, visiting Biospheres en route; controlling and removing the pest species, foxes and feral cats, that eat their way through our biota; enlisting the region's students in biodiversity protection, and making our businesses better water stewards all call for sound scientific knowledge.
This is what Mel and now her team have in front of them, not a daunting prospect but rather one to relish.  I happily pass on oversight of the Biosphere to her safe hands and wish her every success.  I shall look forward to future editions of The Connector with intense interest.
I thank you all for the support I've enjoyed over my time at the Foundation, but now I'm off to go birdwatching.  I'm on 662 species, there's about 850 species in Australia, so I've a lot ahead of me.