By Chantal Morton, Mornington Peninsula Landcare Network 
Linking the Mornington Peninsula Landscape Project Update
 The Linking the Mornington Peninsula Landscape (LMPL) project is the overarching planning mechanism for the development of biolinks on the Mornington Peninsula. The Mornington Peninsula Landcare Network, generously funded by the Natural Resources Conservation League, undertakes biolink planning in two catchment areas per year. This initiative commenced in 2015 with the Western Linkage Pilot Program. Since then, eight of the ten Mornington Peninsula Landcare Groups have had biolink plans completed in their catchment in which Landcare groups have been supported to work with landholders in priority regions to develop their biolink plans. Landcare groups are typically successful in receiving grant funding for the implementation of these plans.
This year new biolink plans will be developed for the Devilbend-Hastings and Balcombe & Moorooduc catchment areas. Catchment plans will typically include ten key properties to establish agreed areas for biolink connections in high priority areas. Biolink plans detail the works required and provide estimate costs for the works plan, which is carefully designed so as not to encroach, but be complementary to agricultural activities.
Greens Bush to Arthurs Seat Biolink Project Update
The Mornington Peninsula Landcare Network's 'Greens Bush to Arthurs Seat Biolink' (GB2AS) is an ongoing project to improve catchment health and address the lack of landscape connectivity between the two largest areas of remnant vegetation left on the Mornington Peninsula. To date GB2AS has restored over 56 hectares of remnant bushland and planted over 28,000 indigenous trees and mid storey shrubs to help support the peninsula's threatened species.
More recently, Mornington Peninsula Landcare Network is making inroads to deliver its Victorian Landcare Grant funded "Greens Bush to Arthurs Seat Biolink – Strengthening Connections" project and is on track for acquittal in November 2022. Bushland regeneration specialists have completed extensive environmental weed control across 5.6 hectares on a key property at the northern section of the biolink near Murray Anderson Creek. Two adjoining properties are also set to undergo works with additional funding received from the Mornington Peninsula Shire through its Biolink Support Grant initiative. In addition, two large land parcels in the heart of Main Ridge will have over 5,000 indigenous plants installed across eight different planting zones, including indigenous shelterbelts and biolink patches. These new plantings will form integral habitat linkages while also contributing to sustainable farming practices. Be sure to visit https://mplandcare.org.au/events/ and save a date to attend one (or more) the many planting events scheduled between June and July.
Planning is also underway for delivery of the "Greens Bush to Arthurs Seat Biolink – Catchment Stewardship Project", which is being funded through the state government's 'Our Catchments Our Communities' initiative.  This two-year project will increase landholder capacity for good stewardship practices on private land. Participants will contribute to improved catchment health and better outcomes for the Mornington Peninsula's unique and precious biodiversity. This project will have a strong emphasis on capacity building, with eight tailored Land Management Plans to be developed for selected eligible properties to document the natural assets on their farm and develop a farm biodiversity management plans.
Emerging Pest Animal – Feral Deer on the Mornington Peninsula
Deer are having serious impacts on peri-urban areas of Melbourne and regional townships where their presence can be intimidating. They destroy fences and gardens and are becoming a serious road safety issue. Irresponsible deer hunting activity can be very distressing for residents and recreational users of public land. Deer graze and browse in cereal crops, orchards, vineyards, market gardens, pastures and plantations and destroy fences and nets. This is having a serious impact on the economic viability of agriculture and forestry at many locations throughout the state. Even more serious is the potential of deer to transfer disease to livestock. Feral deer are transforming the state's native ecosystems. The impact of more than 1 million deer on the biodiversity of natural landscapes in Victoria is substantial. As well as competing with native animals, degrading waterways and spreading weeds, serious damage is being caused to very sensitive ecosystems such as alpine bogs, rainforest and coastal areas.
The Victoria Government released the Victorian Deer Control Strategy in October 2020. This strategy sets out a pathway forward for private and public land managers to manage this highly transient pest collaboratively. These collaborations are supported through the development of regional strategies. There will be a regional strategy for Eastern Victorian and Western Victoria. The Mornington Peninsula fits within the Peri Urban Melbourne landscape – one of the most complex areas to manage deer. The Peri Urban plan was released by DELWP in May. Deer are an introduced species and not isolated to one park or landscape area as they are highly transient.  Fallow deer use bushland, crops and farmland for shelter and feed and move between sites easily. Deer numbers and impacts have reached unacceptable levels in many areas of the state, and are causing major damage to our parks, water catchments and farms. While control efforts are being upscaled in key locations, effective collaboration between Government, communities and commercial industries is needed to ensure long term landscape scale control programs are established. Parks Victoria has established some fantastic cross tenure collaborations to reduce the impacts of deer on private and public land and support actions undertaken by communities such as Landcare groups, engaging volunteer sporting shooter members to assist in landscape scale solutions.
In March this year, in response to complaints from a local vineyard, where deer had consumed half the crop and become tangled in a vine net, Parks Victoria established ten trail cameras to gauge deer presence within the Devilbend Reserve. The cameras were left in place for four weeks, and nine out of the ten cameras returned numerous images of fallow deer. At this site Parks Victoria is investigating control options including partnering with the Sporting Shooter Association of Victoria and the Australian Deer Association to deliver a control program. The populations in this area are fallow deer – a gregarious/herding species currently in low numbers. Therefore, the potential to reduce the numbers could be achieved with an effective ground shooting program. These control programs take many months to safely establish and will require input from many neighbours as the deer move easily from one site to the next. For a program such as this to be truly successful, in requires local government and local landholders to be supportive so the Mornington Peninsula Landcare Network together with Mornington Peninsula Shire are partnering with Parks Victoria to collect any information you can provide on deer behaviour. Details such as times of day, locations, impacts such as damage to fences and crops, via photos and dates would help to gain further information prior to the development of a control program to eradicate deer on the Mornington Peninsula before they become more established and difficult to control.
If you would like to be involved in this program, please contact Rhyl Shaw, the Parks Victoria program coordinator for deer control for Melbourne region [email protected]. Any deer information, such as crop, fence, or vehicle damage is also worth reporting to local government. In addition, there is an app called "Feral Scan" which is simple and free, to download and use. This app gathers information and helps to provide evidence of deer presence across the state. Reporting deer presence, movements and damage, to Parks Victoria, Local government and the app can be very helpful when developing a control program or applying for grants to deal with such an issue.
For further information regarding these and other initiatives of the Mornington Peninsula Landcare Network, please contact Landcare facilitator, Chantal Morton [email protected].
By Lisa Wangman, Bass Coast Landcare Network
Future Homes and Farms for 2040 video resources ready for viewing
Future homes and farms for 2040 is a program of online and in person workshops and video resources, designed to educate, inspire and empower people to make changes to their lifestyle, homes and farms to reduce the impacts of climate change. A web page on the Bass Coast Landcare Network website currently has 16 videos of workshops and fantastic forays into individual homes, gardens and farms, showing how local people are adapting, enabling information sharing and building of community resilience so successful, supported climate adaptation can take place. There will also be more workshops and video resources coming up this year, to watch find out more please visit https://www.basscoastlandcare.org.au/future-homes-and-farms-for-2040.html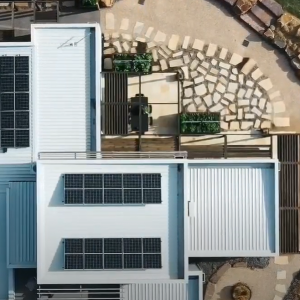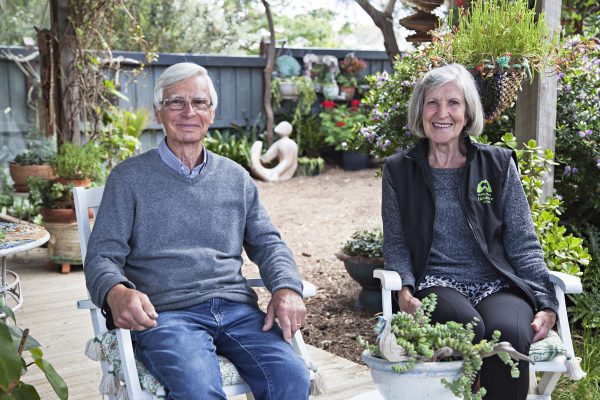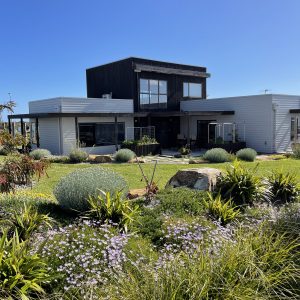 By Cecilia, Western Port Catchment Landcare Network
The Western Port Catchment Landcare Network share their latest news and happening through a monthly eNews. You can read the ways in which this group seeks to enhance the biodiversity of ecosystems within the catchment through promoting regenerative land management practices to landholders in collaboration community here:
https://mailchi.mp/03e4d63d08b8/wpcln-enews-for-june
---