Bass Coast Shire Council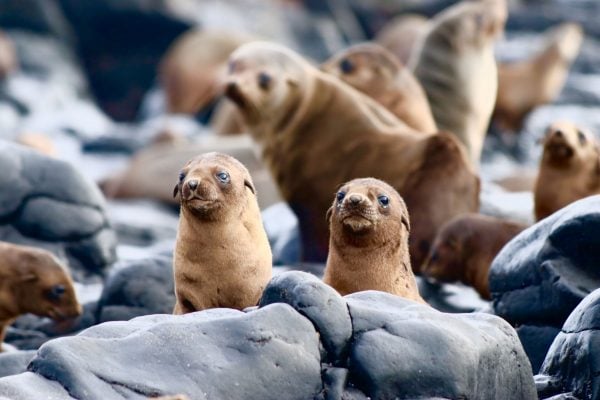 Latest seal pup census reveals worrying trend
New census findings reveal that Australian fur seal numbers have continued to decline, with concerned researchers working to understand why – and turn it around.  The number of seal pups recorded at breeding sites in Victoria and Tasmania decreased by around 22 per cent between 2007 and the most recent count in 2017.  It takes years of research after the census takes place before the study can be released, as scientists need to be sure of their findings, which are then peer reviewed and published.
Phillip Island Nature Parks marine scientist Rebecca McIntosh, who led this census, said the continued decline was worrying and likely due to a combination of many factors.  "The fur seals are wonderful to study and an important part of the ecosystem, both bottom-up – adding nutrients and top-down – helping to keep the fish populations healthy. People love going to see them on seal tour cruises because they are so entertaining. People may think there are a lot of seals out there, but only about half the original population exists today," Dr McIntosh said.  "There may be several contributing factors including disease and pollutants affecting pup birth rates and survival, as well as seals dying in fishing nets and marine plastic entanglements.  Then there are climate change impacts such as storm inundation of breeding areas and changes in the food chain of southeast Australia – a hot spot of ocean warming – which may also be affecting the seals."
The five-yearly census of Australian fur seals began 20 years ago to better understand their populations after over-harvesting in the 1800s almost drove them to extinction. Fur seals are not endangered and are classified as being of 'least concern'.  The highest count of around 21,600 pups was recorded in 2007, but numbers had dropped to 17,500 by the next census in 2013.  Researchers hoped it was an anomaly. But the recently released 2017 census reported a further decline to just 16,900 pups.  The census will be used to inform future planning, including being provided to fisheries managers for ecosystem management of fisheries and to government for planning responses to emergencies such as oil spills.
And of course, it is already being used by researchers as they furiously work to turn the declining numbers around.
Phillip Island Nature Parks is using drones to monitor Seal Rocks and The Skerries to gain a deeper understanding of the population decline. For example, is it the pups that aren't surviving? Or is it because there are fewer breeding females?  Nature Parks researchers are also studying different impacts to the seal population, including disturbance by boats and jet skis at Seal Rocks, ecotoxicity and pollutants, and marine plastics.  "The Nature Parks team is committed to a variety of research projects at home and internationally. We hope to conserve the fur seals and the penguins, with flow on benefits to the other species and the people that share the ocean with them."  "As top predators, fur seals are excellent ecosystem sentinels – if they are healthy, then in a general sense, the ecosystem underneath them can be assumed to be doing well. So all of this work is not just vital to our seals, but to our entire ecosystem."
The next fur seal census will take place at the beginning of next year.  The full 2017 census paper Sustained reduction in numbers of Australian fur seal pups: implications for future population monitoring is available at: https://journals.plos.org/plosone/article?id=10.1371/journal.pone.0265610  It is co-authored by Karina Sorrell, Monash University; Sam Thalmann, Tasmanian Department of Natural Resources and Environment; Anthony Mitchell, DELWP Victoria; Rachael Gray, The University of Sydney; Harley Schinagl and Peter Dann, Phillip Island Nature Parks; John Arnould, Deakin University; and Roger Kirkwood, South Australian Research and Development Institute.  This research was funded by the Telematics Trust and the Princess Melikoff Trust Marine Mammal Conservation Program.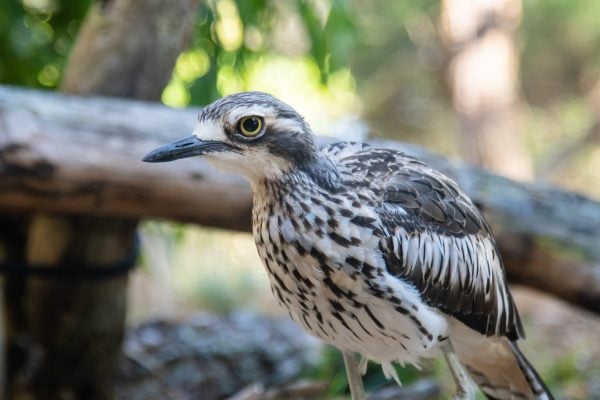 Meet Phillip Island's Bush Stone-Curlews
Phillip Island (Millowl) recently became home to bush stone-curlews for the first time in decades and the community is now invited to see the critically endangered birds up close.  After arriving to Phillip Island Nature Parks in mid-2021 from Moonlit Sanctuary in Tyabb, the two bush stone-curlews have now moved into new specially designed aviaries in the Koala Conservation Reserve.  "We encourage the community to come and 'meet' the critically endangered bush stone-curlews, understand their plight and learn about the recovery efforts to bring them back from extinction on the island," said Thomas Nixon, Phillip Island Nature Parks Threatened Species Officer.  "You can learn more about the role Phillip Island (Millowl) will be playing for their future survival and recovery efforts across Victoria, and more importantly meet one of us and ask questions," he said.  "Bush stone-curlews can be a relatively cryptic species, so the opportunity to see them up close before they are returned to the wild is unique and special."
Predation by foxes is a major threat to bush stone-curlews and was a key contributing factor to them becoming extinct from Phillip Island in the 1970s. But now the island is fox-free, there is a unique opportunity to work towards the successful reestablishment of a 'self-sustaining population', similar to eastern barred bandicoot recovery efforts.  The Nature Parks is part of a coordinated recovery effort in south-east Australia which is working to create a series of safe havens where bush stone-curlews can be safely returned and the birds can prosper. Funding for the program on Phillip Island (Millowl) has been generously provided by the Penguin Foundation.  "Bush stone-curlews were identified through a structured decision-making process with community representatives and regional experts in 2019, as a priority species for reintroduction to Phillip Island (Millowl)," Mr Nixon said.  "Bush stone-curlews have no foreseen negative impacts on the existing values of the island and we hope to proceed with a wild release within the near future.  One of the most exciting parts about this project is speaking to people that remember seeing bush stone-curlews on the island and telling them we have the opportunity to bring them back."
One such resident is Les McFee, who remembers hearing the curlews only a few decades ago.  "I remember in the late 1960s on the hill north of Smith's Beach on the old Cleeland farm hearing that eerie screech of a curlew coming from what is now the Koala Conservation Reserve. It seemed so close, but in reality it was well over a kilometre away," he said.  A dedicated team of volunteers have been feeding and caring for the curlews since their arrival last year, including Visitor Engagement Volunteer Karen Duffy.  "I love observing the birds we have and watching and learning their behaviours. Seeing them regularly, showing them to the visitors and being part of their care team is truly rewarding," Karen said.  "It is a small part of a big picture, knowing that the result is hopefully these birds will again be resident on our beautiful island in the future."
To find out more about the Koala Conservation Reserve, including opening times, visit the website: https://www.penguins.org.au/attractions/koala-reserve/
---
Cardinia Shire Council
Cardinia Shire Council has recently adopted a Biolink Plan. Biolinks connect pockets of native vegetation so wildlife can move more easily between areas. The Plan and mapping which is viewable on the link below identifies where biodiversity exists and sets out how to best protect our flora and fauna. 66 'nodes' which are clusters of vegetation critical to supporting biodiversity have been identified in the Plan. 122 corridors to link these nodes have also been mapped.
The Plan will inform conservation actions including pest plant and animal control, fencing to protect vegetation, revegetation, artificial habitat creation and other conservation works.  The Biolink Plan outlines strategic conservation priorities at both the broader landscape level to plan large multi year projects and also by identifying the importance of vegetation at the property scale using a 'biodiversity conservation score.' This mapping feature helps landowners to identify the most important areas of vegetation on each individual property.  The Plan also identifies a suite of indicator species for future monitoring programs to help inform on biodiversity health.
The Plan uses the latest technology in computer modelling to identify species habitat needs and their movement patterns in different landscapes and combines this with known existing vegetation extent to map the most important areas to assist the movement of biodiversity within Cardinia.  The modelling calculated dispersal and movement capabilities of species by considering parameters such as habitat sizes, 'gap-crossing' and 'inter-patch crossing' thresholds. These represent the maximum distance an animal can move between structural connectivity elements (e.g. two isolated trees) and between habitat patches and considers increasing evidence that species exhibit thresholds in their dispersal behaviour.
The link to the document and mapping can be found here; https://www.cardinia.vic.gov.au/environment
New Wetlands Wonders Boardwalk open at Deep Creek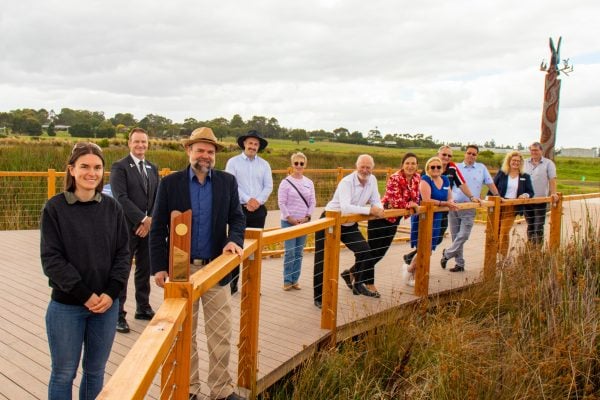 Cardinia Shire Council has officially opened the new Wetland Wonders boardwalk project at Deep Creek Reserve.  Deep Creek Reserve is a premier environment, education and recreation destination in Pakenham.  Council has converted 480,000 square metres of former farmland into the Deep Creek Reserve, transforming the space into a regional environmental precinct which last year won the Premier's Sustainability Award.
Last year, Council was successful in receiving a grant of $200,000 from the Victorian Government through the Integrated Water Management Forums that are run by the Department of Environment, Land, Water and Planning which funded half of the Wetland Wonders project.  This grant helped to fund the construction of the boardwalk, interpretational aspects of the Wetland Wonders area, as well as the Bunurong Traditional Owner story of Waa, which tells of the importance of the wetlands to the Bunurong people and of their unique relationship to Country in the Deep Creek Reserve precinct.
Cardinia Shire Council Mayor Councillor Jeff Springfield was thrilled to see the Wetland Wonders project at Deep Creek Reserve as he toured the area today with State Member for Bass Jordan Crugnale.  "This has been a real team effort to get this amazing project to where it is today," Cr Springfield said.  "I encourage all of our residents and their families to head along and experience the newly completed Wetland Wonders at Deep Creek Reserve."
State Member for Bass Jordan Crugnale said this was a fantastic addition to Deep Creek Reserve.  "The Wetlands Wonder Discovery Trail and boardwalks, each with viewing platforms, are a fantastic addition to 48 hectare Deep Creek Reserve, showcasing the stunning 6 hectares of wetlands, a place of environmental significance.  Special thanks to the Bunurong Land Council, Cardinia Shire Council and South East Water for their dedicated work for this project. Whether it's the walking trails, educational centre, accessible playground or wetlands there is something for everyone here and it is a tremendous local asset.  Now is the perfect time to experience this amazing open space with your friends and family to explore, play and to learn about our local protected environment."
For more information about the project, visit Council's website at www.cardinia.vic.gov.au/deepcreek or call the Parks and Environment team on 1300 787 624.
---
City of Casey
Casey Green Living Festival 2022
Casey are holding their Green Living Festival this Saturday 2nd April at Bunjil Place.  The Western Port Biosphere Foundation will have a stall so come along and say hello !  More information is available on the Casey website here.
Australia's Favourite Art Prize Is Coming To Bunjil Place 
The Archibald Prize 2022, an Art Gallery of New South Wales touring exhibition is coming to Casey's Bunjil Place from 3 September to 16 October 2022!  The annual Archibald Prize is eagerly anticipated by artists and audiences alike. Judged by the trustees of the Art Gallery of NSW, the prize is awarded to the best portrait painting. Since 1921 it has highlighted figures from all walks of life, from famous faces to local heroes, reflecting back to us the stories of our times. This touring exhibition is an opportunity to see the finalists in the Archibald Prize 2022.
The Archibald Prize 2022 
Date: 3 September 2022 – 16 October 2022
Anticipated Audience: 80,000+
---
Frankston City Council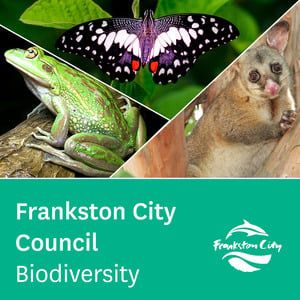 City Nature Challenge 2022
Frankston City Council is teaming up with 17 Councils across Greater Melbourne, along with the Field Naturalists Club of Victoria, the Entomological Society of Victoria, and Scouts Victoria to represent Greater Melbourne on the global stage in the City Nature Challenge.  During the 29th April to the 2nd May 2022, snap a photo of a plant or animal and upload it to iNaturalist making sure to include the location! The observations will automatically be pooled to this project so that we can compete with participants from cities all over the world!  Let's show the world the incredible biodiversity of Frankston.
https://inaturalist.ala.org.au/projects/city-nature-challenge-2022-frankston-city-council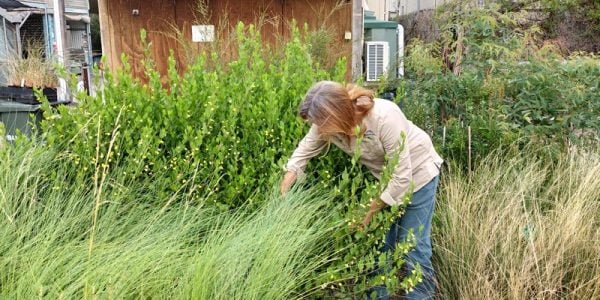 Frankston Indigenous Nursery Open Day
Come and join us at Frankston's Indigenous Nursery Open Day for a morning of festivity on Saturday 7th May from 10am to 2pm. This year's theme is 'The importance of urban forests'.  This year we are pleased to be hosting special guest Dr Greg Moore of Melbourne University, speaking on 'Liveable and Sustainable Cities Need Trees'.  There will be interactive displays from local wildlife gurus, Living with Wildlife, AWARE Wildlife Rescue, Frankston's Natural Reserve Friends groups and Gardens for Wildlife Victoria volunteers.  The Lions Club of Frankston will be cooking up a free BBQ, there will be plant sales and giveaways as always, a nursery tour and propagation workshop, and plenty of activities for the kids.
 Frankston Indigenous Nursery Open Day Tickets, Sat 07/05/2022 at 9:00 am | Eventbrite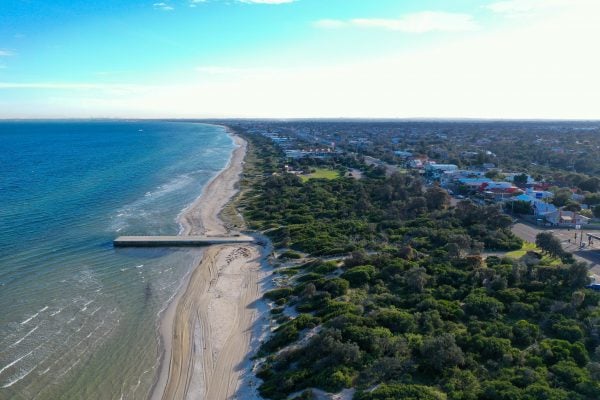 Coastal Marine and Management plan
Frankston City Council is currently developing a Coastal and Marine Management Plan which will set out our vision, objectives and actions for the management of the Frankston and Seaford coastal and marine areas.
Stretching from Kackeraboite Creek in the South to Keast Park in the north our coastline is renowned as the most pristine and accessible stretch of foreshore on Port Phillip Bay. We will collaborate with Traditional Owners, the wider community, key stakeholders and agencies to shape our vision, objectives, and actions for the Plan. With your help, we want to protect and enhance the marine and coastal environment, adapt to climate change, support sustainable use and strengthen community engagement. We want to know your thoughts on how we can improve and enhance our Marine and Coastal environment. We welcome your feedback visit Coastal and Marine Management Plan | Engage Frankston! By completing our questionnaire, you could go into the draw to win 1 of 3 $100 vouchers to a Frankston City Foreshore Restaurant!
---
Mornington Peninsula Shire Council
Get discounted energy upgrades and learn how to create a comfortable, energy efficient home
Dreading the power bill? Wanting to do better for the environment? Ready to go green but don't quite know where to start?  Join our community bulk buy! We've taken all the guesswork out of solar panels and batteries, heat pumps and reverse cycle air conditioners and done the research for you.  Together with the Australian Energy Foundation, the Shire offers our residents free access to information on creating an energy efficient home, access to high quality products from accredited suppliers at discounted prices and support to access the government rebates and programs.
Solar panels and battery storage
By installing solar, you can expect to reduce your electricity bills by 30 to 60 per cent! With these savings, a typical home could recoup the initial investment between three to five years.
Hot water heat pumps
Enjoy instant hot water and reduce your greenhouse gas emissions while you're at it! This appliance uses only around one-quarter the electricity of a traditional electric hot water system.
Reverse-cycle air conditioners
Heating and cooling a home can use up to 40 per cent of energy usage in an average home. A split system air conditioner can achieve both for less money and energy. These products also avoid the health and safety risks present with some other forms of heating, such as burns from electric radiators and carbon monoxide emitted by unflued gas heaters.
What does the community bulk buy program involve?
If you've been thinking about making some eco-friendly home improvements that are both good for the environment and your future power bills, this is your chance.
As a Shire resident, you will have free access to:
Energy advice available over-the-phone, email and through the Australian Energy Foundation website. Energy advisors provide personalised advice about the products most suitable for your needs within your budget.
Obligation-free quotes from trusted and vetted suppliers, for hot water heat pumps, reverse cycle air-conditioners, solar panels and solar batteries.
Assistance with applying for available rebates (more savings!).
This media release was published on 22/03/2022
Sorrento heading into the future with public EV charging stations
Construction has started on two new public charging stations for electric vehicles in Sorrento. Located in the Morce Avenue car park, just near the community centre and the skate park, the 50kW chargers will be capable of charging a typical electric vehicle from flat to 80 per cent charge in approximately one hour.  The chargers will operate as a paid service and will be managed by Evie Networks. The cost will be set by Evie Networks, however we've included a clause in the license to ensure it is commensurate with similar services.
This new initiative is in response to Evie's successful application for ARENA's Future Fuels Funding Program which promises to promote public charging infrastructure: 'On behalf of the Australian Government, the Australian Renewable Energy Agency (ARENA) has announced $24.55 million in funding to five applicants across 19 projects to expand Australia's fast charging network for battery electric vehicles (EVs), in Round 1 of the Government's Future Fuels Fund.'
It is expected that the chargers will be ready for public use by the end of April.
Quote attributable to Mayor Councillor Anthony Marsh:
"This initiative will further promote the uptake of zero emission vehicles in our community, serving to reduce transport emissions, enhance our tourism economy and improve our community's health and wellbeing. This project aligns strongly with our Climate Emergency Plan."
Quote attributable to Nepean Ward Councillor Susan Bissinger:
"Being a tourism hot spot with many holiday makers and weekend visitors throughout the year, Sorrento is the perfect destination for public EV chargers. Many community members and our visitors will be happy to be able to charge their cars while they take a stroll around the village!"
Quote attributable to Nepean Ward Councillor Sarah Race:
"Electric vehicle uptake is critical in reducing emissions and tackling the climate crisis. One of the main barriers for people who are considering making the switch to an electric car is the lack of public chargers available. By working with Evie we are directly addressing this concern and standing by our commitment to a greener future."
This media release was published on 23/02/2022
Old tyres get a new lease on life in Moorooduc
Bentons Road is again open to traffic. Construction works on the significant east-west corridor were completed on Friday 4 February.  During construction, the contractors and the Shire agreed on a new crumb rubber asphalt pavement design, incorporating a high-performance bitumen made from recycled tyres. This replaces the previously announced use of Plastiphalt.
In the 1,450 tonnes of asphalt used in the 1.6km stretch of road, there is:
Approximately 9,200kg of recycled rubber, equivalent to 920 end-of-life tyres
145 tonnes of Reclaimed Asphalt Pavement (RAP) used, avoiding use of raw materials
5-10 per cent reduction in CO2 emission reduction by using warm-mix asphalt (WMA) technology.
This initiative is part of our Environmentally Sustainable Design Policy for council buildings and civil works, which seeks to minimise the environmental impact of construction works. It also supports the following target from our  Climate Emergency Plan and Beyond Zero Waste Strategy: By 2030, 22,829 tonnes of recycled content will be used in Shire civil or construction works.
Quotes attributable to Mayor Councillor Anthony Marsh:
"It's great to see this project completed and the road in use.
"Stay tuned for more projects delivering great outcomes for our community and the environment."
Quotes attributable to Deputy Mayor, Cerberus Ward Councillor Lisa Dixon:
"Thank you to the community who have been so patient while we've undertaken these upgrades. It's been a challenging ride with storms, material delays and COVID-19 isolation setting us back along the way. But we got there in the end! Enjoy the improved road and drive safe!"
This media release was published on 09/02/2022
---