December 2020 marks the twentieth year since we began the process of developing "our one-acre patch" in Somers.
A move from the water tank dependant double block in Red Hill, to a larger plot with access to town water and backing onto a bushland reserve only two hundred metres from the beach, was a retirement dream.  Owner-builders during the year the GST was introduced, and during the long millennial drought, proved challenging, an extremely steep learning curve, but also very fulfilling.
Creating habitat, 'garden rooms' and food production areas from a once bare block has been an ongoing pleasure for us and that despite some robust discussions over habitat versus food production priorities rearing its head occasionally!  Garden areas were initially established along the boundaries to provide 'screening' with trial and error often found to be a defining process with hard to read soil profiles meant some areas were replanted with more appropriate species (often native to indigenous) or a complete change of position for food production crops (fruit trees and veg gardens).
During the first year 'mark one' for a vegetable garden was created plus initial plantings in the fenced off prepared wetland zone.  Other areas around the house and in-between were planned and initially established over the next few years.
Our wide brown land and the realities of climate change meant a rethink about the reliability of town water so two water tanks were installed in 2007.  The house and large shed roof areas provide runoff to tanks with overflow water going to the 'wetlands'.  Habitat plantings have only been watered during their first summer, with tank water used for food production, deck plants and 'conservation' tube stock.
There have been many changes over the twenty years, either by necessity or due to changed priorities e.g. the main rose garden area was quickly removed as it provided 'no crop' and seemed only good habitat for aphids so now ground cherries, herbs and a rotation of vegetations take pride of place.  Our initial egg producing chooks were allowed retirement time before a wily fox ended that sadly, so now we have honey production with a bee hive, plus the delightful company of a wide variety of native animals that share our patch too.
Lockdown in 2020 due to COVID 19 has reinforced how very lucky we are living where we do and how thankful we are for our little patch.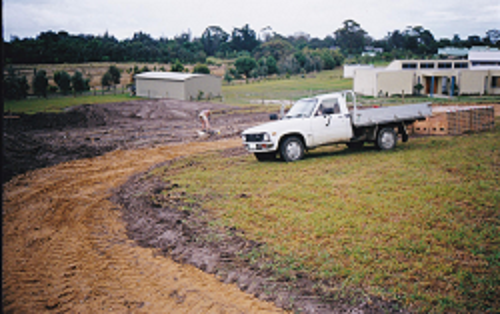 Early 2000, the original circular drive gravel in place, with excavations for shed and house.  The plantings in Koala bushland Reserve, on the back boundary, were mere saplings then!
The main drive way to the front showing our most popular koala feed tree, the spindly eucalypt in the centre background.  Blue tongues appear on the northern side during springtime, with skinks regularly spotted sunning on logs and rocks while visiting echidnas and copper heads are spotted over the warmer months particularly.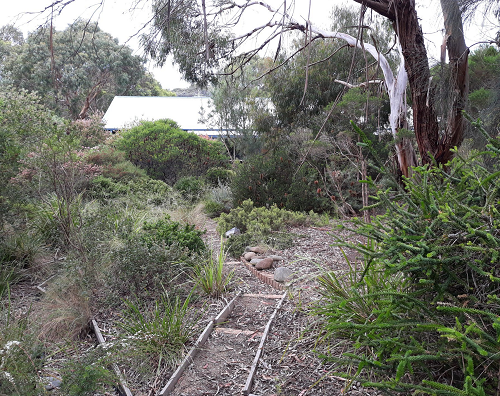 The top part of the 'creek' from what was originally the eastern part of the driveway.  When the drought ended, we needed to deal with serious run-off issues on this steeper section with the creek/drain, to replicate the natural waterflows, proving a good solution, until our trees grew.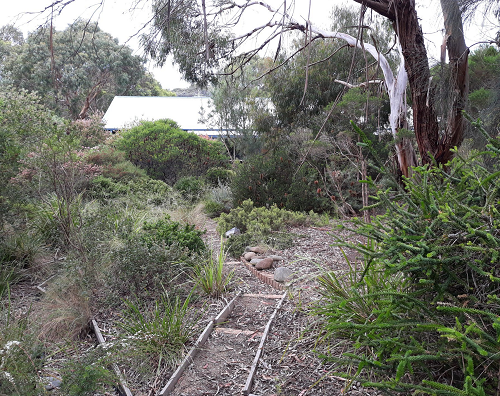 Creek and pathway meandering through the mix of native and indigenous plantings.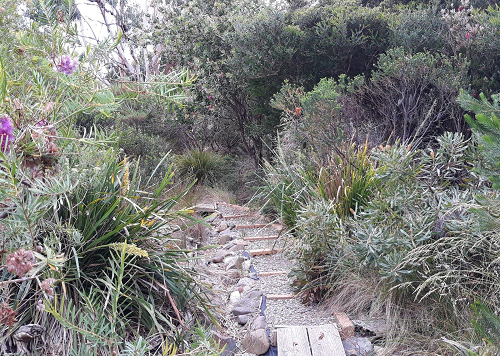 A mid-block fence (utilizing recycled materials) was built to keep our dogs on the back portion of the patch with a rustic look construction (building edge to boundary) soon hidden by vegetation.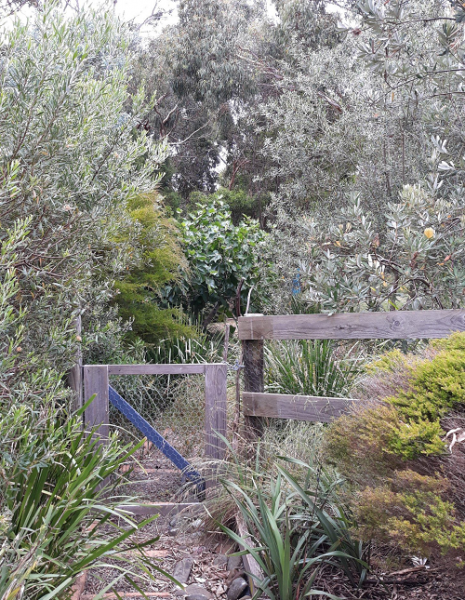 A more recent food production acquisition – bees in the northern habitat zone.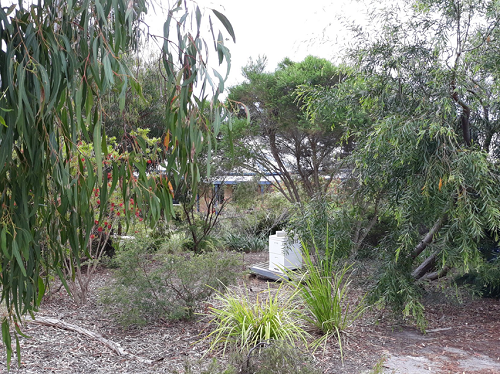 The 'sheoak forest', with many self-sown, along with other self-seeded treasures provided by birds or wind!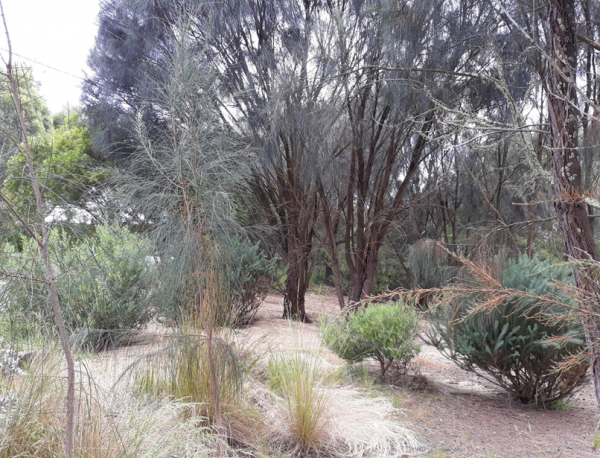 Northern section 'oval', a favourite area for koalas, birds and echidnas – the latter often leaving evidence of devoured ant nests.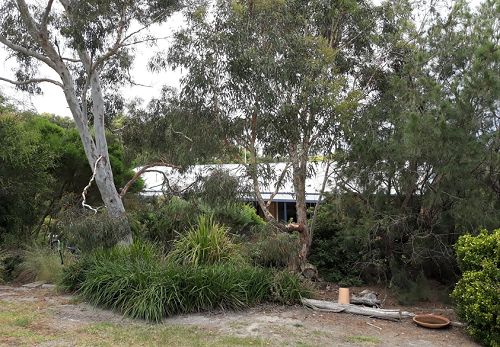 The lower eastern section was the initial fruit tree area, but neighbours deciding to subdivide necessitated the creation of a 'vegetation barrier' with only the fig tree remaining here.  Other fruit trees were carefully transplanted, with more added along the southern boundary.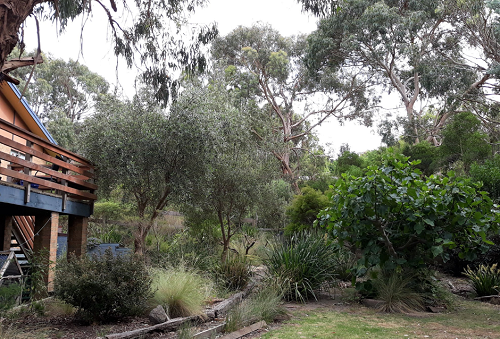 The eastern end of the deck looking towards the 'wetlands' a favourite place for observing wildlife…spot the two yellow tail black cockatoos in the blackwood above the hoses.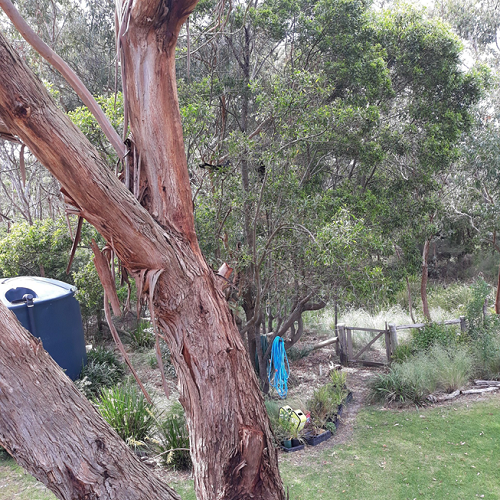 The 'wetlands' provide so much pleasure…visuals and sounds from a wide variety of bird species, micro bats, possums, koalas, yabbies, frogs, insects and snakes etc.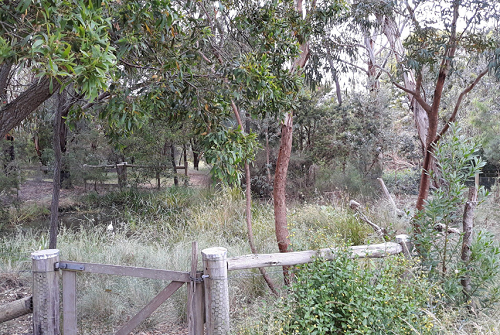 Black ducks initially nested safely in the wetlands but too many plants vying for airspace in their 'flight path' prevented that in latter years.  Last year's judicious pruning will hopefully rectify that problem for them.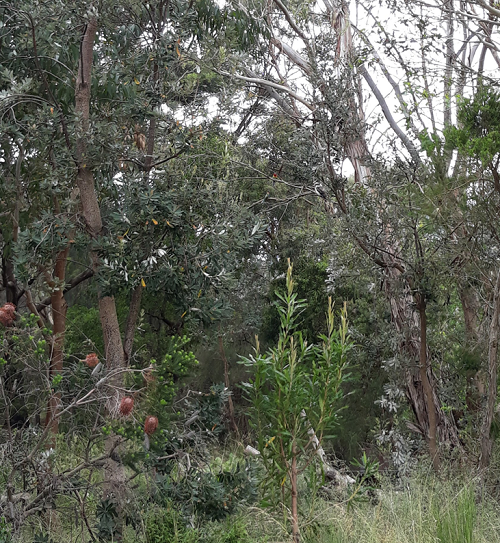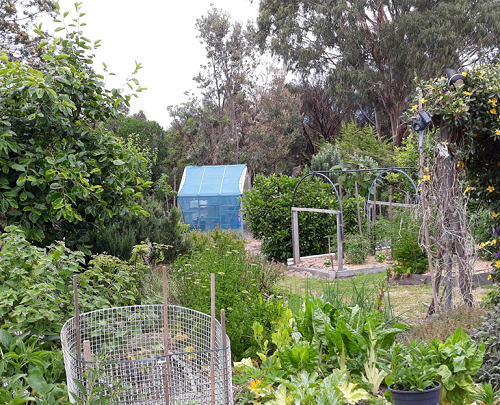 A bountiful food production garden in the southern section (including hothouse) with an extension to the citrus grove, along the back fence to Koala Reserve, a lockdown project.
Pam Bannister
---