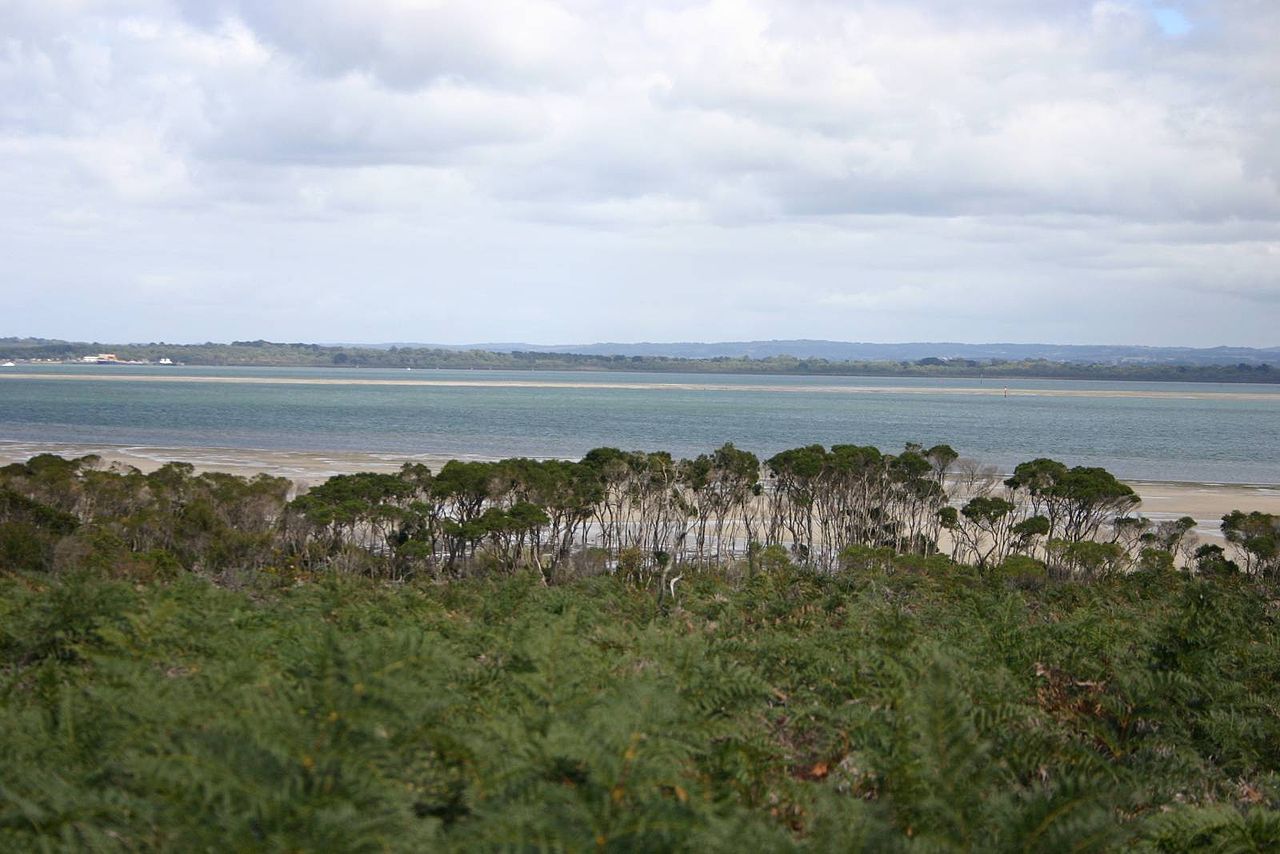 Western Port Ramsar Awareness Project
A Western Port Biosphere project conducted in conjunction with the Port Phillip and Westernport Catchment Management Authority and funded by the Victorian Government supported by the Australian Government.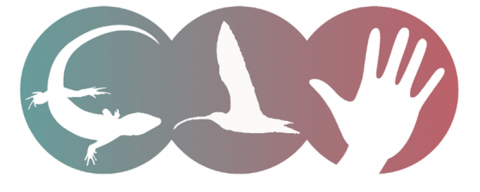 Our project is aimed at conserving the internationally significant Ramsar-listed wetlands of Western Port.
We are engaging with recreational watercraft users around the Bay to raise awareness of the internationally significant wetlands and how, as bay users, we can limit our impact on them.
A wetland of international significance
Many people don't realise that most of Western Port is listed as an internationally significant wetland under the intergovernmental Ramsar convention – a treaty aimed at the conservation and wise use of wetlands.
The most recent assessment of Western Port against the Ramsar criteria found that that the Bay met seven of the nine criteria for being a Ramsar site.
Our bay is considered internationally important because of the high representation of marine species and birds that rely on the wetland and the significant expanses of important wetland habitat, including intertidal sand and mud flats and areas of saltmarsh and mangroves.
Seagrass meadows, mudflats, mangroves and saltmarshes start the food chains that sustain the fishery and provide for international migratory shorebirds. These birds (like the Red-necked stint pictured above) rely on the wetland for food prior to their epic migrations to the Arctic Circle.
Local fish like the King George whiting grow to a catchable size in the seagrass meadows of Western Port. Whiting from our bay then migrate along the Victorian coast to spawning sites far along the coast to the west.
Other fish such as the pictured Australian grayling migrate downstream to spawn in the lower freshwater reaches of rivers flowing into the bay. Larvae then drift to the bay before migrating upstream to fresh water as juveniles.
The wetland is also a key breeding area for a range of species including Elephant fish, which are thought to deposit their eggs in the soft sediment between San Remo and French Island.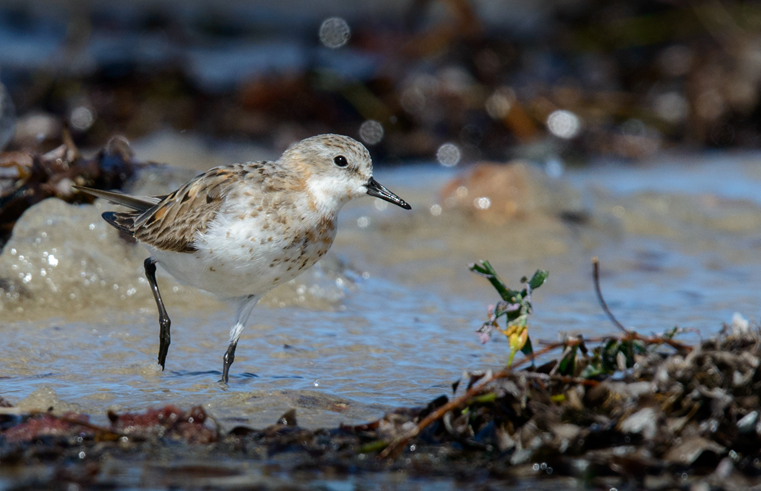 A Red-necked Stint foraging in the wrack at Point Leo on the shores of Western Port. These amazing birds migrate from Western Port, all the way to the Arctic to breed during our Winter!
Photo: Mark Lethlean
The threatened species – Australian grayling.
Photo: Tarmo A. Raadik
What the Biosphere is doing
We're working towards greater collaboration across the Biosphere with agencies, community organisations and boat users to raise awareness about our bay's international significance.
We're directly engaging with boat users about the threats facing this unique pocket of the world, so that we can agree on and adopt best practice responsible boating for Western Port.
The Biosphere is running workshops and meeting with boating clubs to talk about these issues. We are organising field trips across the wetland to provide an immersive experience for boaters to learn more about the complex ecology of our bay.
Much of the bay's beauty may be hard to see without special equipment. For example, much of the marine life in Western Port exists in water with high levels of sediment and some live directly in the mud! So we're also excited to be exploring ways to bring the bay's treasures directly to the community through various forms of media.
The Ramsar boundaries
The approx. 60,000 ha Ramsar wetland includes most of Western Port. As you can see below the designated area surrounds French Island and includes large shallow intertidal areas, deeper channels and some narrow strips of coastal land.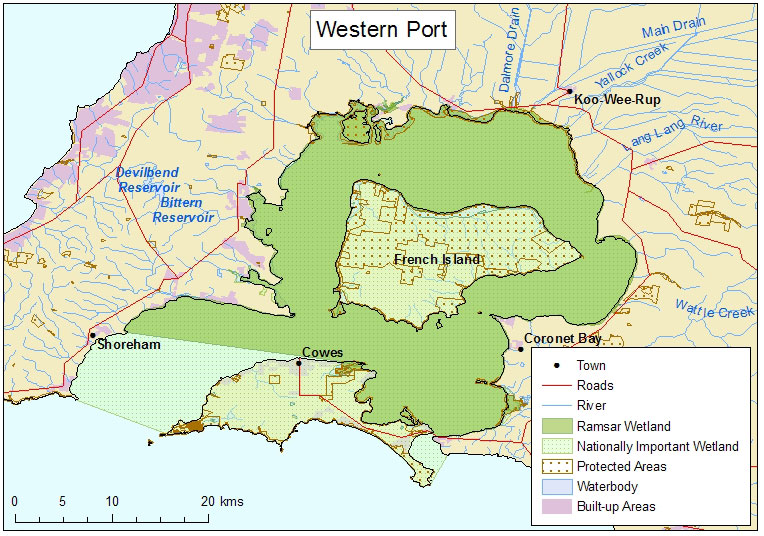 Map of Western Port Ramsar Site
www.environment.gov.au/cgi-bin/wetlands/ramsardetails.pl?refcode=19#
© Commonwealth of Australia 2019
Protecting Ramsar Values
The Western Port Biosphere Reserve is facilitating community activities as a partner in the Port Phillip and Westernport Catchment Management Authority's 'Protecting the ecological values of the Western Port Ramsar site' project.

Challenges to our bay
Our region's population is projected to continue to grow bringing increased pressure on our internationally significant wetland.
The focus of our project is on the future challenges related to recreational boat use including:
Disturbance to shorebirds and roosting sea birds.
Unintended spread of marine pests.
Propeller, vessel and anchor impacts on intertidal flats and the flow on effects to the ecosystem.
Over-fishing of marine species and the flow-on effects that could have on the ecosystem.
---
Simple things we can all do as boat users
As Western Port boat users we can help protect our unique bay with these simple actions:
Follow catch limits
Pay attention to Marine National Park boundaries – there are three in Western Port
Don't bait pump –  mudflats are their own little ecosystem. Some of the burrowing shrimp that may be collected are incredibly rare, only being found in Western Port. There are plenty of alternative baits.
Avoid disturbing roosting and feeding shorebirds
Consider what's on the sea bed before dropping anchor, some substrates are more sensitive than others
Take all litter and spent line back to shore
Help prevent the spread of marine pests.  Check, Clean and Dry your boat when moving between water bodies and notify the authorities if suspected pest are found
.
Working together for mutual gain
Western Port faces challenges in balancing conservation with recreation. However, responses to pressures on conservation can overlap with improved recreation. For example, protecting the bay's seagrass can lead to more fish for us to catch whilst also keeping intact the ecosystem and nutrients our birds need for migration to the Arctic.
Our project is bringing together bay users to collaborate in looking after this special place so that future generations are able to enjoy it like we have.
More information
We are particularly looking for interested boat users to contact the Biosphere if they'd like more information about the project and perhaps to attend an upcoming field day.
Interested community members and those with specific project enquiries can contact Project Officer Stephen Brend.
Email: [email protected]
Members interested in becoming involved in helping protect the bay can see opportunities here: Protect the Biosphere