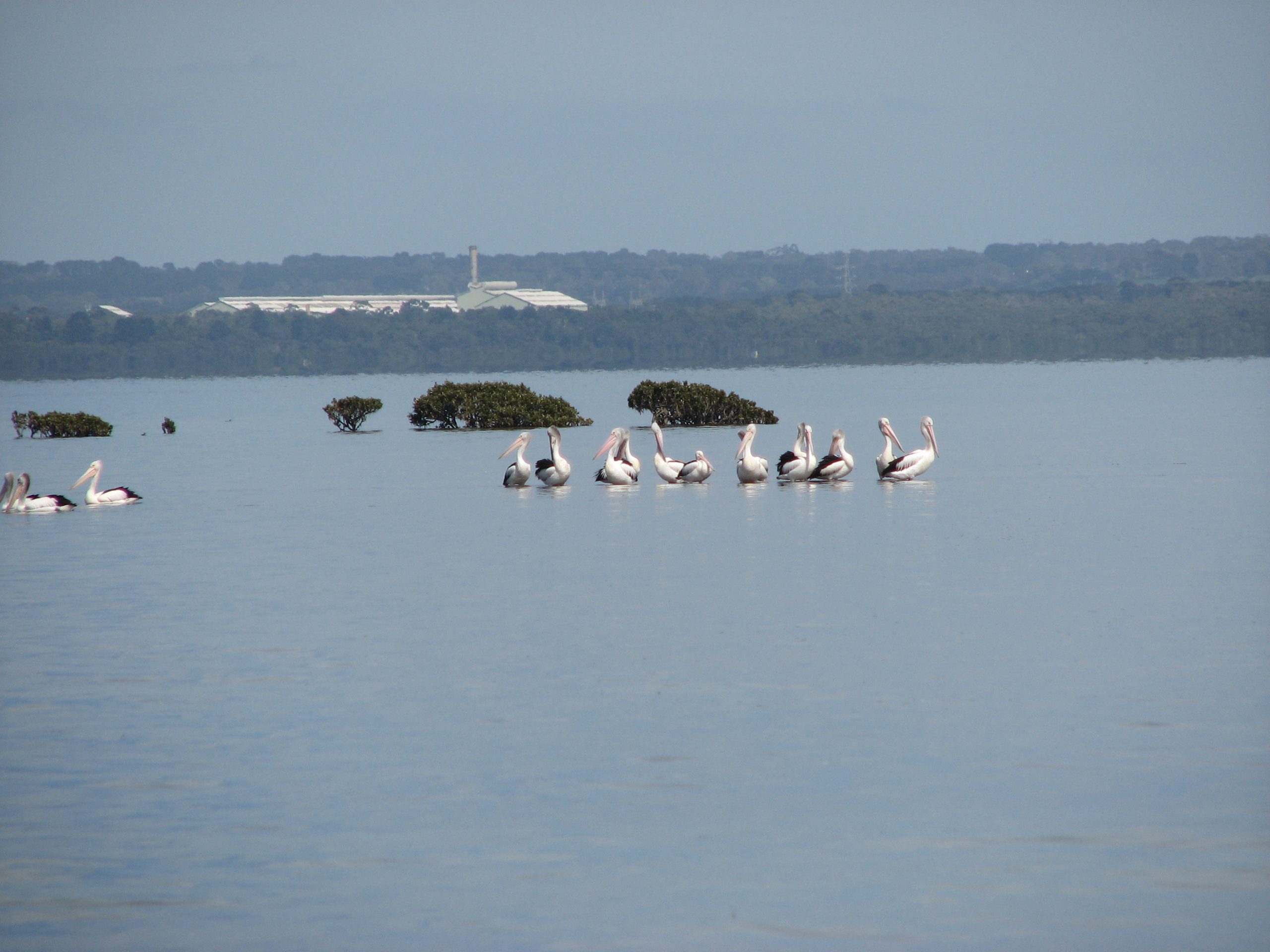 Building a Water Stewardship Community in Western Port
Western Port Biosphere works with the community to create a better future for the Western Port Biosphere Reserve—environmentally, socially and economically.
In 2002, the United Nations proclaimed the Western Port region a UNESCO biosphere reserve. Western Port was chosen because it has outstanding natural values, including a Ramsar wetland of international importance on the fringe of the expanding city of Melbourne.  Biosphere reserves aim to keep places special by fostering conservation and sustainable development.
In 2014 the Biosphere received funding from the Helen McPherson Smith Trust to implement the Building a water stewardship community in Western Port project in partnership with the Alliance for Water Stewardship, Inghams Enterprises, and a group of regional stakeholders. The project aims to build collaboration between major water users, the community, water agencies, local government and other stakeholders around the framework of the International Water Stewardship Standard. The Standard is designed to achieve a sustainable water balance, good water quality, and good water governance and health of important water related areas (e.g. wetlands and riparian zones). The project will protect and enhance significant water-related assets in the Biosphere including Ramsar wetlands.
The Watson Creek Catchment was the initial focus for developing Site Water Stewardship Plans with landholders, organisations and businesses. The project has been extended to other catchments within the Biosphere Reserve and is seeking further collaboration with agencies, and potential water stewards, to implement as many Site Water Stewardship Plans as possible within the Biosphere Reserve.
Project Funding and Support
The funding from the Helen McPherson Smith Trust has enabled good progress on the project pilot, now in its second year. Twenty one water stewards have signed up with the program, with 10 Site Water Stewardship Plans (which are required as the core aspect of the International Water Stewardship Standard) in development. Another dozen or so potential water stewards have been identified across a range of organisations and landholder types.
A Reference Group supports the project and includes representatives from the Western Port Biosphere Reserve, Inghams Enterprises, the Alliance for Water Stewardship, Mornington Peninsula Shire Council, Port Phillip and Westernport Catchment Management Authority, Melbourne Water, South East Water, Parks Victoria, Southern Rural Water, and EPA Victoria.